Startups to Watch
Public interest in direct-to-consumer healthcare continues to rise, and telehealth startups are in a unique position to benefit.
Healthcare is becoming more consumer-centric and convenience-oriented. As part of that shift, companies are building new direct-to-consumer product and service lines that aim to expand access, improve patient experience, and reduce cost in the process.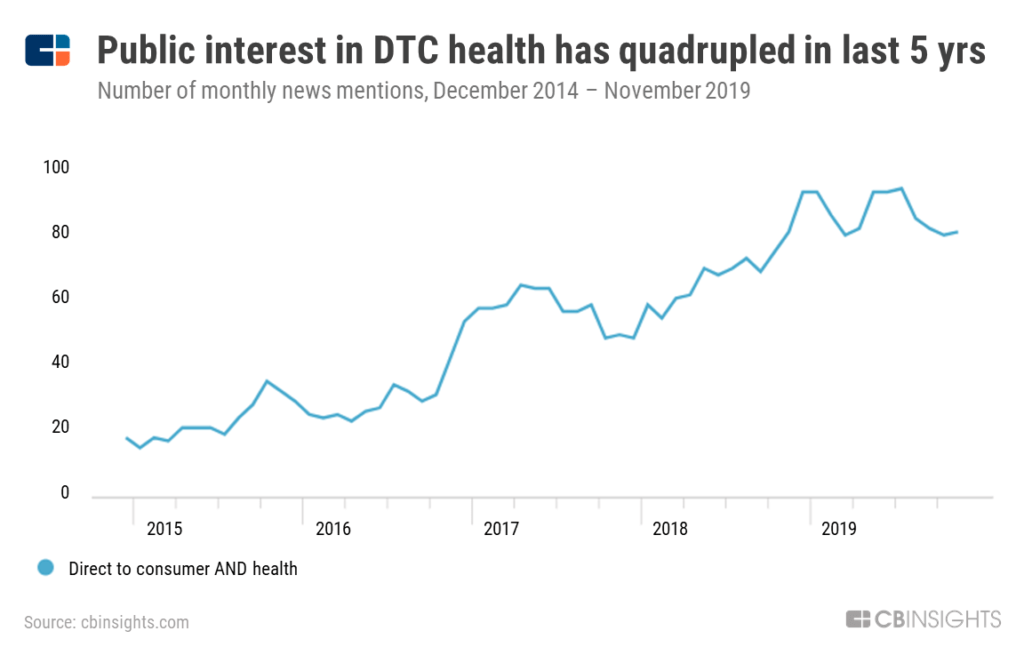 By leveraging technology that consumers already use regularly, telehealth startups are in a unique position to benefit from this trend. We used CB Insights' data to identify a handful of startups that offer D2C telehealth products and services.
For further clarification on how we define telehealth, please refer to our telehealth market map.
This list consists of private, active companies only and is not meant to be exhaustive of the space. Startups were selected based on a combination of considerations, including: total funding, funding recency, investor quality, business or product development announcements (e.g. partnerships, new product launches, milestones reached, etc.).