With the acquisition, DoorDash will be able to expand into Europe. Here are the top-line bullets you need to know.
DoorDash, a last-mile logistics company, acquired Wolt, a food delivery platform, for $8.1B in an all-stock deal. The transaction is expected to close in the second half of 2022.
Who are the parties to the deal?
Wolt: Finland-based Wolt operates a data-driven food delivery platform. The company has partnered with more than 30,000 restaurant and retail chains to deliver food across Europe and Asia. Wolt was reported to have done $330M in revenue in 2020, which would give it an implied trailing twelve months multiple of 24.5x. The company has 2.5M active users on its platform with an annualized total transactional value of more than $2.5B. With 60,000 courier partners, it caters to over 10M customers in 129 cities across 23 countries. It employs 4,000 people.
DoorDash: California-based DoorDash is a technology platform that connects people with local restaurants, grocery stores, and convenience stores for on-demand delivery services. The company caters to cities in the US, Canada, Japan, Australia, and Germany. It saw $1.3B in revenue in Q3'21, up 45% year-over-year compared to $879M in 2020. The number of orders increased 44% to 347M in Q3'21, up from 236M during the same period last year. As of Q3'21, it has 9M subscription members on its platform. DoorDash has 3M couriers on the platform, as of Q2'21.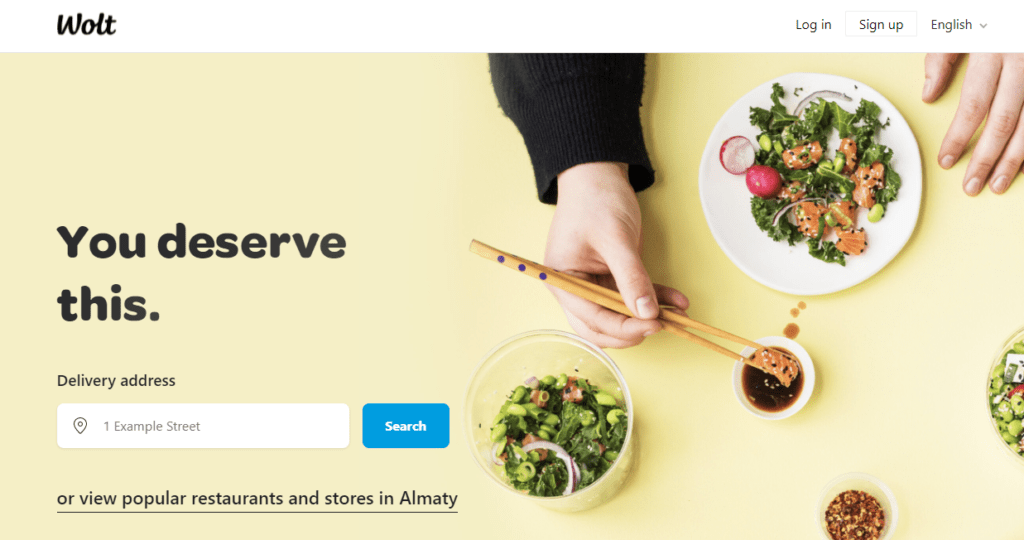 Source: Wolt
Why does the market matter?
DoorDash wants to strengthen its presence in the global online food delivery market, where:
The global online food delivery market is expected to reach $63.6B in 2025, growing at a CAGR of 15.4%, according to Grand View Research.
Increasing smartphone penetration, changing lifestyles, growth of quick commerce, and the impact of Covid-19 have contributed to the industry's growth.