With the acquisition, DoorDash plans to enhance its product suite for in-store operations. Here are the top-line bullets you need to know.
DoorDash, an on-demand delivery company, has acquired Bbot, an online ordering and delivery solution, for an undisclosed amount. The deal is expected to close by the end of Q1'22.
Who are the parties to the deal?
Bbot: New York-based Bbot allows restaurants to offer contactless mobile ordering services to their customers. Its customer base includes Smash Park, Tartine, Cote, and La Cocina, and its has established partnerships with companies like OpenTable, Bikky, Ovation, and Kipsu. In 2021, it experienced 700% year-over-year growth, and it is currently supported by a team of around 100 employees.
DoorDash: California-based DoorDash allows consumers to order products from local businesses and have them delivered in less than 45 minutes. The company maintains a network of 550K+ merchants, and it caters to 25M+ customers across 7K+ cities in the US, Canada, and Australia. It has fulfilled 2B+ orders since its inception. In Q4'21, its revenue grew by 34% year-over-year to hit $1.3B, and its total orders grew 35% year-over-year to reach 369M.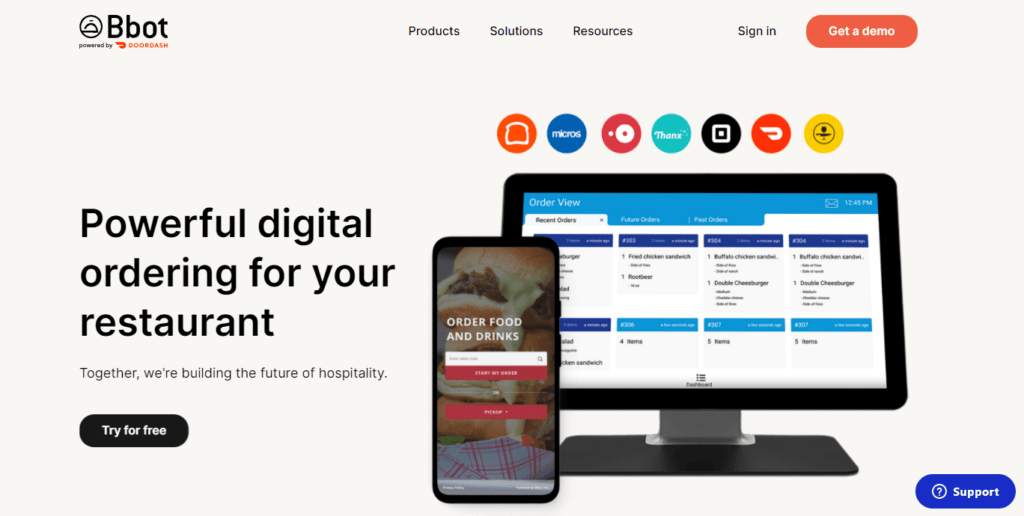 Source: Bbot
Why does the market matter?
The global restaurant management software market is expected to reach a value of $6.9B by 2028, growing at a CAGR of 14.2% according to Growth Market Reports.
The growing demand for restaurant-specific software for billing, inventory management, supply chain management, and other tasks has contributed to market growth.