This note also covers how the next generation of text messaging may bring a whole new forum for brand communication.
Today, we discuss valuation multiples in BI, iQIYI bringing its online video content offline, a new ride-hailing unicorn, and more, including:
BI provider Domo files for IPO. Its valuation multiples look insane.
Domo, a business intelligence and data visualization provider most recently valued at $2.3B, filed to go public last week. A look at Domo's valuation multiple vs some of its peers highlights the steep hill it might need to climb.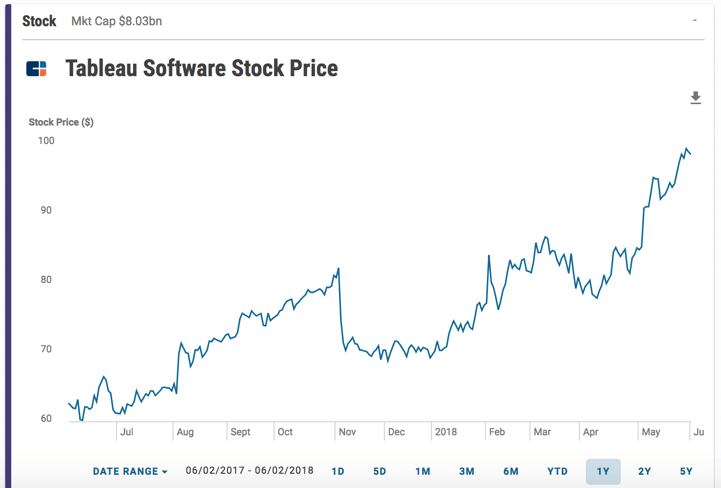 BTW, looking at Domo's numbers (see below) also highlights what a truly badass company and competitor Tableau (its one-year stock chart is given above).
Domo is one of Utah's unicorns (Qualtrics and InsideSales.com are the others), and was most recently valued at $2.3B. Its investors include an illustrious group of well-known names, such as Benchmark, TPG Growth, BlackRock, and Dragoneer Investment Group, among others.
Domo's S-1 filing shows the company generated $108.5M in revenue in 2017 (and a net loss of $176.6M). In 2016, revenue was $74.5M (and the net loss stood at $183.1M), which gives us YoY revenue growth of 45.6%.