From expansion overseas to tech-enhanced delivery solutions, the pizza chain is pursuing a successful growth strategy.
Interest in the pizza space is rising.
The global pizza market — valued at $134B — is expected to grow by double-digit percentages over the next 5 years in all regions of the world except Western Europe, according to Euromonitor.
Many players are vying for a piece of the pie. Among the contestants is Domino's Pizza, which saw its stock jump 8,700% over the last 10 years — from an all-time low of $2.83 in Nov'08 to $250 in May'18.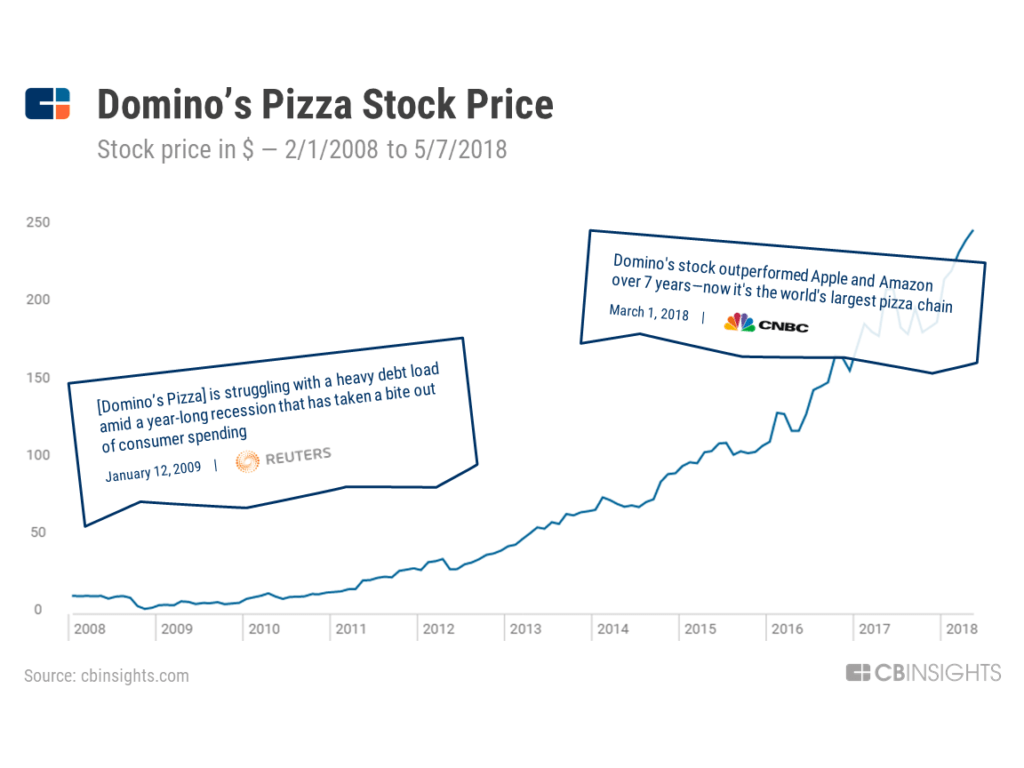 But Domino's Pizza wasn't always successful — the company has attracted its fair share of troubles in the past. Back in 2008, it was hit hard by the recession. It experienced negative same-store growth in the US paired with rising costs for raw materials. The company was also under financial pressure after raising a whopping $1.7B in debt the year before.