The company plans to use the funding to add services for mental health and chronic illness. Here are the top-line bullets you need to know.
Doktor.se, a digital healthcare platform, has raised $61M in a Series D with participation from Skabholmen Invest, Norron Asset Management, and Consensus Asset Management, among others.
How's the company performing?
Stockholm-based Doktor.Se connects patients with specialist nurses, psychologists, counselors, and physiotherapists through its platform.
In 2020, the company recorded over 1.2M patient consultations through its app and physical clinics.
Se recently began operating in Belgium through a partnership with Proximus Group.
The company has 700 employees and caters to 800,000 active users on its platform.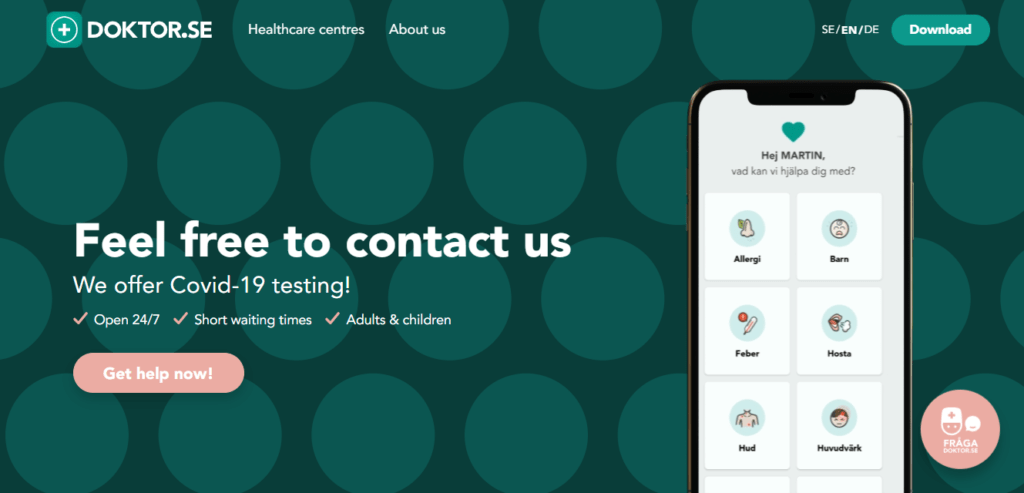 Source: Doktor.se
Why does the market matter?
The digital health market is projected to grow at a CAGR of 28.5% to reach a value of $639B by 2026, according to Global Market Insights.
Venture funding to health tech startups doubled in 2020 to reach $14B and is expected to continue growing at a similar pace.
The possibilities in the digital health space have attracted investment from tech giants like Microsoft, which acquired conversational AI startup Nuance in April 2021, to strengthen its healthcare IT strategy.