This funding helps DistroKid reach a $1.3B valuation. Here are the top-line bullets you need to know.
DistroKid, a digital music distribution service provider, raised funding in an unattributed round. The round drew participation from Insight Partners.
How's the company performing?
New York-based DistroKid provides digital music distribution services that include metadata customization, storage, and monetization, among others.
The company has processed over 25M songs to date, and more than 2M artists use its services, including 21 Savage and Ludacris.
DistroKid distributes 30-40% of new music worldwide, releasing around 15,000-25,000 songs every day.
The company has over 100 employees.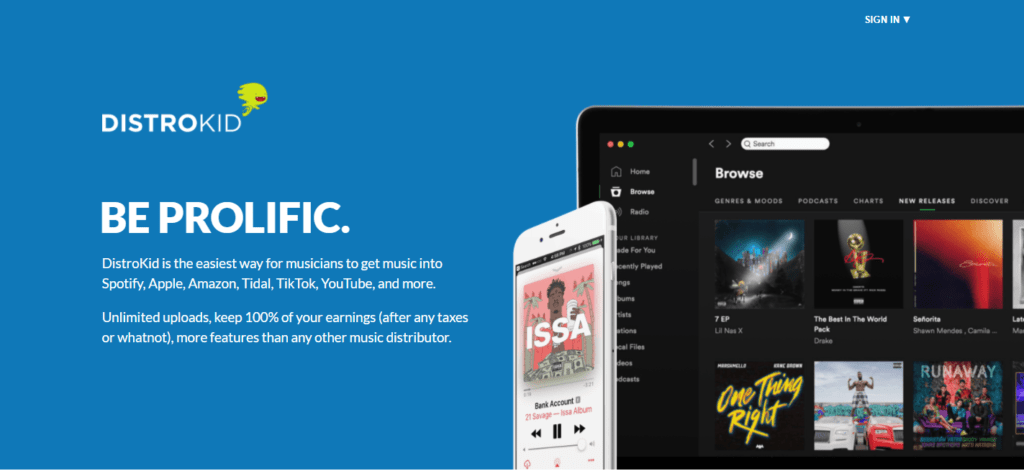 Source: Distrokid
Why does the market matter?
The global music distribution services market is projected to grow at a CAGR of 4.2% to reach a value of $1.24B by 2026, according to QYR Research.
Technological advancements, digitization and innovation, and increasing adoption of online music have all contributed to market growth.