Using CB Insights' Business Relationships data, we map out and analyze the growing number of business relationships between digital therapeutics startups and payers, providers, and pharmaceutical companies.
As the healthcare sector at large breaks funding records amid the last 18 months of the Covid-19 pandemic, the digital therapeutics (DTx) space is no exception.
Year-to-date funding to private digital therapeutics companies has already surpassed 2020 totals and is on track to more than double last year's numbers by the end of 2021.
The pandemic has accelerated interest in technologies — such as digital therapeutics — that deliver care outside the clinic, enable remote patient monitoring, and provide more personalized treatment plans.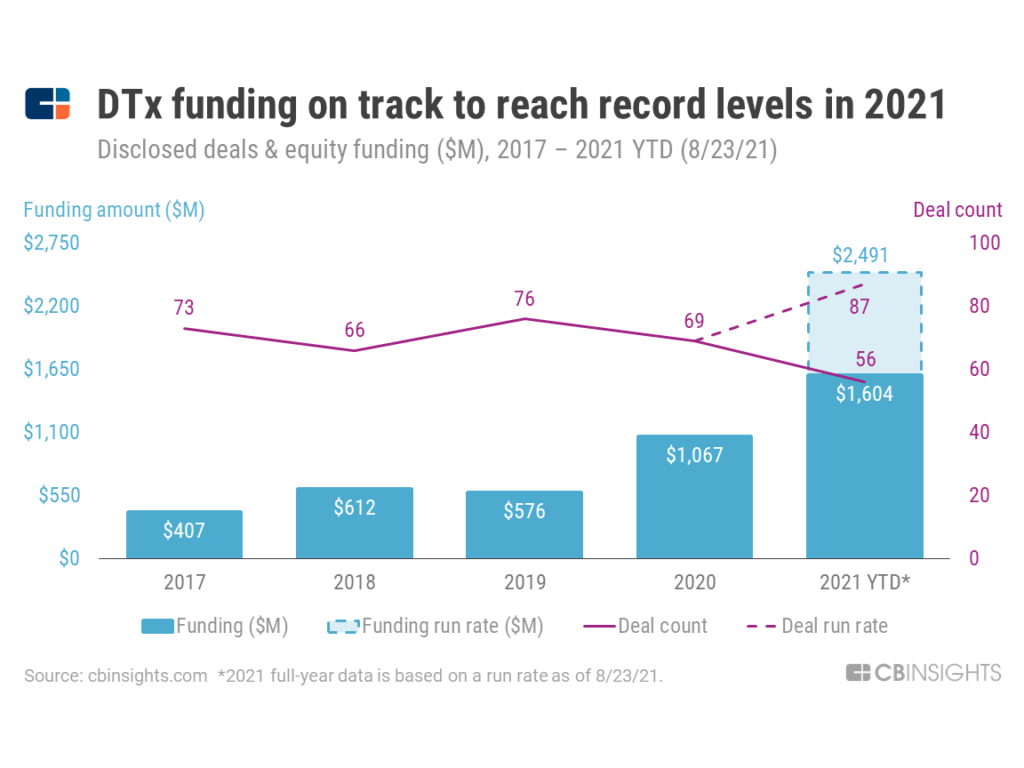 As DTx startup funding, clinical validation, and regulatory approvals gain momentum, players across the healthcare system are increasingly looking to enter the space through business relationships.
Using CB Insights' Business Relationships data, we look at how pharma, payers, and providers are working with digital therapeutics companies and what these collaborations indicate about their strategies moving forward.
Please click to enlarge.