From the primacy of data to the role of millennials and mobile, 15 leaders in healthcare describe the massive opportunities and challenges in digital health.
As digital health companies continue to pick up investment, at a rate of $1B a quarter, more investors are becoming bullish about the possibilities in the space. Pharmaceutical companies, data processors, and insurance companies believe the digital health revolution will transform their industry.
Below are 15 perspectives on the digital health trend from a variety of investors and corporate leaders, ranging from large pharma executives to Silicon Valley-based VCs. If we have missed any perspectives that you think are worth highlighting, please let us know in the comments.
The Commentary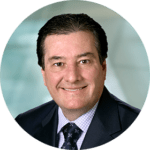 Merck, which has been among the biggest pharma investors in digital health, has placed a strong strategic emphasis on data and that means integrating digital health into every part of the healthcare value chain.
"The future of healthcare is digital healthcare … Our primary investment thesis is based on the assumption that data is the currency we will use to transact in the future healthcare market and all that data is derived from digital health. All of our portfolio companies are considered data companies. Whether they are aggregating data, analyzing data, monitoring data … even data from diagnostics is digital health."
---
Eddie Chan acknowledged that despite some early skepticism as to how mobile and digital technologies would affect and change behavior, pharma is beginning to see significant use cases.
"Pharma is emerging from a prolonged observational period with respect to mobile health …There has been tremendous learning as to the influence, impact and stickiness of smartphone-enabled healthcare, accompanied by a certain degree of healthy skepticism as to the degree that these capabilities will drive behavioral change with both patients and [providers]. I believe that industry has started to turn the corner, and we are now seeing a more deeply-rooted acknowledgment that mobile health has begun and will only continue to profoundly impact the delivery of care and a patient's relationship with her physician."
---
Bernard Tyson of Kaiser Permanente is very long on digital health, and is particularly bullish on distributing care outside of the hospitals using technologies like telemedicine, He also believes tech and artificial intelligence will be a mainstay for doctor's offices.
"I don't think any physician today should be practicing without artificial intelligence assisting in their practice. It's just impossible (otherwise) to pick up on patterns, to pick up on trends, to really monitor care."
---
The Aetna CEO has said his strategic vision involves reinventing the company and the healthcare system as a whole, in part by testing and rapidly scaling digital technologies. One example is Aetna's Healthagen, a suite of digital tools and IT solutions that work in areas such as population assessment, clinical analytics, and care coordination.
"To survive, most health insurers either move up the value chain to serve a premium market, or move down by buying out hospitals. We chose neither. We decided to move deeper into the value chain by becoming the 'Intel Inside' of the entire healthcare system."
---
IBM wants to use Watson to synthesize all of the healthcare data that exists and make it easier to advise doctors on how to treat patients. The company's main three goals when addressing healthcare are modernizing infrastructure, improve care and outcomes, and increase access to health data.
"If you go back in time, we have participated in some of the most glorious moments of history, whether it might have been the first systems that ever did the Census and landing a man on the moon … I'm telling you our moonshot will be the impact we will have on healthcare. It has already started. We will do our part to change the face of healthcare. I am absolutely positive about it … 10% of the information in your lifetime collected about you will be the formal medical records that you know of today, another 20 percent will be the genomics [data] that's starting to happen. There is another 70 percent, which people call 'exogenous data' that includes "what your Fitbit or Apple Watch will collect. And, with that, you have a whole other world that can mean health and wellness for the individual."   
---
Intel has made it clear they want to power the digital health revolution, setting up a health and life sciences division, headed by Eric Dishman. He sees demographic forces as one catalyst for the digital health trend.
"We're already seeing that millennials and younger generations won't be the same kinds of patients as their parents … These 18-to-34 year-olds already expect to have data and tools to help them manage their health just like they do for everything else in their lives. Healthcare reform, information technologies, and building out a 21st century healthcare infrastructure … is the space race of the 21st century."
---
Though he has also acknowledged the importance of biological sciences in the advancement of the field, Vinod Khosla has touted how cheaper hardware and mobile would fundamentally change the healthcare space. The firm talks the talk, and is one of the most active investors in digital health.
"In the next 10 years, data science and software will do more for medicine than all of the biological sciences together."
---
"We spend 3 trillion dollars a year on healthcare in the United States, of which a third is wasted. That's because patients, providers, and payers are not linked in any rational economic system. You don't know what a knee surgery costs before you get it done. Guess what —hospitals don't even how much they cost either. So if we could bring real transparency and a functioning market to the healthcare system, we can do incredible things … It's a golden age in healthcare, and digital health is a really big deal …"
---
Bob Kocher has been involved with nearly every major part of the US health care system as a doctor, consultant, and investor. Venrock has consistently been in some of the top digital health exits including Castlight Health and Athenahealth.
"What's exciting is that the mixture of the Affordable Care Act, demographics, and the ability to build software companies much more efficiently than we ever have before is attracting more people to attack these problems. It's a lot more fertile ground than it had been in the past. People used to call healthcare IT 'investing in Siberia,' because you couldn't attract talent to do it, you couldn't get hospitals to buy it, and it took forever to make the companies. Athenahealth was really the first one to break the ice here, but it took them 13 years to go from managing an OB-GYN practice in San Diego to building a big software company. Now, you're seeing some success stories, companies like Castlight Health, which do it in 5 or 6 years, and One Medical, Health Catalyst, and Grand Rounds Health, which are all able to grow faster and prove that there's a path. There are also some successful non-healthcare CEOs coming in. It's become a lot more fun and a lot easier to make healthcare companies. The Affordable Care Act incentive changes help shine light on different spots where you can now invent new things."
---
Google has made a commitment to developing the life sciences, especially under their new structure as Alphabet in which several divisions are attacking the healthcare industry from different directions. Verily is focused on diabetes, multiple sclerosis, nano-diagnostics, mental health, and heart disease among other areas by using massive datasets to understand the body and behavior. The company has also moved to license these tools and partner with some larger players in the healthcare space.
"With new technologies emerging to provide a more continuous and real-time view of a patient's health, we can see the promise for more proactive and effective ways to control diabetes. Together with Sanofi, we believe diabetes management can be simpler and more convenient, which may help patients achieve an improved quality of life."
---
After selling their phone business, Nokia continues to make a push in wearables and connective objects, and sees digital health as a big opportunity. After the recent acquisition of Withings, CEO Rajeev Suri spoke a bit more about how the acquisition fits into their overall strategy.
"We have said consistently that digital health was an area of strategic interest to Nokia, and we are now taking concrete action to tap the opportunity in this large and important market … With this acquisition, Nokia is strengthening its position in the Internet of Things in a way that leverages the power of our trusted brand, fits with our company purpose of expanding the human possibilities of the connected world, and puts us at the heart of a very large addressable market where we can make a meaningful difference in peoples' lives."
---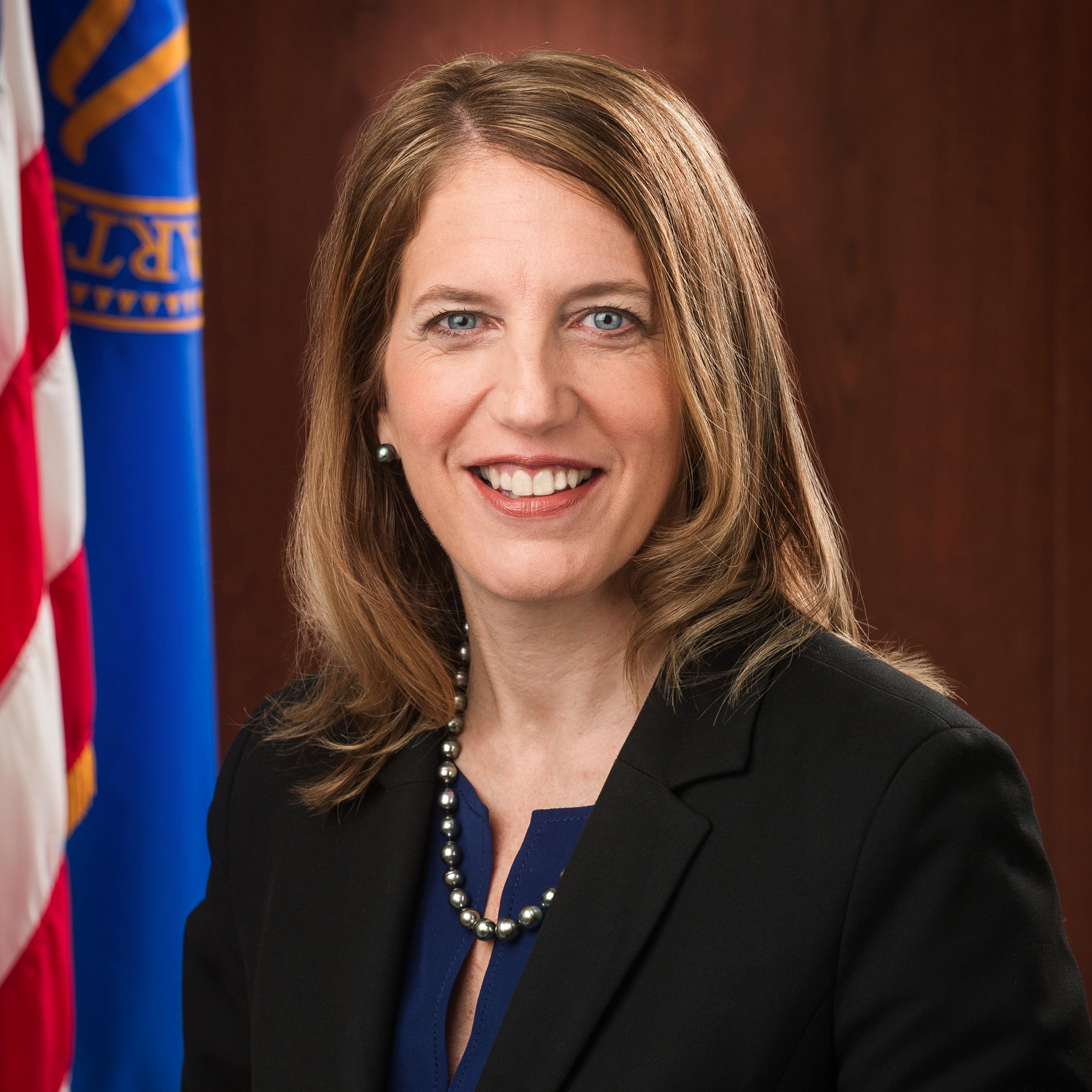 As the US continues to digitize health information in the aftermath of the The Health Information Technology for Economic and Clinical Health (HITECH) Act, which provided incentives for providers to do. Many regulators are pushing to make that information more available and easy to use. US secretary Sylvia Burwell has been a big proponent in working to fix the issues around "interoperability," or portability of records and data across the different parts of the ecosystem.
"It's great to have an electronic record, but if that record can't be easily accessed by doctors and patients because of clunky technology, then we aren't consistently seeing the benefit,"
---
Oak HC/FT is an active investor in the healthcare space after spinning out their own fund from Oak Investment Partners. Some of their investments include Hometeam and Quartet Health. After Oak Investment Partners invested in Candescent Health, Partner Nancy Brown explained why she thinks the company is solving a real problem, by developing new processes for radiologists to improve decision-making and outcomes.
"Fixing healthcare comes down to finding a good process to create the best outcomes—this is what Candescent is doing …In a world full of unicorns, they are the real story. Their solution is not a hypothetical scenario, but a proven platform for how care should be delivered."
---
CVS has been changing how care is delivered and how data can be used to help outcomes. The retail chain's Minute Clinics have seen significant traction and the company has also set up a Digital Innovation Lab to come up with tools that can improve customers' experiences. Brian Tilzer, head of the lab, laid out their vision:
"Because we serve more than 5 million customers every day, we have a huge opportunity to use technology to improve the health outcomes of our customers, by extending our services to meet them anytime, anywhere. For us, the benefits of technology aren't just driving people back to our platforms: it's about uncovering the most effective ways to help all people on their path to better health. Our vision is to create a "connected" health experience that makes it radically easier for people to save time and money—and stay healthy. Imagine being able to easily refill your prescriptions from your couch. To check how medicines interact with each other. Or – not too far in the future – being able to actually diagnose your child's sore throat in the kitchen on a Saturday night, while interacting with a doctor over your device – instead of having to wait until Monday morning to bring them into the doctor's office. There are many possible touch points throughout the customer journey. We identify these challenges as moments to engage our customers and enhance their connected health experience, both online and offline."
---
While digital health remains a hot topic, some are skeptical of the hype. Dr. James Madara spoke about the need to demonstrate effective outcomes rather than sell a story, and called digital health the "snake oil" of today.
"Today we have really remarkable tools – robotic surgery, new forms of radiation treatment, targeted biologics; and we live in a time of rapid development in the digital world – telemedicine as an example. But appearing in disguise among these positive products are other digital so-called advancements that don't have an appropriate evidence base, or just don't work that well – or actually impede care, confuse patients and waste our time. From ineffective electronic health records, to an explosion of direct-to-consumer digital health products, to apps of mixed quality – it's the digital snake oil of the early 21st century,"
Want data on digital health companies? Check out our venture capital database below
---
This report was created with data from CB Insights' emerging technology insights platform, which offers clarity into emerging tech and new business strategies through tools like:
If you aren't already a client, sign up for a free trial to learn more about our platform.