The Series D round brings Density to a $1.05B valuation. Here are the top-line bullets you need to know.
Density, a provider of occupancy tracking software for offices, has raised $125M in a Series D round. The round drew participation from Founders Fund, Upfront Ventures, Altimeter Capital, Kleiner Perkins Caufield & Byers, and 01 Advisors, among others.
HOW'S THE COMPANY PERFORMING?
California-based Density enables companies to manage, plan, and optimize office space.
In addition to securing the new funding, the company has also acquired HELIX RE, a space planning and design company.
Since March 2020, the company has reportedly witnessed 500%+ growth.
Its workforce is distributed across 5 countries, and its client base includes a number of Fortune 500 companies, including Okta, Marriott, Pinterest, and Schneider Electric.
Currently, it has 1.25B square feet of commercial real estate property under management, across 32 countries.
Its employee base has increased by 300% since the start of the year.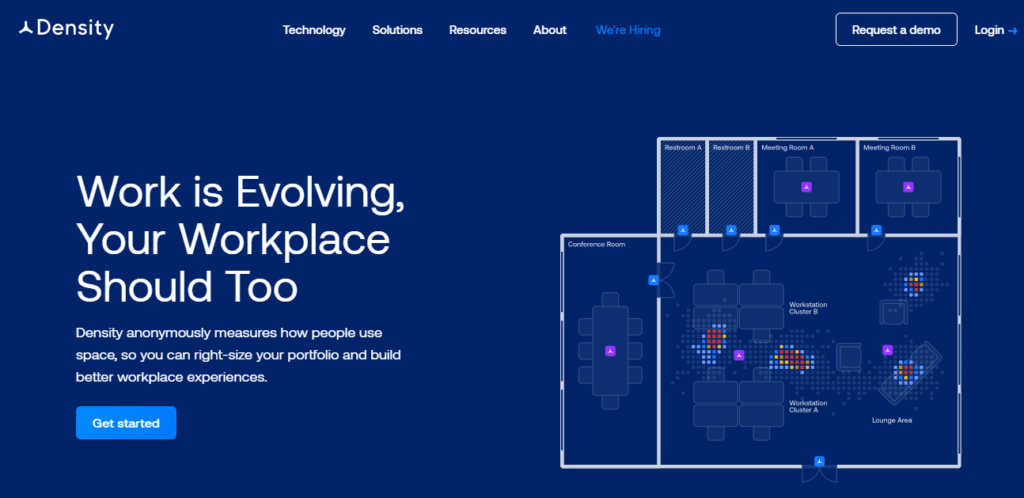 Source: Density
WHY DOES THE MARKET MATTER?
The space planning software market is projected to grow at a CAGR of 8.1% and reach a value of $1.4B by 2028, according to Verified Market Research.
The demand for solutions to manage hybrid workforces has increased amid the Covid-19 pandemic, particularly as more employees make their way back into the office.