The acquisition will help Delivery Hero expand globally. Here are the top-line bullets you need to know.
Delivery Hero, a local delivery platform, has acquired a majority stake in Glovo, a Spanish delivery startup, for $2.6B. The deal is expected to close in H2'22.
Who are the parties to the deal?
Glovo: Spain-based Glovo connects users with restaurants, supermarkets, and retail stores, and it oversees the delivery of food items, groceries, and pharmaceuticals. It has more than 70K+ monthly active couriers, 130K+ monthly active partners, and caters to 15M+ yearly active users. It maintains operations in 1,300 cities across 25 countries. In 2021, the company recorded an annual organic growth rate of 80%, hit a $3.39B run rate, and generated $904.53M in revenue. It currently employs 3,500 people.
Delivery Hero: Germany-based Delivery Hero facilitates the delivery of groceries and other consumer goods. The platform operates in 50 countries in the Americas, Asia, Europe, the Middle East, and North Africa. In Q3'21, the company processed 791M orders and recorded 52% growth year-over-year. It operates a network of brands that includes PedidosYa, Talabat, Foodpanda, Hunger Station, and Yemeksepeti. In August 2021, it acquired a 5.09% stake in logistics company Deliveroo.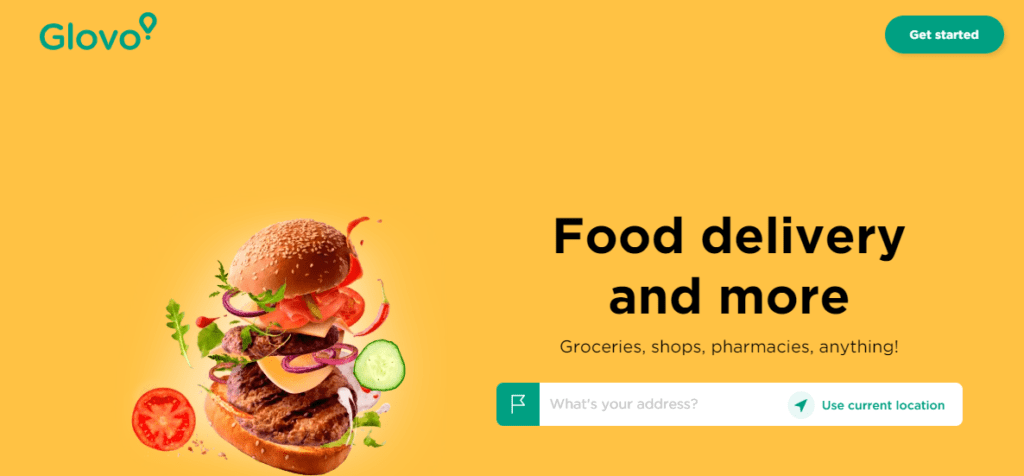 Source: Glovo
Why does the market matter?
The global logistics market is expected to reach a value of $13T by 2027, growing at a CAGR of 6.5%, according to Allied Market Research.
The pandemic-induced increase in demand for fast-moving consumer goods (FMCG), medical supplies, and other consumer goods has accelerated the growth of online retail, which has driven global logistics market expansion.
Heightened supply chain disruption amid the pandemic has led to increased investments in logistics to drive efficiencies and cut costs.
Given Amazon's stronghold over the online retail market, retailers are differentiating by focusing on instant commerce, niche assortment, post-purchase experience, and consolidation through mergers, acquisitions, and partnerships.