Deepki plans to use the funds to explore acquisition opportunities. Here are the top-line bullets you need to know.
Deepki, an environmental, social, and governance (ESG) platform, has raised $167M in a Series C that drew participation from Highland Europe, One Peak Partners, and Statkraft Ventures, among others.
How's the company performing?
France-based Deepki helps real estate organizations gain insight into their ESG performance and set future goals.
It has 150+ employees across Berlin, Paris, London, Milan, and Madrid.
Deepki monitors buildings across 38 countries.
The company added major European clients in 2021 — some of its clients include Generali RE, DeA Capital, Allianz Real Estate, Azora Capital, and Neinver.
The company has achieved 100% year-over-year growth since 2019 and expects to achieve the same in 2022.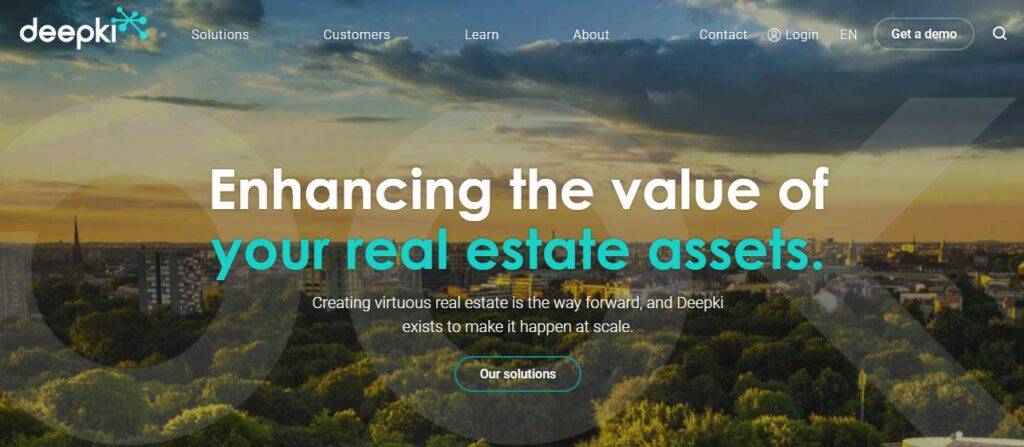 Source: Deepki
Why does the market matter?
The global environmental health and safety market is expected to reach a value of $8.9B by 2026, growing at a CAGR of 7.4%, according to Markets and Markets.
The rise of carbon emissions regulations, increased focus on compliance, and business risks stemming from climate change have all contributed to industry growth.
The real estate sector is responsible for 40% of the earth's carbon emissions, compelling organizations in the space to turn to solutions designed to help them mitigate their environmental impact.