Testing for glycolate, a chemical that stays detectable 18 hours longer than common date-rape drug GHB, could assist law-enforcement investigations.
Gamma hydroxybutyric acid — a sedative better-known as GHB — is an odorless, colorless drug that makes people sleepy and can lead to amnesia. GHB has been linked to thousands of sexual assault cases; when slipped into an unsuspecting victim's drink, it can render a person unconscious or incapacitated in advance of a rape or other attack.
GHB works rapidly when ingested. Because it is quickly metabolized by the body, the drug is only detectable for a few hours with traditional blood or urine tests. That means that by the time a person reports being drugged with GHB, it's often too late for law enforcement officials to prove the victim was given the drug. 
A new discovery may change that. Researchers recently found that glycolate, a metabolite produced by the body in response to GHB, remains detectable in urine for up to 20 hours after GHB ingestion. Testing for the biomarker could assist investigations of GHB-related rape cases.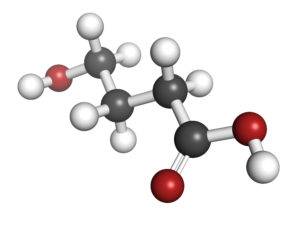 GHB is legally prescribed to treat sleeping disorders, but is often obtained illegally for use as a recreational "club drug" or an aid for sexual attacks. The substance can have a euphoric effect, but its depressant effects are amplified when combined with alcohol — often leading to unconsciousness within minutes of ingestion.
The US government classifies GHB as a Schedule 1 substance alongside drugs like heroin and LSD, but it is far harder to detect than most narcotics or hallucinogens. That alone contributes to its misuse; since GHB is difficult to detect, it can be a drug of choice for making victims vulnerable to assault without leaving long-term evidence behind.
Current techniques for GHB testing can only detect GHB for a few hours after it's consumed. In addition, effective testing demands significant manipulation of blood or urine samples in the lab.
That manipulation can sometimes skew GHB-detection results. It also renders samples unusable for any further drug tests or analysis, which might be useful for detecting other impairing substances in a drugged victim's system. 
According to the study, "Glycolate, with a longer detection time window than exogenous GHB, could be an interesting candidate for a surrogate biomarker."
To combat these issues and make GHB testing feasible beyond a two- to three-hour window, researchers from universities in Spain and the UK went looking for a biomarker of the drug that would stay in the body longer than GHB does.
Along the way, they also sought to test the effectiveness of nuclear magnetic resonance (NMR) spectroscopy, a nondestructive testing method that does not damage or manipulate the sample (nor impact any later test results).
In a study led by Míriam Pérez-Trujillo of The Autonomous University of Barcelona, 12 test participants took small doses of the GHB drug and provided blood and urine samples for 30 hours following ingestion. The samples were collected at regular intervals and analyzed using NMR spectroscopy.
For up to two hours following ingestion, NMR detected GHB in the samples and was capable of distinguishing GHB from other, similar drugs administered as part of the study.

After two hours – once GHB had been metabolized in the body – the substance was undetectable. But glycolate, a chemical "metabolite" of GHB, remained detectable for two-thirds of the study period. Researchers could measure levels of glycolate in urine for up to 20 hours after the drug was taken.
Microlevels of both GHB and glycolate are naturally produced by humans, but heightened levels of glycolate are released in response to the introduction of "exogenous" (aka externally-introduced) GHB to the body. Since the heightened glycolate levels decrease in concentration much more slowly than the date-rape drug itself, researchers see glycolate as a potential "surrogate biomarker" with a longer detection-time window than GHB. 
Coupling the biomarker discovery with the nondestructive NMR method could open the door to new approaches to date-rape-drug identification. And if further research bears out glycolate's biomarker potential, it could lead to improved investigations of GHB-misuse and resulting sexual assaults.
---
The original study "Direct Monitoring of Exogenous γ-Hydroxybutyric Acid in Body Fluids by NMR Spectroscopy" was published in the journal Analytical Chemistry in July 2017. Full information is available here.
If you aren't already a client, sign up for a free trial to learn more about our platform.