The funding will help DataDome enhance its bot protection solution for e-commerce businesses. Here are the top-line bullets you need to know.
DataDome, a cloud-based cybersecurity company that caters to global e-commerce businesses, has raised $35M in a Series B with participation from Elephant Venture Capital and ISAI.
HOW'S THE COMPANY PERFORMING?
Paris-based DataDome offers an AI-based software that compares requests to a website, smartphone application, or API with an in-memory sample database to analyze fraudulent traffic. It secures e-commerce companies from internet scraping, account takeover, and cost fraud.
The company's bot detection platform processes more than a trillion pieces of information a day, at a processing time of fewer than 50 milliseconds per customer.
DataDome's annual recurring revenue, which currently stands at $15M, is expected to double in the next year.
With offices in New York and Singapore, the company caters to 150 customers, including Axel Springer, AngelList Talent, Australia Post, Carsales.com, and Foot Locker Retail, among others.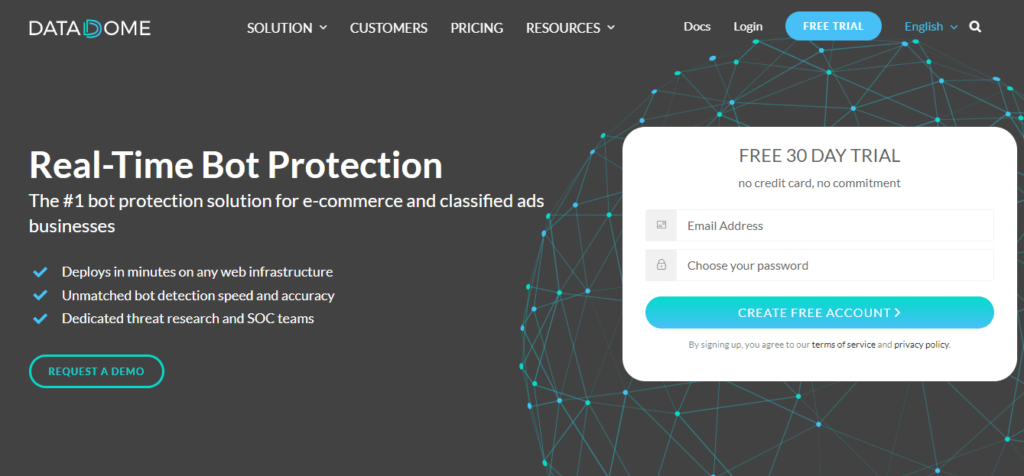 Source: DataDome
WHY DOES THE MARKET MATTER?
The global fraud detection and prevention market is projected to grow at a CAGR of 24.4% and reach a value of $106.71B by 2027, according to Fortune Business Insights.
The growing US e-commerce market is expected to generate more than $700B in sales by 2023. This growth has led to an increase in the number of fraudulent activities in the digital space, leading to a higher demand for fraud prevention software.
The Covid-19 pandemic has led to an increase in the number of digital payments, leading to an increased focus on e-commerce security.