The funding reportedly values the on-demand pay company at $1B. Here are the top-line bullets you need to know.
DailyPay, an on-demand pay service, has raised $175M in a Series D with participation from Carrick Capital and RPM Ventures, among others. The company also received $325M in a line of credit.
How's the company performing?
New York-based DailyPay is a on-demand pay platform that allows employees to get instant access to their wages and is compatible with HR payroll systems.
The company has over 300 clients, including Berkshire Hathaway, Dollar Tree, Kroger, and Six Flags Entertainment.
It has approximately 400 employees and saw its revenue grow by 141% in 2020.
DailyPay recently launched ExtendPX, an application to aid payroll service providers to embed their on-demand pay solution into existing applications.
The company remitted payments to over 6,000 financial institutions across the US in 2020.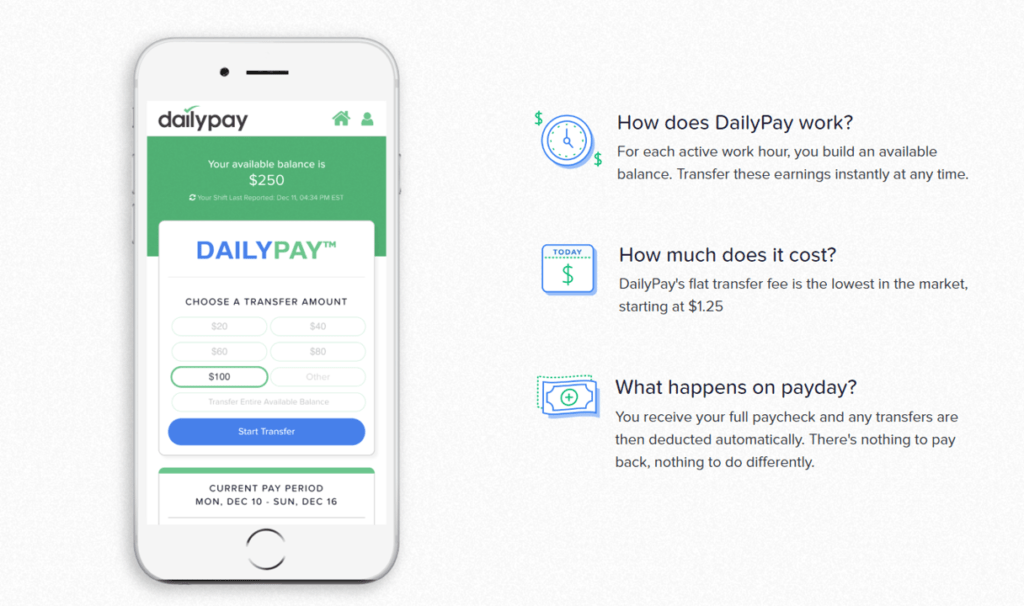 Source: DailyPay
Why does the market matter?
The global HR payroll software market is projected to grow at a CAGR of 4.9% and reach a value of $5.89B by 2025, according to Apex Market Research.
The on-demand economy, the rise of flexible payment methods, and disruptions caused by Covid-19 have all contributed to the industry's growth.