Some high-profile D2C healthcare companies are facing challenges with big price tags and small markets.
As part of the consumerization of healthcare, we have seen a number of companies build direct-to-consumer (D2C) brands for various health products.
While we have seen some success in this field, we have noted below a couple of recent high-profile challenging cases.
Dead on Arivale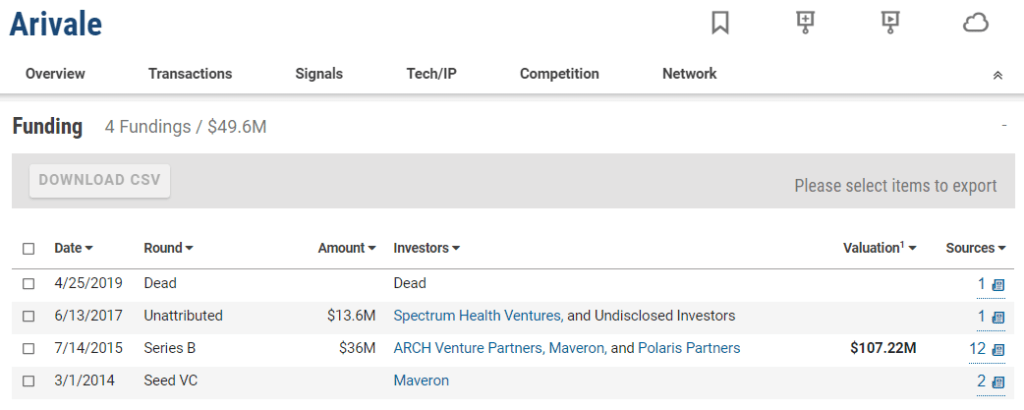 Last week we saw a setback in the microbiome space, with "scientific wellness" company Arivale announcing that it's shutting down its consumer program.
The Seattle-based company had launched in 2015 with the goal of offering consumer testing kits for different biomarkers including genetics, microbiome, and blood. Along with the testing itself, it also offered follow-up wellness & nutritional coaching based on the results.
However, its cost of $99 per month (or $1,100+ per year) seemed to provide difficulty with customer acquisition. Also, while research on genetic markers has been around for decades, microbiome research is still ongoing and less conclusive of a health metric.
Such high-cost, less validated services have proven to be key obstacles for customers.
We also saw this happen with the clinical trials recruitment platform Driver.

Driver planned to charge even more money ($3,000 plus a $20 monthly fee) to an even smaller subset of consumers. The company planned to match cancer patients with trials based on the profiles of their sequenced tumors.
Likely customers were those that had already failed in earlier lines of therapy, and are desperate for another therapy. But patients often go through their life savings during earlier attempts at treatment.
Further, the sponsors of these trials, the pharmaceutical companies that develop the drugs being tested, are already spending millions of dollars trying to identify participants.
This may be another instance of a big price tag and a small market for a product with uncertain efficacy.
What does an FBI raid do to your microbiome?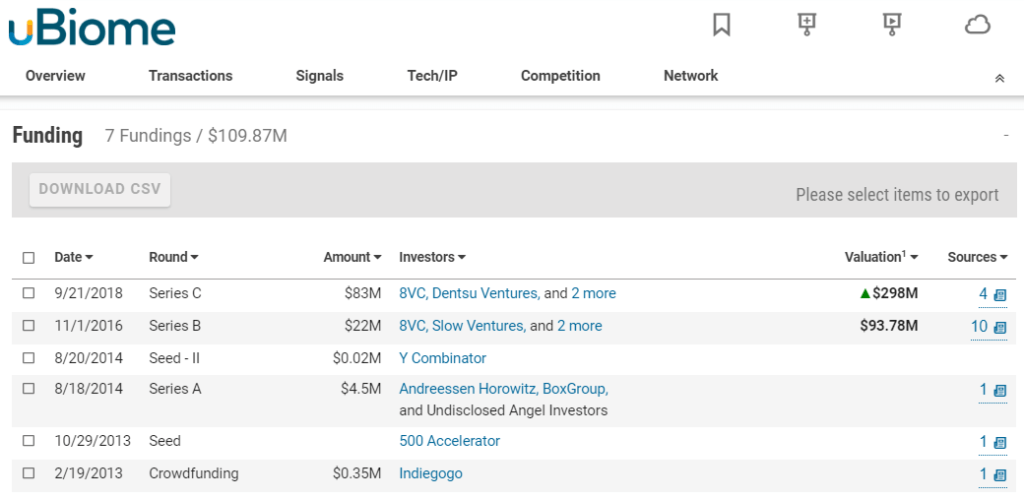 Microbiome sequencing company Ubiome was raided last Friday by the FBI. The company, which raised $83MM last year, was targeted due to its insurance billing practices. A report by CNBC suggested that the company was "routinely charging patients' plans twice for tests using the same sample and without notifying them."
Ubiome can be prescribed by physicians (and potentially reimbursable) or can be purchased direct by consumers. The company charges $299 to sequence a gut microbiome. Its target market is likely a subset of the people who choose to sequence their DNA (at 3x the price). This news could suggest that the D2C opportunity is facing difficulties.
Common themes
All three companies' business models are/were predicated on consumers spending large sums of money out of pocket for products with uncertain benefits. Another challenge of D2C models is the application of consumer retail strategies to the healthcare industry that's much more regulated.
A recent profile on D2C birth control company Nurx shows how applying such strategies could end up violating regulations meant to protect patients.
Not all bad news
Grounded by the above takeaways, we have the makings of some success stories in this field. Winners, at least in the short-to-medium term, will likely be the companies that are lower cost with more tangible outcomes. We will highlight a number of these companies in our D2C healthcare review coming out later this year.
That said, one of the clear winners is 23andMe. In May we are publishing our 23andMe strategy teardown for CBI clients. Stay tuned.
Speaking of genetics …
Our Cybersecurity in Genetics report is available for Expert Intelligence clients.
While a major security breach of genomic data has not yet occurred, it may only be a matter of time. In this analysis, we take a look at how the genomics revolution is fueling the future of securing genomic information.
If you aren't already a client, sign up for a free trial to learn more about our platform.