The company plans to use the funding to support platform development. Here are the top-line bullets you need to know.
CyCognito, an attack surface management platform, has raised $100M in a Series C round that drew participation from Accel, Lightspeed Venture Partners, UpWest, Westly Group, Sorenson Ventures, Thomvest Ventures, and The Heritage Group.
HOW'S THE COMPANY PERFORMING?
California-based CyCognito uses bot technology to simulate cyberattacks and reveal organizational security weaknesses. Its bots scan billions of web apps, logos, icons, software, and fragments of code and keywords to identify possible attack vectors.
The company's revenue has grown 400% over the past 12 months.
CyCognito's Fortune 500 client base, which includes enterprises like Colgate-Palmolive, Tesco, and Scientific Games, has increased 3x over the past year as well. Its client base also includes government entities, like the State of California.
The company plans to increase its employee count to 140 by the end of 2021, up from 85 at the start of the year.
CyCognito has offices in the US and Israel.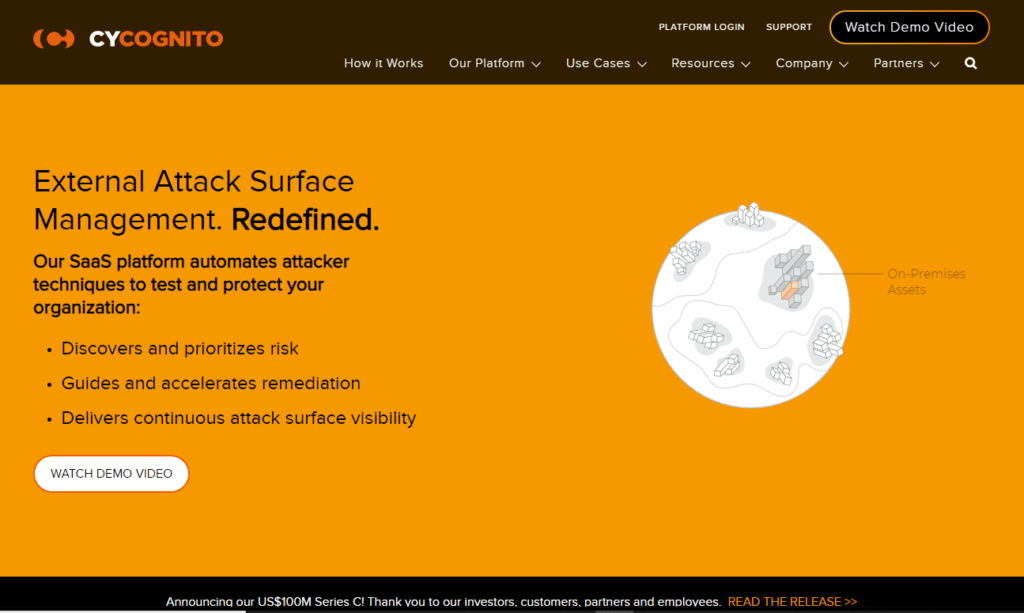 Source: CyCognito
WHY DOES THE MARKET MATTER?
The global automated breach and attack simulation (BAS) market is expected to reach a value of $1.57T by 2027, growing at a CAGR of 36.47%, according to Verified Market Research.
The broader cybersecurity market is experiencing increased investment activity as well — cybersecurity startups raised $12.5B across 381 deals in H1'21, up from $11.2B across 656 deals over all of 2020.
The rising frequency, complexity, and severity of cyberattacks have contributed to market growth.