Cyber breaches and leaks are top of mind for the C-suite across industries from finance, to healthcare, and beyond.
Keeping enterprise data secure is one of the biggest challenges corporations now face.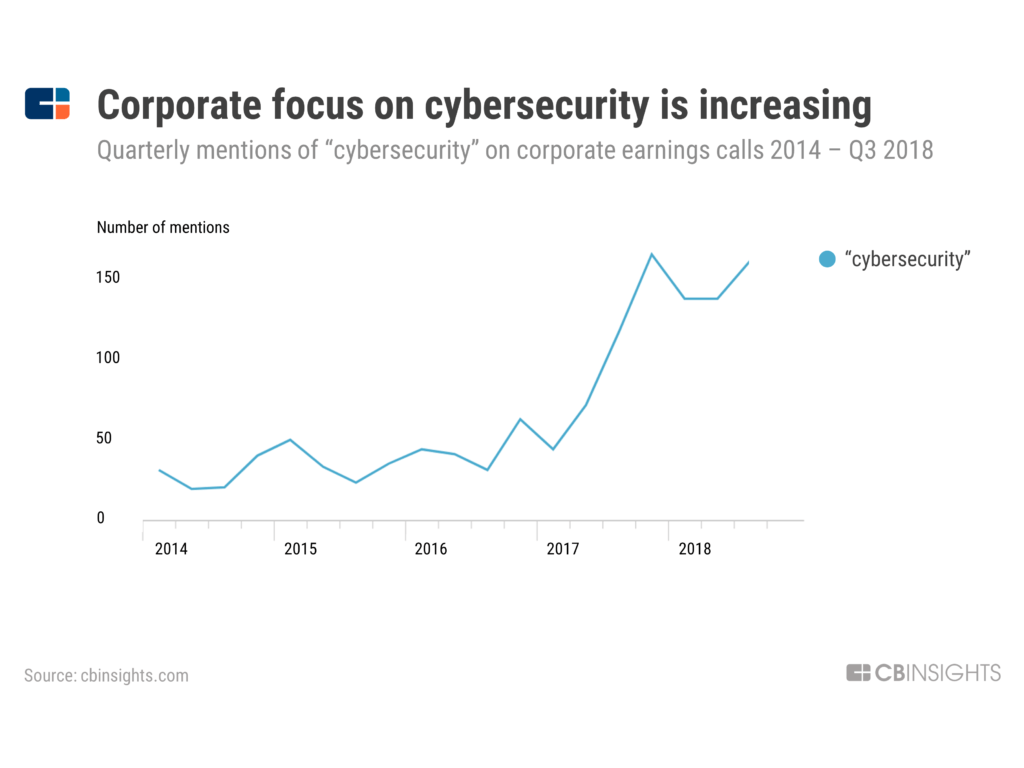 Corporations increased the number of times they mentioned cybersecurity on earnings calls nearly three-fold since 2014, according to CB Insights data.
The increase in cybersecurity talk is not surprising given the fact that last year stolen data records worldwide exceeded 2 billion for the first time. Throughout 2017, the total number of enterprise records breached every day, hour, minute, and second each doubled from the year prior according to Breach Level Index (BLI).
Cyber criminals are getting better at exploiting enterprises' weaknesses.
Data from the Verizon 2018 Data Breach Investigations Report shows that the attack-paths hackers take from initial compromise to final data breach are shrinking.
Attack paths represent the number of steps that hackers have to take between breaking in and stealing an enterprise's data. Advancements in computing power, algorithms, and the proliferation of advanced cyber weaponry are turning previously theoretical hacks into real security problems.
In other words, its getting easier to infiltrate, locate, and ex-filtrate an enterprise's most sensitive data.
CB Insights put together a research series on the future of data security.
Our series focuses on identifying data security startups to watch, the impact of of emerging technologies such as AI and blockchain on data security, data security's holy grail, and the data security patent application activity of Facebook, Amazon, Microsoft, Google, and Apple.
The series includes:
If you aren't already a client, sign up for a free trial to learn more about our platform.