Also covered are Lending Club's innovation strategy and why Nvidia is more focused on data centers than crypto mining.
Today, we discuss a not smart meal kit strategy, the Oracle of Omaha, Milli Vanilli, and more, including:
Is pharmacogenomics making a comeback, and will Clover Health make its own drugs?
Clover Health recently announced a partnership with YouScript to bring genomic testing into the homes of Clover's Medicare Advantage members. The goal is to use genomic indicators to determine whether a patient will have an adverse reaction to a given medication. This practice is known as pharmacogenomics.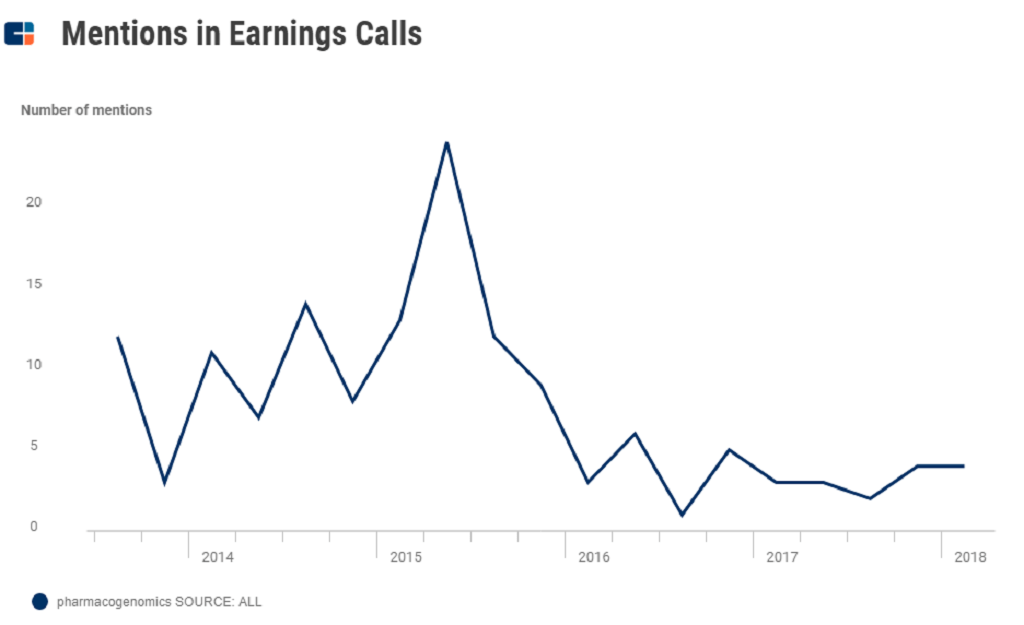 In 2014, pharmacogenomics was a hot area, as more genomic data was becoming available. But in 2015, The Centers for Medicare & Medicaid Services (CMS) stopped reimbursing many genetic tests.
You can see the drop off in earnings call mentions here.
However, recently CMS gave the go-ahead to cover Foundation Medicine's genomic test, which helps personalize treatments for cancer patients.
Clover could be betting on CMS' willingness to explore covering genomic testing as a way to improve health outcomes.