Startups to Watch
From SaaS analytics platforms to on-demand insurance, here are 8 startups using technology to better understand, price, and mitigate cyber risk.
The cyber insurance market is growing fast — just not fast enough. Insurers today lack the necessary quality data sets and models to better understand, price, and mitigate cyber risks, according to the US Cyberspace Solarium Commission.
Perhaps a sign of this failure is the fact that enterprises have spent significantly more on cybersecurity technology than cyber insurance to combat these risks — showing that they could be finding more value in investing in tech solutions, rather than purchasing insurance.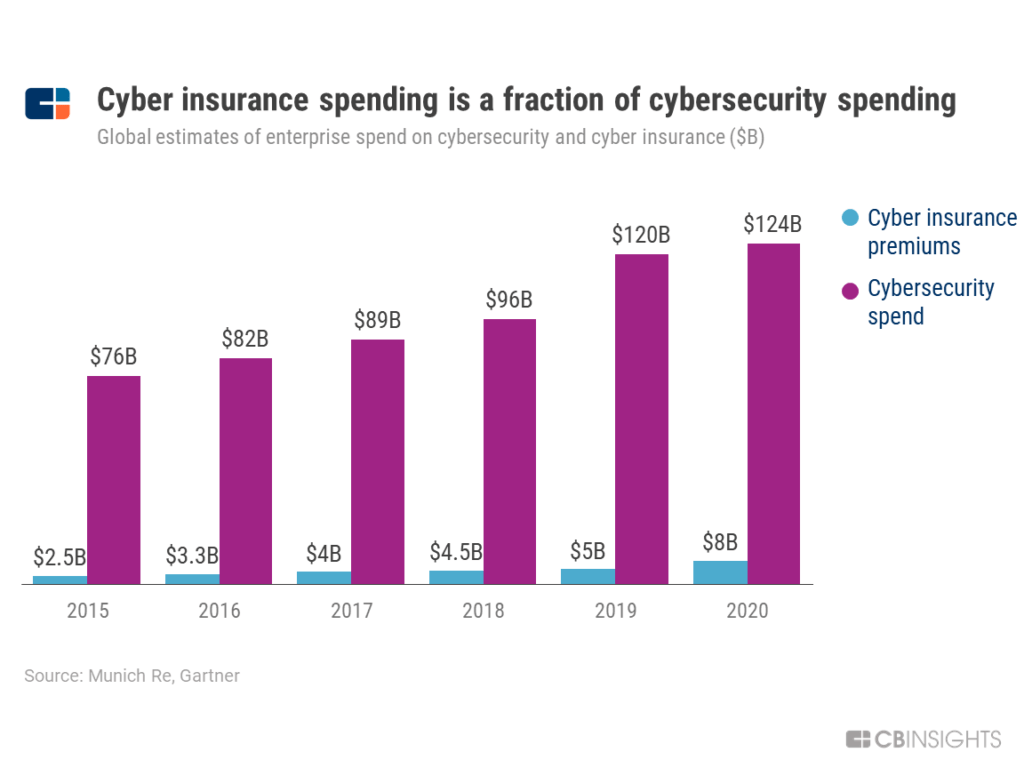 The Covid-19 pandemic has further highlighted cyber risk. For many, working from home has become the new norm, creating less secure endpoints. As a result, ransomware attacks have jumped 148% in March from the previous month, according to VMWare Carbon Black. Most worrying is the recent surge of attacks on healthcare institutions — during their most desperate times.
In the longer term, large-scale cyber attacks could have similar devastating economic impact as the current pandemic.