Only 20 companies have mentioned cyber insurance on earnings calls since 2008.
Cyber insurance is not a hot topic for corporate executives on earnings.
Only 20 companies have mentioned cyber insurance on earnings calls since 2008, according to analysis of CB Insights Earnings Transcripts Search Engine.
A large portion of the mentions come from service or IT providers to the industry such as Guidewire, Verisk, and FICO.
On Guidewire's most recent earnings call, CEO Marcus Ryu highlighted that the trajectory of cyber insurance growth "has been bumpier than one would have guessed." 
The comment is backed up by recent data as total cyber direct written premium growth slowed to 8% in 2018 vs. 37% in 2017.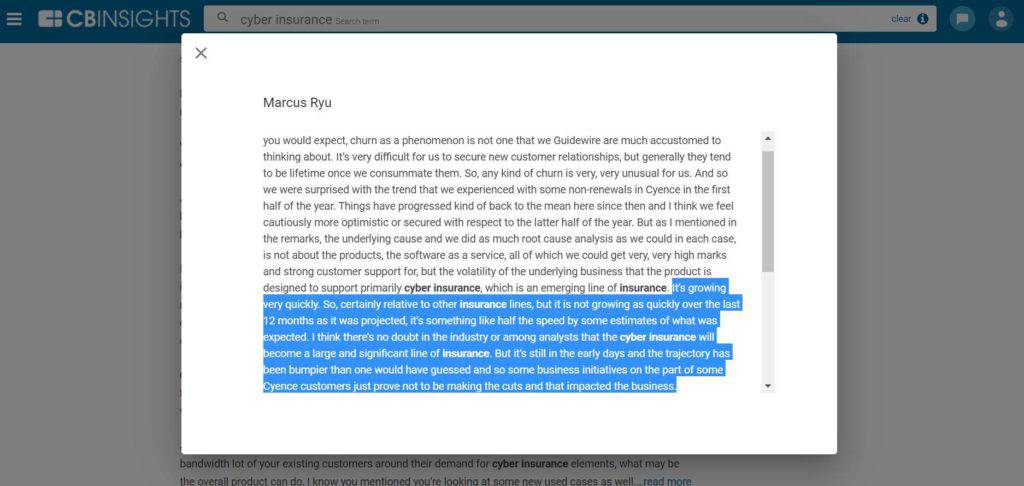 Meanwhile, cybersecurity spend continues to soar, reaching over $114B in 2018. Here's a look at how the two compare by earnings mentions over time.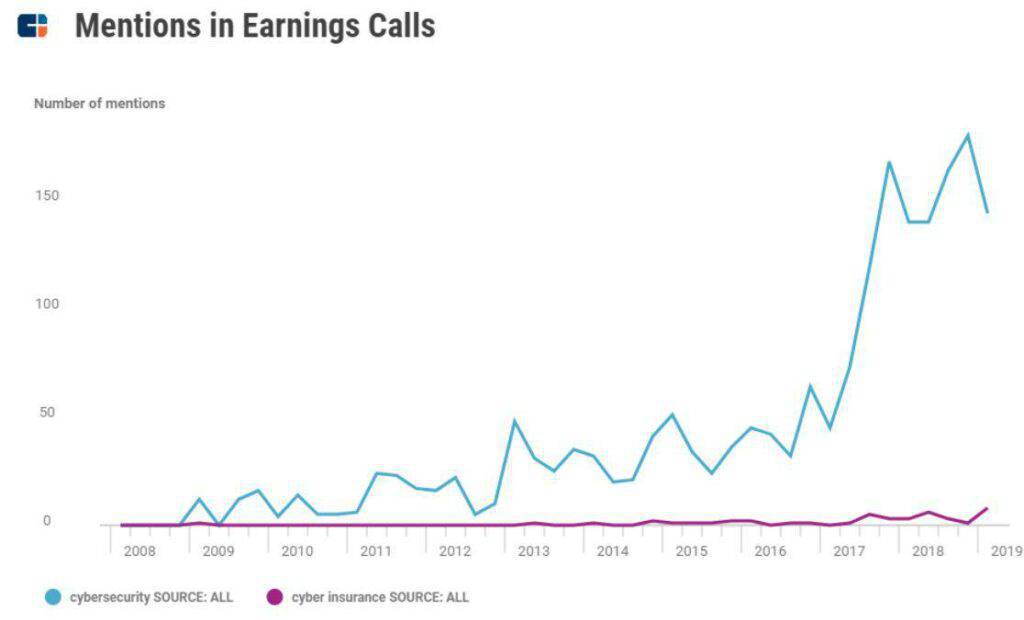 We dig into this more in a research brief here.
Paytm eyes insurance 
Indian digital wallet giant Paytm is rumored to be considering the acquisition of insurance comparison startup Coverfox, according to recent reports.
We see Paytm following a similar playbook to Ant Financial in which insurance distribution is enabled by the data it has on consumer payment behavior and transaction patterns.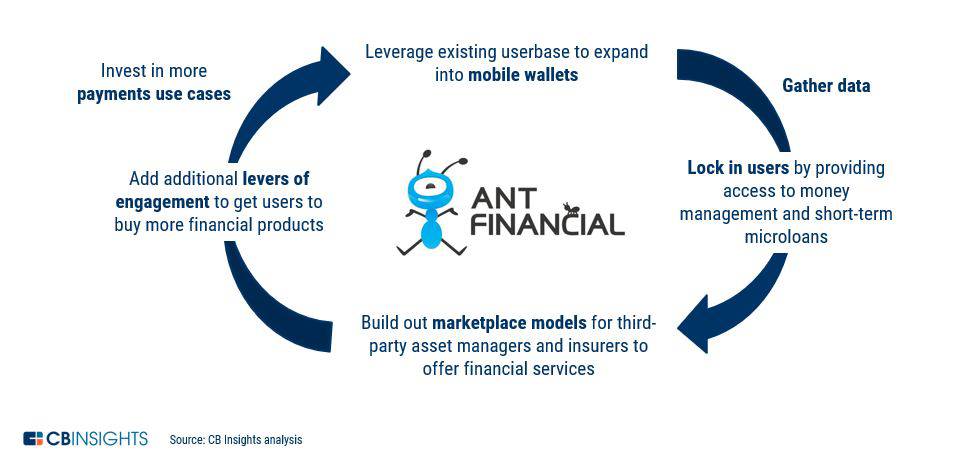 As the payments market in India becomes hyper competitive, Paytm has been busy investing in its financial services segment and building out additional features and products to drive payments. 
For example, Paytm Money, which offers direct mutual funds from all 40 of India's asset management companies, has grown to 1M+ users with plans to move into stock broking.
Meanwhile, Paytm also launched a credit card with Citi in May, and a subscription-based rewards & loyalty program that has grown to 500K users.
Evolving risk management
One of the big themes we dug into at the Future of Insurance is how technology can be used to mitigate risk and shift behaviors of insurance customers in a meaningful way.
A recent example is SafetyCulture's partnership with QBE in the UK.
Today, SafetyCulture's workplace inspection app iAuditor is used by 23,000 companies around the world with 450M workplace checks being completed on the app per year.
The partnership will see QBE recommend or pay for its customers to use the iAuditor app in order to gain better visibility into potential risks.
But a larger goal for the insurer is to actually help its clients run their businesses better.
In the case of one retailer, checks on whether fruits and vegetables were satisfactory for sale went from quarterly to daily and resulted in 8% saved in wastage costs.
If you aren't already a client, sign up for a free trial to learn more about our platform.