Mastercard, Taco Bell, and Walmart, among others, are using scents, branded hotels, and human touch to create memorable experiences and boost customer loyalty.
Experience is top of mind for many executives, who mentioned customer experience and related terms a record 2,710 times on earnings calls last quarter.
ALTERNATIVE PROTEINS, FITNESS TECH, AND GAMING SURGED IN Q3'20
Consumer product startup investment activity spiked in Q3'20 as funding reached an all-time high. Download our free report now.
No surprise here: a stellar experience is associated with greater customer loyalty, which can translate into higher revenue. As Starbucks CEO Kevin Johnson mentioned in the company's Q1'19 earnings call:
"Enhancing in-store experience encompasses building customer connections and creating those best moments that keep customers coming back time and time again."
And yet, the majority of US consumers give their interactions with brands an "OK" rating, according to a Temkin Experience Ratings report.
Not enough to boost top line growth.
To elevate the customer experience beyond "OK," brands need to build meaningful connections with shoppers by leveraging positive emotions that go beyond bare satisfaction.
We identified 3 strategies — sensory marketing, quality time, and human connections — that brands and retailers are using to inspire positive emotional reactions and boost the customer experience.
Sensory marketing
Brands are increasingly trying to appeal to the 5 senses so as to create an emotional association with a product or a service.
Studies show that scents are one of the most powerful triggers for memories and emotions, with shoppers spending an extra 15 minutes in spaces with a pleasant smell, which can mean additional spending, according to a report from the Global Wellness Summit.
Inspired by these types of findings, upscale hotel chain EDITION partnered with bespoke perfume atelier Le Labo to create a signature black tea and bergamot scent. By making this scent available for purchase online, EDITION is betting it will remind its guests of their stay and influence them to book again.
More recently, Mastercard teamed up with Kreëmart and Ladurée to create 2 custom macaron flavors, Passion and Optimism, using taste in an effort to make its brand more tangible than just a plastic card.
"People expect a lot, but sometimes what they don't expect can make a more lasting impression." — Raja Rajamannar, chief marketing and communications officer, Mastercard.
Source: Mastercard
Expect more brands and retailers to start selling products that appeal to the senses to maintain a connection with shoppers beyond the point of purchase. Look also for brand-specific sensory experiences to increasingly encompass all 5 senses.
Quality time
Offering immersive experiences is another method for brands to capture quality time with customers and solidify a loyal connection in a way that simple transactions may not be able to.
Luxury car maker Lexus opened the New York location of its concept gallery-slash-restaurant, Intersect by Lexus, which intends to recreate the emotions that one may feel in a Lexus car.
Over the summer, fast food chain Taco Bell opened a pop-up hotel in Palm Springs. Bookings for "The Bell" reportedly sold out in 2 minutes for the 4-night experience.
The hotel featured brand-new menu items, hotel-exclusive merchandising such as swimsuits and bags, and hot sauce packet floaties, among other themed perks.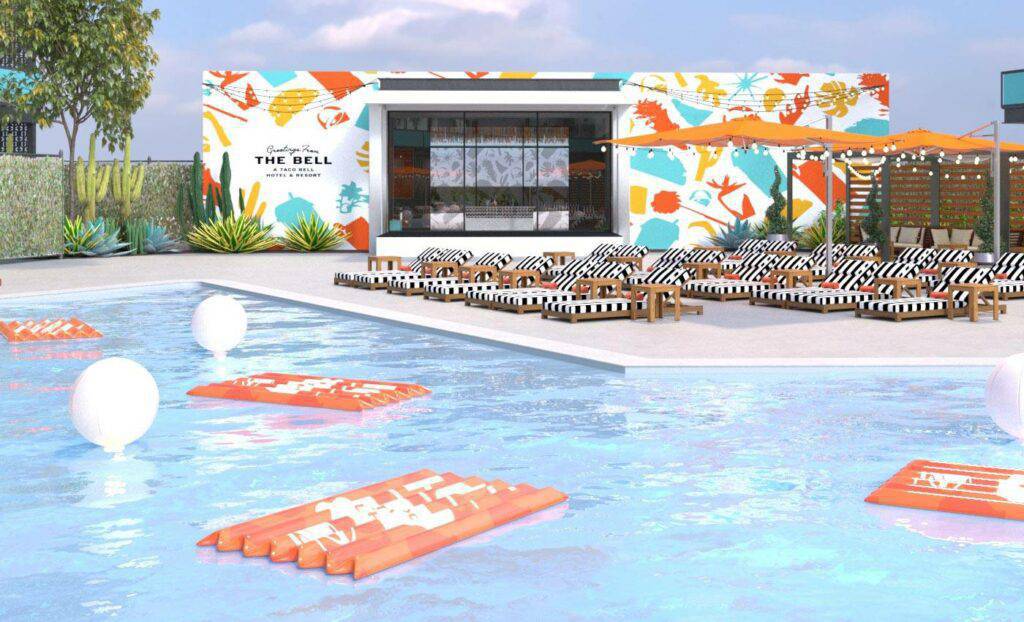 Source: Taco Bell
Others like fitness company Equinox and watchmaker Shinola took the branded hotel concept one step further with permanent locations in New York and Detroit respectively, allowing customers to spend more time with their brands than they would normally.
Anticipate brands and retailers to increasingly treat customers as guests. This means moving beyond the traditionally transactional relationship between customers and brands into a more intimate one.
Human connections
Prioritizing opportunities for employees to spend time with customers and build personal relationships could help brands create more authentic connections.
Shoppers crave human interactions, with 75% of customers declaring that they'll want to interact with a real person more as technology improves, according to a survey by PwC.
Walmart, for one, has been expanding the use of in-store robots this year to free up its store associates from mopping the floor or checking inventory so they can focus on helping customers.
Source: Walmart
Fostering personal relationships between customers and employees can also help companies gather customer insights.
Beauty unicorn Glossier recently launched a program allowing all of its full-time employees to work shifts at the company's retail locations in order for them to connect with shoppers and gather real-time insights.
Watch for retailers to start investing more heavily in training for customer-facing employees with the aim of helping them surprise and delight customers.
If you aren't already a client, sign up for a free trial to learn more about our platform.