E-commerce platform Curated plans on using the funding to build its expert-assisted product recommendation service. Here are the top-line bullets you need to know.
Curated, an e-commerce platform, has raised $39M in a Series B. The round was led by Greylock Partners.
HOW'S THE COMPANY PERFORMING?
San Francisco-based Curated is an online e-commerce platform that connects customers with experts who help them to select the right products. The company generally focuses on selling premium products that are priced at $500 and above, and customers spend an average of $700 on each Curated purchase.
The company claims to have connected over 1M clients to experts and boasts a return rate is as low as 2% for purchases made through the portal. There are about 1,000 active experts on Curated.
The company partners with brands such as Callaway Golf, The North Face, Rossignol, and Burton.
The company's year-over-year revenue quadrupled in 2020.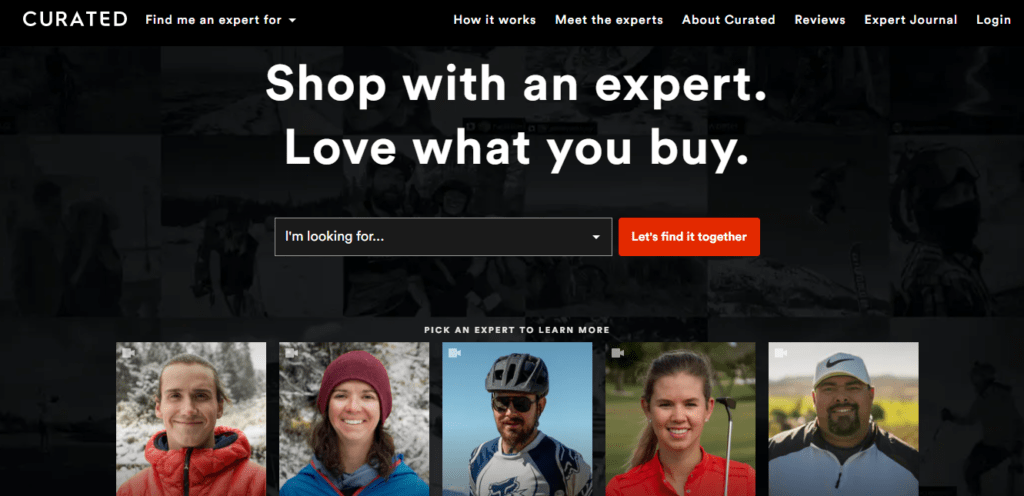 Source: Curated
WHY DOES THE MARKET MATTER?
The e-commerce market is projected to grow at a CAGR of 22.9% to reach a value of $16.2T by 2027, according to Meticulous Market Research.
The Covid-19 pandemic has instigated a change in buying patterns and bolstered a growing demand for online shopping.
Investment by most e-commerce brands have increased by more than 50% between 2019 and 2020.
Given Amazon's stronghold over the online retail market, retailers are doubling down on unique strengths like niche assortment and distinctive convenience.