From leveraging the uniqueness of their brand to tapping into the values of their customers, these companies have built durable business moats based on culture-related advantages.
Not all companies build strong competitive advantages — or business moats — based on structural factors like cost or network effects.
While these are powerful ways to keep customers around and fend off competitors, huge companies have been built off intangible factors like brand and tradition as well.
When a company has a sufficiently powerful brand — or a product so embedded in a culture by tradition, like Marmite in the UK —  it has pricing power because its customers buy based on something beyond price: They buy based on the signaling function of the purchase, and/or because of cultural forces beyond that individual's control.
Below, we look at what cultural moats are and how companies — from Patagonia to Starbucks to Marmite — have used them to strengthen their businesses.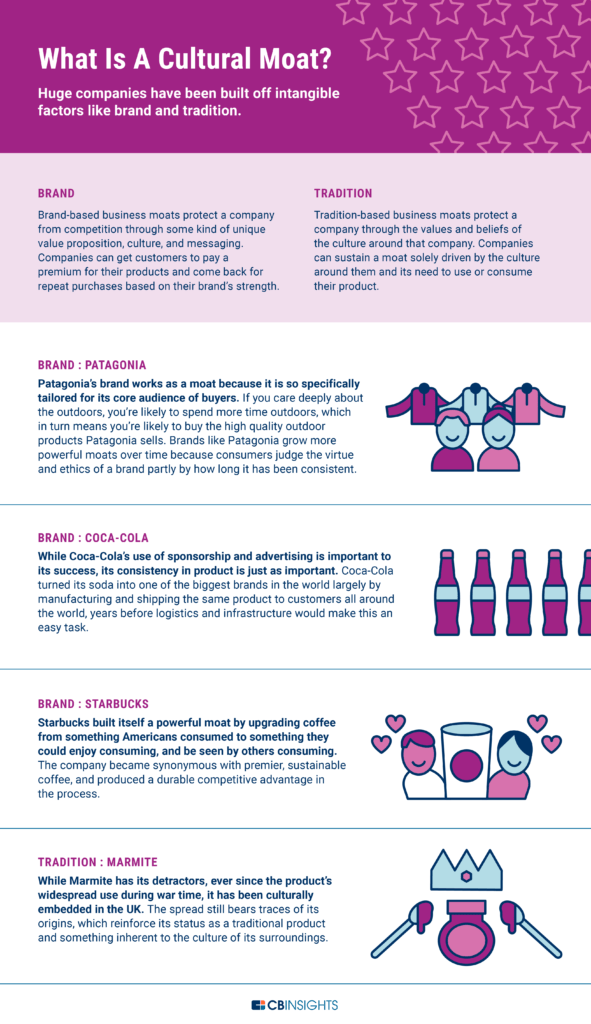 For more on business moats, check out CB Insights' report: 19 Business Moats That Helped Shape The World's Most Massive Companies.
If you aren't already a client, sign up for a free trial to learn more about our platform.