Sheila Bair on how a Fed-issued cryptocurrency could impact consumers and banks.
Is a new cryptocurrency underway?
Former chair of the Federal Deposit Insurance Corporation (FDIC) Sheila Bair spoke at length on cryptocurrencies and the prospect of a "Fedcoin" at the annual CB Insights Future of Fintech conference.
Though not probable in the near term, Bair believes that central bank-issued digital currencies (CBDC) could potentially be "a more efficient transmission tool for monetary policy … [pay] the interest directly to [consumers] as opposed to trying to do it through large banks where the transmission doesn't go down to the layer of the population that is making consumption decisions."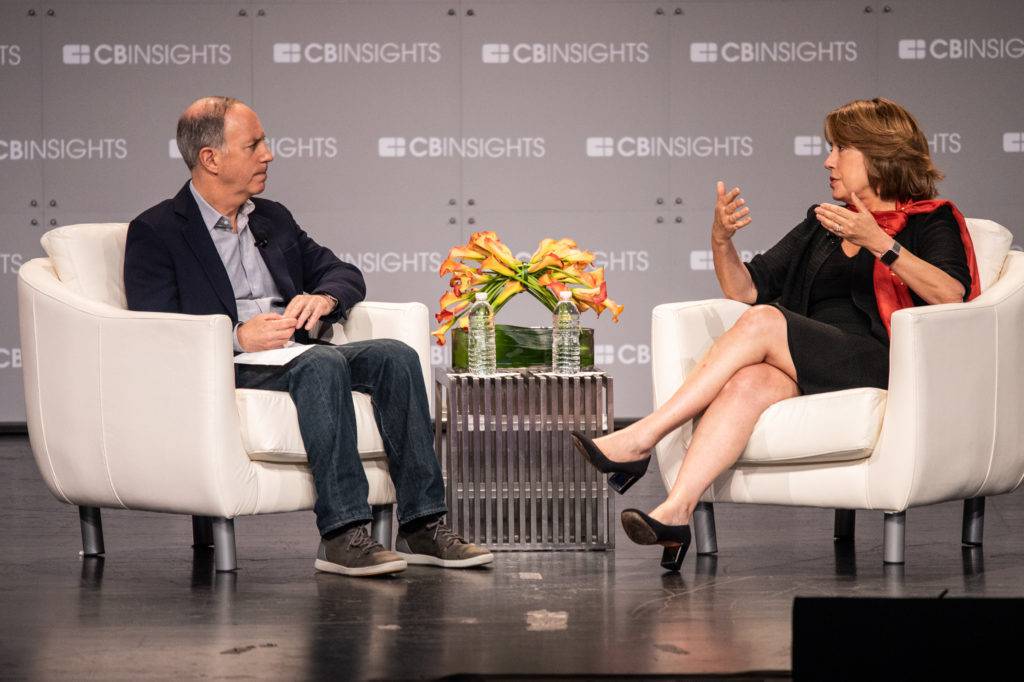 Though Bair sees major transitional issues, private sector innovation may force the Fed's hand towards creating a Fed-issued cryptocurrency.
Volatility is one transitional issue that startups may overcome by creating a stable, resilient cryptocurrency. Basis is one cryptocurrency attempting to build in stability by pegging its coin to the US dollar and a basket of goods, calling its technology an "algorithmic central bank."
Such a cryptocurrency, if widely adopted, could move large amounts of value out of the banking system and towards crypto, reducing the Fed's ability to implement monetary policy.
"Everybody hates bank account fees, the retailers hate interchange fees … and if there's a way to get around that, I think we could see a shift."
A CBDC would allow a direct link to consumers through which it could implement monetary policy.
Bair has commented on Fed-backed cryptocurrencies before. According to Bair, not only would a CBDC be a more efficient tool for implementing monetary policy, it could eliminate the problem of bank instability.
"The Fed can print its own money, by definition, it can always make good on its financial obligations."
If you aren't already a client, sign up for a free trial to learn more about our platform.