Gene-editing technology CRISPR has taken hold of the biotech world with its long list of potential applications, from curing sickle cell disease to engineering new agricultural crops. We look at who's investing in this technology and what areas are attracting the most interest.
Gene-editing technology CRISPR (Clustered Regularly Interspaced Palindromic Repeats) is evolving fast.
Known as nature's "molecular scissors," CRISPR can locate and edit a specific part of an organism's genome. Its versatility and affordable price tag have made it appealing in many industries, from healthcare to agriculture to industrial biotech.
Since 2013, news mentions of CRISPR have trended upwards, in part due to emerging research on the technology as well as rising investor & company interest.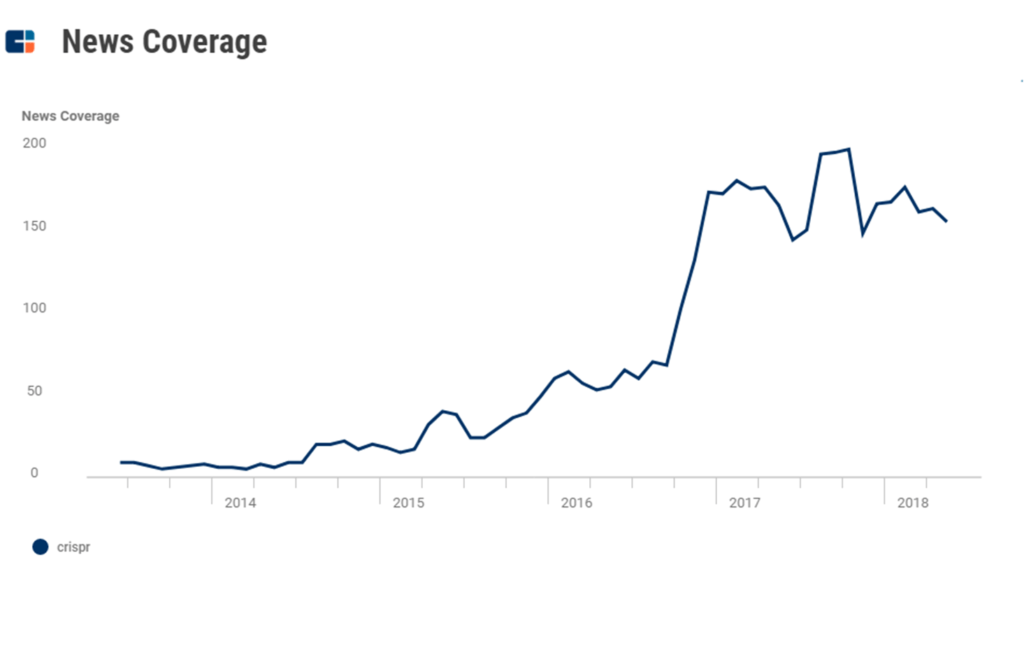 Using CB Insights data, we analyze which investors are placing bets on this nascent technology and the areas currently seeing the most activity.
(Read our complete explainer on CRISPR technology here.)
Big pharma doesn't plan on missing out