Gene-editing tool CRISPR is changing the ways we develop new medical treatments, power our vehicles, and even brew our beer. Here are the industries this cutting-edge technology could disrupt.
From treating diseases like HIV and sickle cell to designer babies and custom-made pets, CRISPR has the potential to affect nearly every area of our lives.
While still in the fairly early stages of development, the gene-editing tool's price tag and flexibility makes it widely accessible and applicable, allowing scientists to edit genes with unprecedented ease and precision. Essentially, researchers can use CRISPR (often in the form of CRISPR-Cas9) as a pair of "molecular scissors" to cut into and alter DNA.
While the most well-known applications of CRISPR are in the medical field, with the first human trials for CRISPR focused on cancer, the technology's applications are much further-reaching than just healthcare.
Below, we highlight 15 industries — from fertility to biofuel to food preservation to bioweapons — that could be fundamentally altered by CRISPR.
And for a more in-depth look at CRISPR technology itself, check out our primer: What is CRISPR?
Categories
---
Healthcare
Cancer therapeutics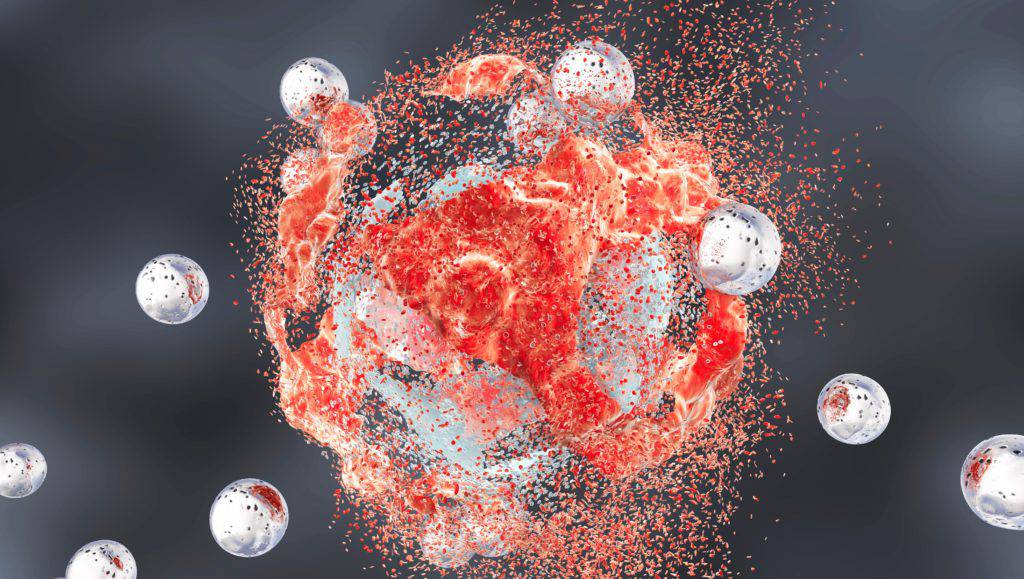 Cancer treatment is one of the most promising fields for CRISPR technology.
Interestingly, some of the first most important work done with CRISPR is on the research side of cancer treatment. Scientists can use CRISPR to replace a normal form of a gene with a faulty, cancer-causing version, creating a model that lets them better understand the effects of cancer and how to treat it.
Researchers are also experimenting with CRISPR to create new immunotherapies to combat cancer. Using CRISPR, scientists could genetically engineer immune cells, called T-cells, to find and kill cancer cells. Patients could be injected with these T-cells in order to fight off cancer, similar to the way white blood cells might attack a cold virus.
A number of players are working on this application. CRISPR Therapeutics has a cancer therapy pipeline, while genome editing company Editas Medicine is developing a drug in partnership with cancer therapeutics company Juno Therapeutics.
Notably, the first-ever human trials of CRISPR in China focused on treating a range of cancers. This year, the first human trials for CRISPR tech in the US were set to focus on sickle cell disease (though these trials by CRISPR Therapeutics are currently on hold — UPenn's cancer-related trials, set for this year, may take that spot first).
While CRISPR has the potential to help researchers fight cancer, two recent studies suggest uses of CRISPR may indirectly cause cancer as well. The studies find that cells altered by CRISPR-Cas9 can trigger cancer when edited in such a way that shuts down the tumor suppressing gene p53.
---
Genetic diseases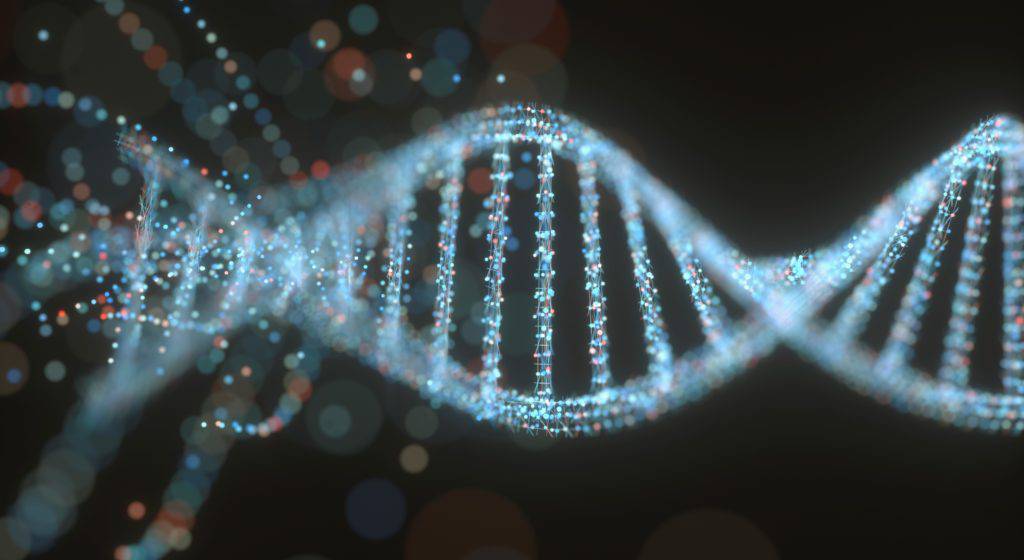 Genetic disease is another area that could see early applications for CRISPR.
For example, sickle cell disease is a disorder that causes red blood cells to become misshapen ("sickle" shaped) and break down. This causes infections, pain, and fatigue.
CRISPR Therapeutics is one company using CRISPR to treat sickle cell disease. The startup's methodology involves collecting stem cells from patients' blood, then using CRISPR to activate a genetic switch that turns cells healthy. The modified cells would then be infused back into the patients.
Researchers have already tested the gene-editing tool on human sickle cells in the lab, and are now working on getting the technique to clinical trials.
Down the road, this process of removing sick cells, treating them with CRISPR, and re-injecting healthy cells could be used to treat a host of genetic diseases. Some researchers speculate that CRISPR could even have applications in treating genetic blindness, cystic fibrosis, Huntington's disease, and more.
---
Infectious disease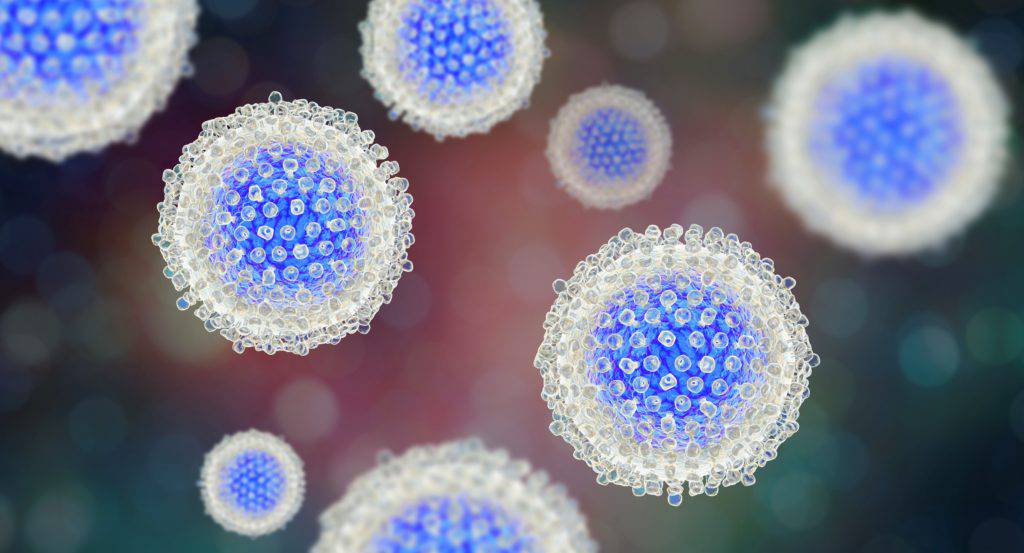 Gene-editing technology could also be leveraged to treat infectious diseases caused by bacteria, viruses, and parasites.
One area of focus for researchers has been the technology's applications in treating HIV, the virus that leads to AIDS.
In May 2017, a team of researchers from Temple University and the University of Pittsburgh showed that HIV-1 replication could be shut down using CRISPR-Cas9, eliminating the virus from infected animal cells. (HIV-1 causes 95% of HIV infections.)
One year later, scientists from Kobe University in Japan used CRISPR to successfully block HIV from spreading inside infected human cells. The team stopped production of the virus by using the gene-editing tool to remove two regulatory genes of HIV-1.
Their findings, published in Nature, noted, "Based on the rapid advances being achieved in CRISPR/Cas9 research, a HIV-1 functional cure may soon be within reach."
---
Fertility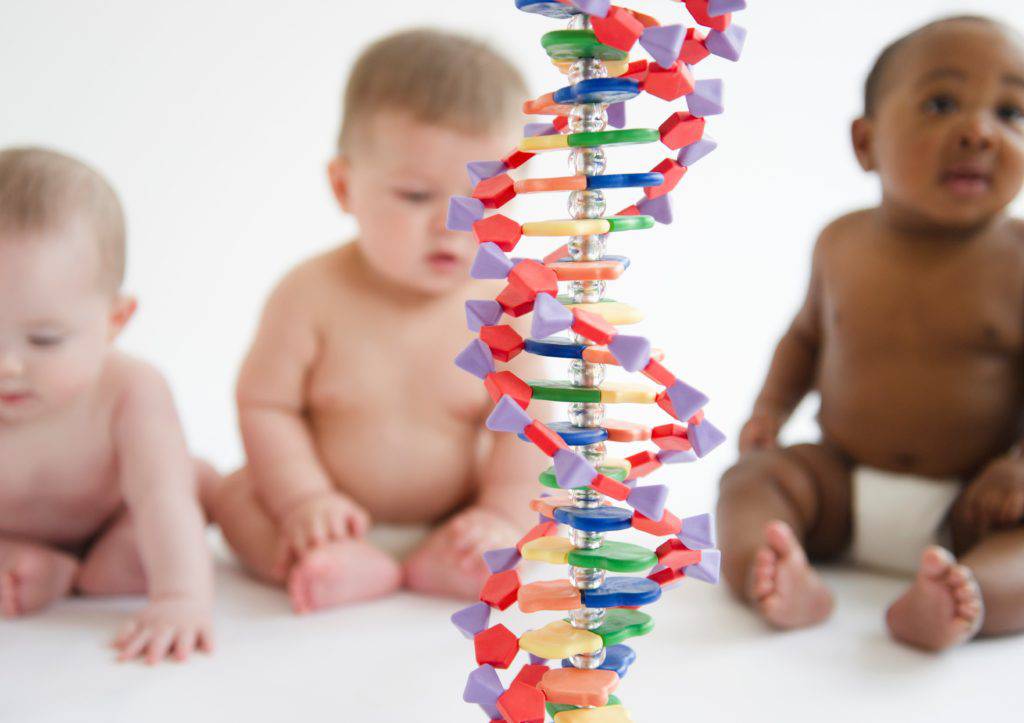 "Designer babies" are one of the most talked-about concepts when it comes to CRISPR technology. But the fertility applications of the technology, while still in the early stages of development, could be much wider-reaching than choosing a baby's eye color.
CRISPR could help people have healthier babies. In vitro gametogenesis (IVG) is a process that converts adult human cells — cells swabbed from the inside of the cheek — into artificial gametes (lab-made eggs or sperm). Modern CRISPR technology could make it relatively easy to repair or edit genes during the IVG process, eliminating diseases or even giving an embryo genetic advantages.
In the future, CRISPR also has the potential to prevent miscarriages. Recently, a team from the Francis Crick Institute used CRISPR to successfully stop a gene from producing a protein that causes embryos to collapse, a first of its kind for human embryos.
---
Organ transplantation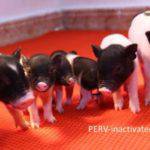 Source: Science 
Organ transplantation and donation is a complicated process, with more demand than supply and the ever-present threat of rejection after transplant. Every 10 minutes, someone is added to the national transplant list, and 20 people die each day waiting for a transplant, according to the United Network for Organ Sharing.
However, CRISPR could help to change this reality.
Xenotransplantation — the act of transplanting another animal's cells, tissues, or organs into a human recipient — could be one solution. Founded by CRISPR pioneers, eGenesis lab leverages advanced genome-editing tools to explore the possibilities of xenotransplantation.
Using CRISPR, researchers could hypothetically inject human stem cells inside a living animal, like a pig. The cells could grow inside the pig, and be directed by CRISPR/Cas9 to become a certain organ, like a heart, liver, pancreas, etc.
The technology has a long way to go for human patients, but xenotransplantation has been successfully tested in mice, using rat cells to grow rat pancreases within mice.
While the ability to grow and harvest organs within animals could certainly change the face of traditional healthcare, this application of CRISPR technology also has the potential to impact the black market.
The market for illegal human organs generates an estimated $840M — $1.7B annually, and accounts for an estimated 10% of transplanted organs, according to a 2017 report from Global Financial Integrity. If xenotransplantation allows organs to become more widely accessible, dangerous and illegal methods of obtaining organs could also be reduced.
---
Diagnostics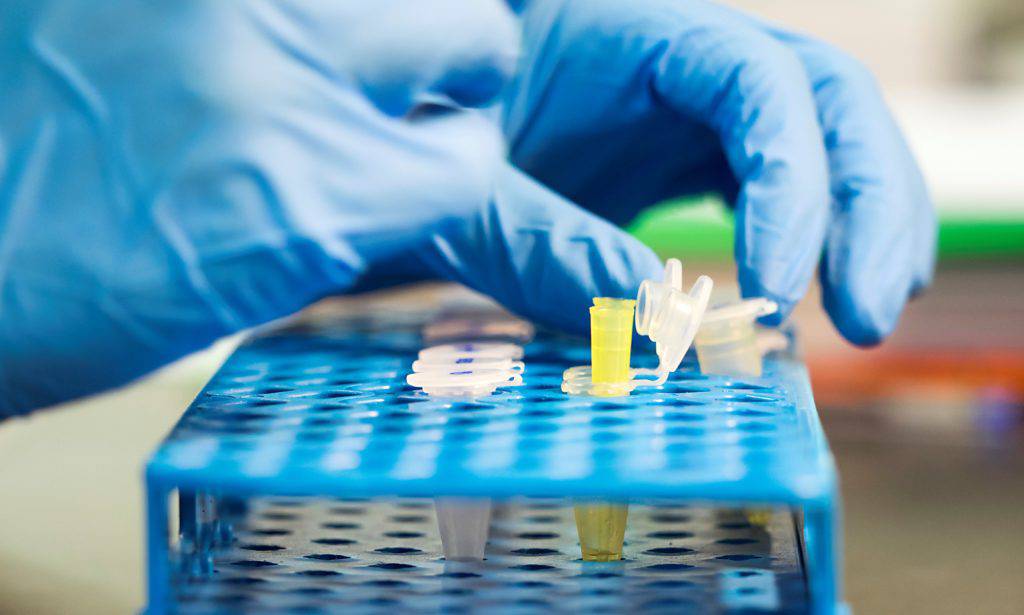 Current diagnostic methods are often slow, with lab tests that require patients to physically go to a medical site and results that take time to gather.
CRISPR pioneer Jennifer Doudna's Mammoth Biosciences, which markets itself as "the CRISPR-based platform for disease detection," envisions a different standard for diagnostic testing.
The company is leveraging CRISPR technology to create a paper-based diagnostic test, where a sample is applied to a detection card, resulting in a visible color change. Mammoth aims to make rapid, affordable, and easy-to-use disease detection methods for patients at the hospital, at their point-of-care, or even at home.
---
Animals & Agriculture
agriculture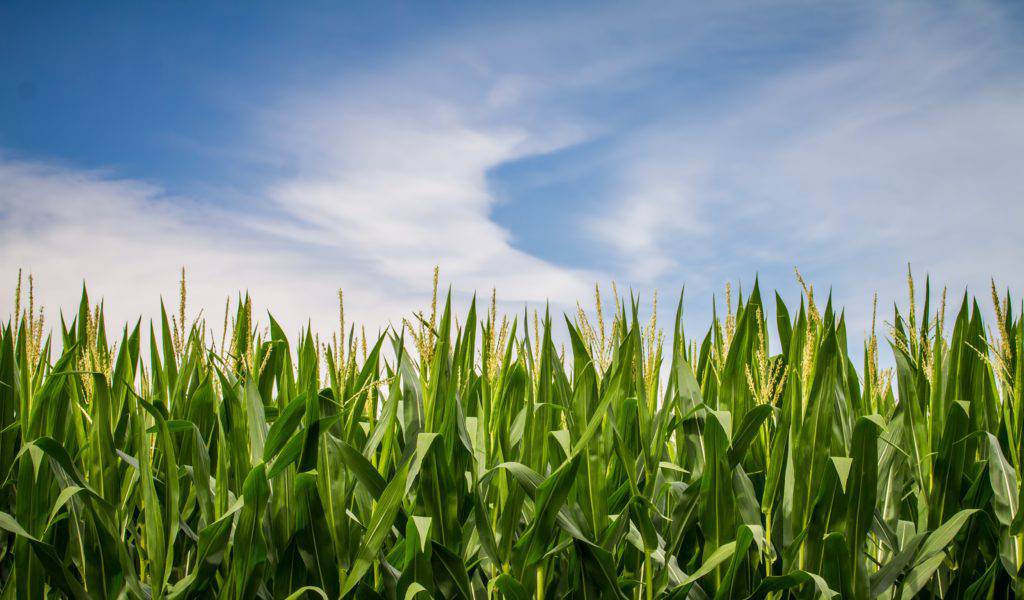 Manipulating crops to produce larger, tastier, or heartier products has long been a practice in the agriculture space. Now, CRISPR technology vastly expands the genetic toolbox farmers and researchers have to alter crops.
CRISPR can be used to create more resilient or nutritionally dense crops. For example, warmer global temperatures, dryer weather conditions, and fungal diseases are threatening cacao plants, particularly in West Africa (the source of over half the world's chocolate). To combat this problem, the Innovative Genomics Institute at UC Berkeley, in partnership with candy maker Mars, is applying CRISPR technology to create disease-resistant cacao.
In Ithaca, NY, the Boyce Thompson Institute has used CRISPR technology to edit tomato genes, creating "self-pruning" tomato plants that grow more fruits per shoot, or "jointless" tomatoes that fall from the vine with cleaner stem breaks.
As the climate, consumer tastes, and global food markets shift, CRISPR could become a necessary tool for farmers across the globe.
---
Food preservation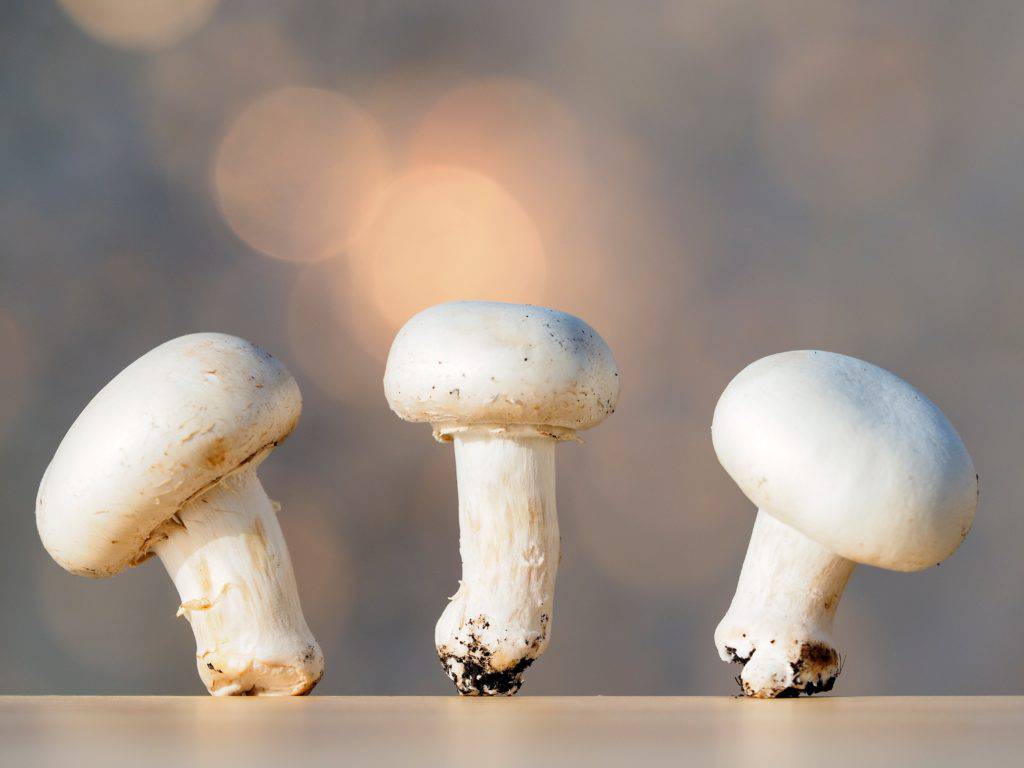 In a similar vein, CRISPR technology can also be used to more effectively preserve food after it is harvested. In 2014, scientists in China used CRISPR to create bread wheat that was resistant to powdery mildew. In April 2016, the white button mushroom became the first CRISPR-edited food to get approval from the US Department of Agriculture. The mushroom had been altered to resist browning.
In the future, CRISPR technology could come to replace traditional food preservatives, especially if proponents of the organic and clean eating movements deem gene-editing to ultimately be less invasive or toxic than other chemical preservatives.
In addition to affecting food preservative providers, CRISPR-altered food could also affect farmers and grocery stores, as inventory gains an increasingly long shelf life.
---
Breweries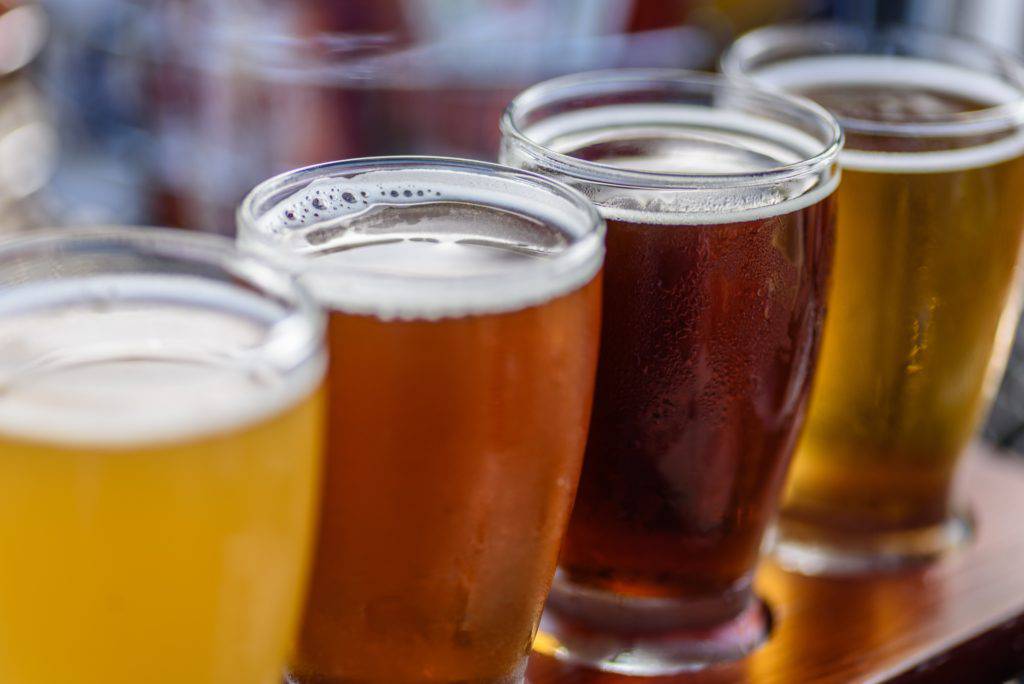 Biologists from UC Berkeley have developed a way to create hop-less beer. The biologists used CRISPR technology to engineer brewing yeast strains capable of making the hop flavor without actually using hops.
In addition to changing how beer is brewed, the scientists hope the discovery could be beneficial from a sustainability standpoint. The hops needed for a single pint of beer require some 50 pints of water; using genetically altered yeast to replace or supplement hops could cut back brewers' environmental impact.
In other CRISPR beer news, consumer bioengineering company The Odin sells a home kit that allows consumers to use CRISPR's DNA-altering technology to create fluorescent yeast for glowing beer.
---
Pets & veterinary services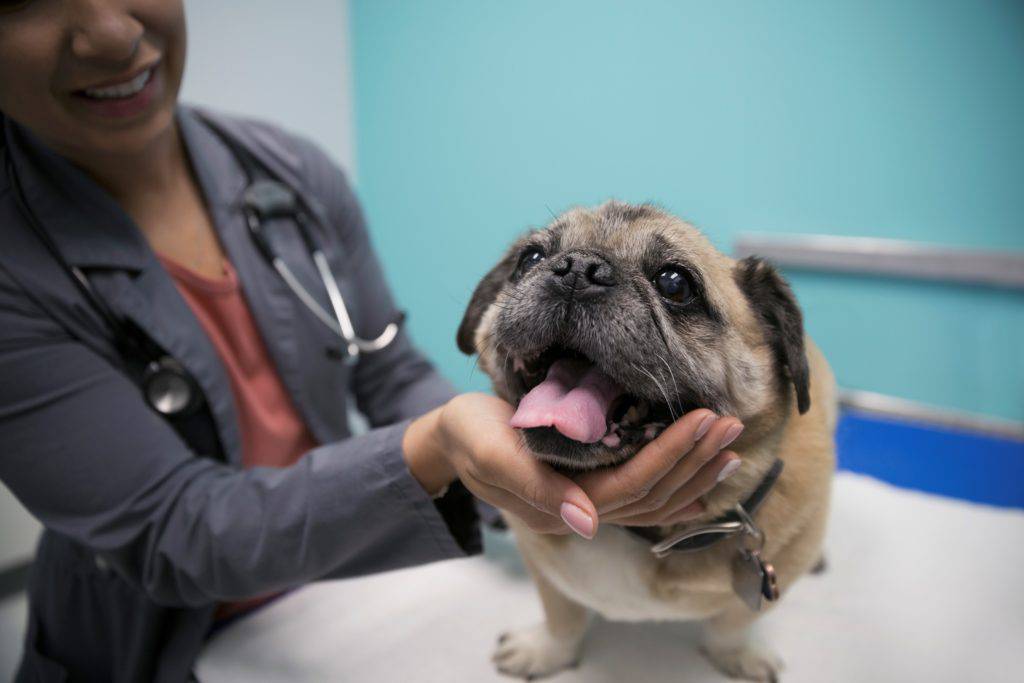 Could CRISPR be used to genetically tailor your next pet? That day might not be so far off.
The first CRISPR-edited dogs were reported in China in 2015. The dogs, two beagles named Hercules and Tiangou, were altered to have more muscle and greater running ability. In the same year, the Beijing Genome Institute used TALENs, another gene-editing method, to create gene-edited pet micropigs with customizable colors and patterns, though the project was eventually shut down.
While examples like super-strong dogs and color-customized pigs might seem more imaginative, more pressing applications of CRISPR might be in the veterinary realm.
Veterinary researchers are experimenting with CRISPR as a way to prevent the spread of swine disease, improve breeding, or even control animal populations by injecting CRISPR-edited genes that help destroy fertility within a few generations.
Pet breeders, veterinarians, and even pet owners will all likely grapple with the impacts of CRISPR.
---
Conservation & De-extinction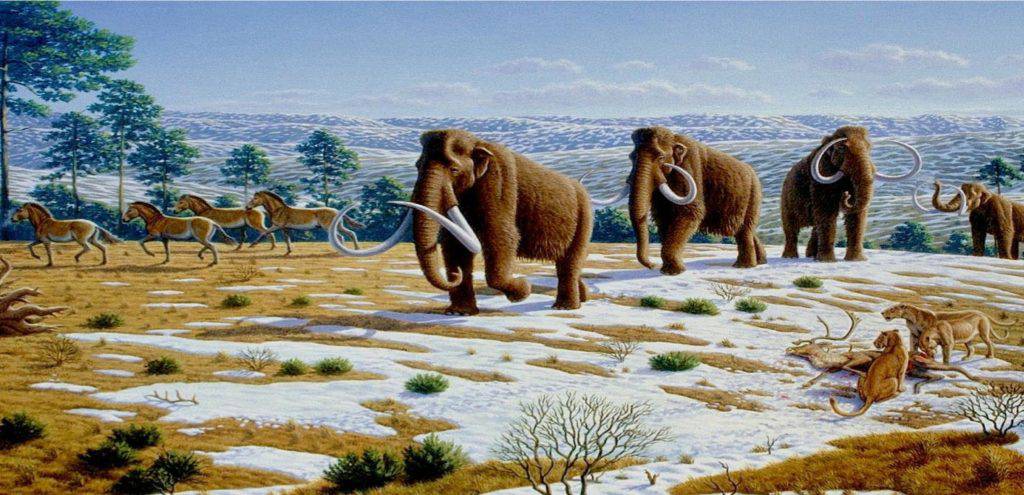 Some researchers see CRISPR as a way to reverse extinctions. For example, while the last woolly mammoths died out 3,600 years ago, scientists at Revive & Restore are using CRISPR to try to bring back mammoth hybrids.
The team aims to splice mammoth genes into an elephant embryo's genome to create a mammoth-elephant hybrid with all the features of a mammoth. They hope that revived mammoths could play a role in confronting climate change by reconverting arctic tundra to grasslands, and could also contribute to modern medical research and large mammal conservation.
According to Harvard scientists, mammoths could be brought back from extinction as early as 2019.
---
Biotech R&D
Drug discovery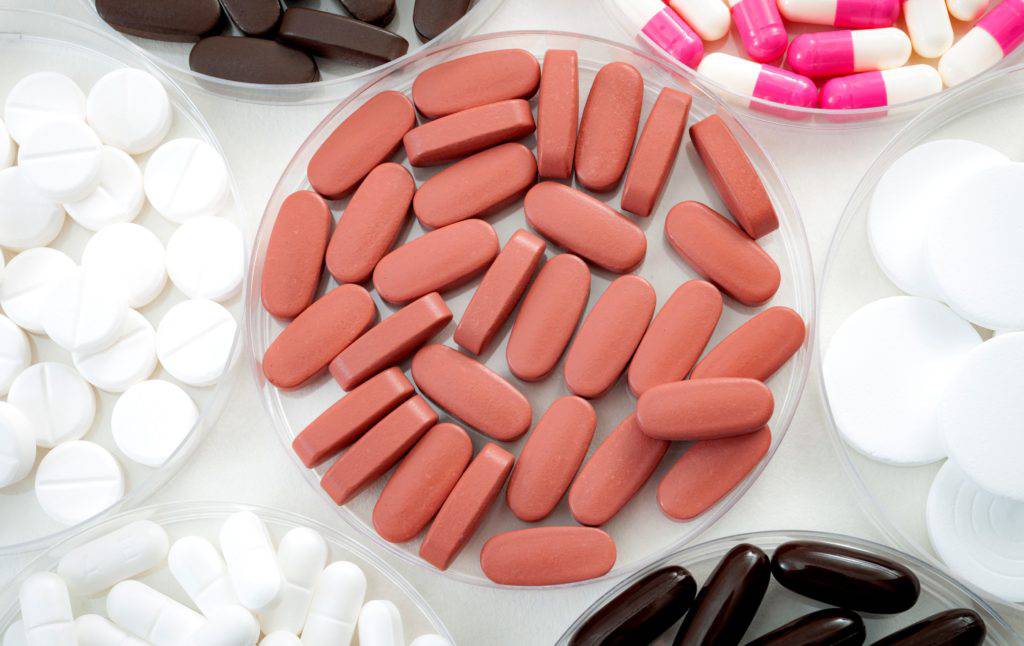 The current drug discovery process is long, expensive, and comes with a host of barriers, from difficulties finding appropriate candidates to heavy regulation and the need to ensure human subjects' safety.
However, CRISPR could help speed up this cumbersome process.
Researchers interested in drug discovery can use CRISPR to switch off (or "knockout") specific genes to learn what those genes do. This knockout screening can be used to identify genes that promote diseases, as well as to identify genes involved in drug resistance, in order to develop more effective treatments.
Moreover, creating "disease models" to test new drugs on has historically been a complex and expensive process. But CRISPR technology can allow researchers to create models of diseases quickly, cheaply, and precisely, and then test their drug offerings on those models in early pre-clinical stages.
For pharmaceutical companies, CRISPR could be a game-changer, allowing them to test and develop new therapies and get drugs to market in a fraction of the time and cost of current R&D.
---
 industrial biotech & new materials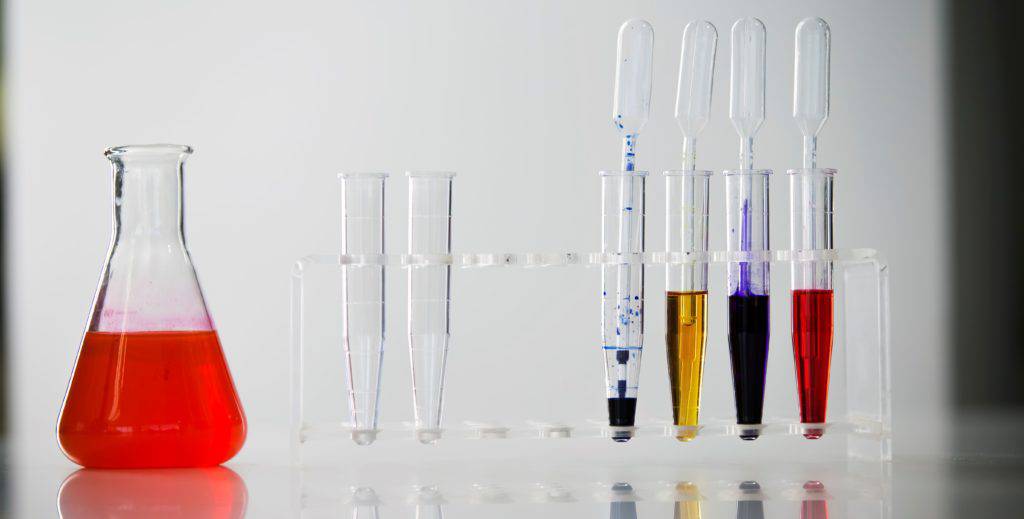 Beyond the numerous therapeutic applications of CRISPR technology, gene-editing tech can be used to create new materials in the industrial biotech space.
Jennifer Doudna-founded startup Caribou Biosciences was initially founded to focus on non-therapeutic applications of CRISPR (though it does now have a therapeutics arm), including agricultural biotech, biological research, and industrial biotech.
Within industrial biotech, the startup promises CRISPR-based tools to improve the industrial fermentation process that is critical for the production of chemicals and enzymes. The startup also focuses on using CRISPR to manipulate microbes in order to produce new chemicals.
Potential new bio-based materials include fragrances, flavors, and industrial cleaning products — giving CRISPR the potential to transform not only high-tech hospitals, but the products in the average consumers' bathroom mirror.
---
Energy
Biofuel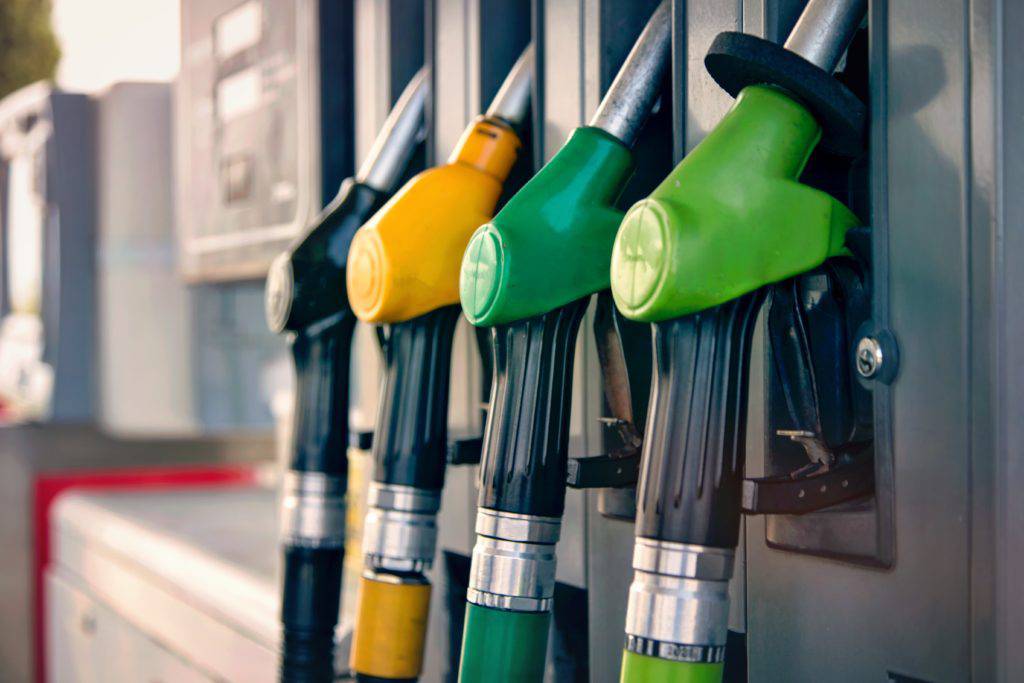 In June 2017, scientists at Synthetic Genomics and ExxonMobil created an oil-rich strain of algae that could be turned into fuel.
The researchers used techniques including CRISPR-Cas9 to identify and "turn off" proteins in the algae that regulated fat production. As a result, they were able to make the algae produce twice as much fat as it would in the wild, without significantly slowing its growth. The fat in turn could be made into biofuel.
The group's long-term goal is to create "sustainable, renewable biofuel that can be cost-competitive with pumping oil out of the ground," and researchers are currently working to scale their algae-fuel effort.
As the oil & gas industries evolve, and clean energy gains traction, biofuel could become a key use case for CRISPR technology down the road.
---
National Security
Bioweapons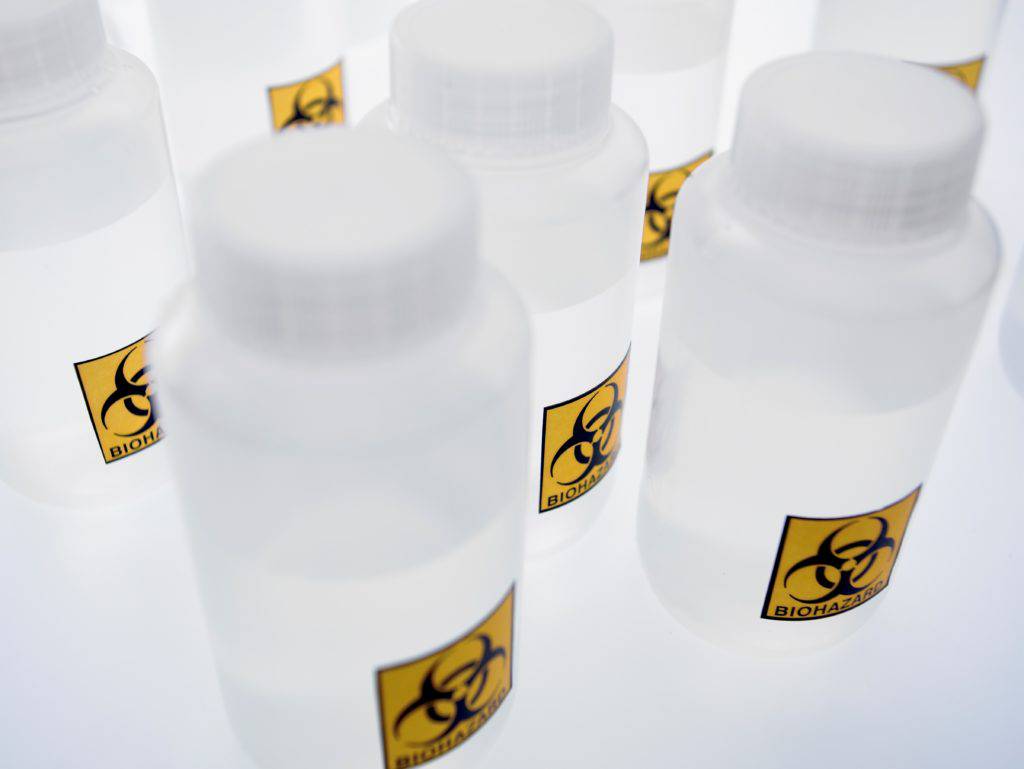 In addition to all the beneficial applications of CRISPR, the technology can also certainly be wielded for harm. In fact, top US intelligence officials take this threat so seriously that in February 2016, former US Director of National Intelligence James Clapper added gene-editing to the list of threats posed by "weapons of mass destruction and proliferation."
Clapper noted that research in genome editing could lead to the creation of potentially harmful biological agents or products. Others have speculated that CRISPR technology could be used to develop virus-carrying mosquitoes, plagues to wipe out key crops, or dangerous pathogens.
Moreover, a recent report from the National Academy of Sciences suggests that finding effective countermeasures against such threats would be very difficult. As CRISPR technology develops, its uses both as a weapon and a defense tool are sure to expand.
If you aren't already a client, sign up for a free trial to learn more about our platform.