In food categories traditionally considered unhealthy, brands are using new strategies to attract wellness-focused consumers.
Two major news items have came out of the world of wellness this month:
Hershey announced a $420M acquisition of Pirate Brands, the maker of Pirate's Booty. Pirate's Booty acts as a healthier alternative to PepsiCo's Cheetos. Pirate's cheese puffs are baked, rather than fried, and free of gluten and artificial flavors (though we note its calorie counts are similar to Cheetos). Hershey will operate Pirate Brands under Amplify Snack Brands, the healthy snacking business it acquired in Dec'17 for $1.6B.
Bloomberg revealed that Coca-Cola is in "serious talks" to develop CBD-infused beverages. CBD, the non-psychoactive element of cannabis, doesn't get users high and may offer physical and mental health benefits. A Coca-Cola spokesperson said the company views CBD in the context of "functional wellness beverages around the world."
Here, we see continuing efforts by Hershey's and Coca-Cola to shed their unhealthy pasts and emerge fresh and millennial-friendly.
It's a common food industry goal in 2018.
This two deals highlight two main strategies that brands in traditionally unhealthy categories (soda, chocolate, ice cream, pizza, and more) can use.
The guilt reduction economy
Unhealthy foods face a big challenge: we feel guilty about eating them.
In our view, companies' efforts to alleviate that guilt fall under two main themes:
1) making foods healthier
2) reframing foods as experiences
Hershey's following the former path, which can involve reducing sugar, adding protein, integrating probiotics, and otherwise reinventing recipes.
Coca-Cola's following the latter. By adding CBD, soda becomes a relaxation or pain management tool rather than simply a treat — the calories, fat, and sugar become part of a larger purpose.
They're excusable — perhaps even productive.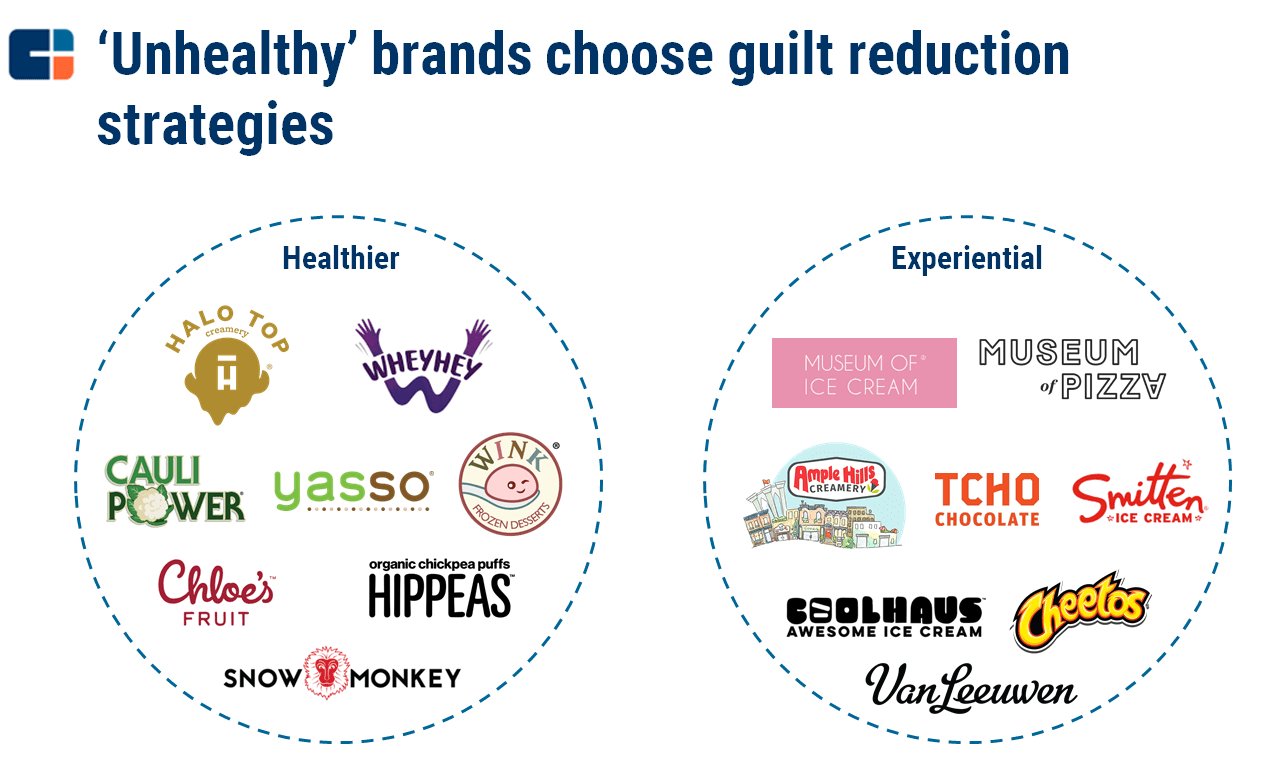 Companies are using a range of tools to help foods' experiences outweigh their health risks. Candy startup Sugarfina, for example, ties its products to specific occasions like weddings and baby showers, focuses on photogenic packaging and retail stores, and co-brands with alcohol companies, framing its candies as cocktail party favors.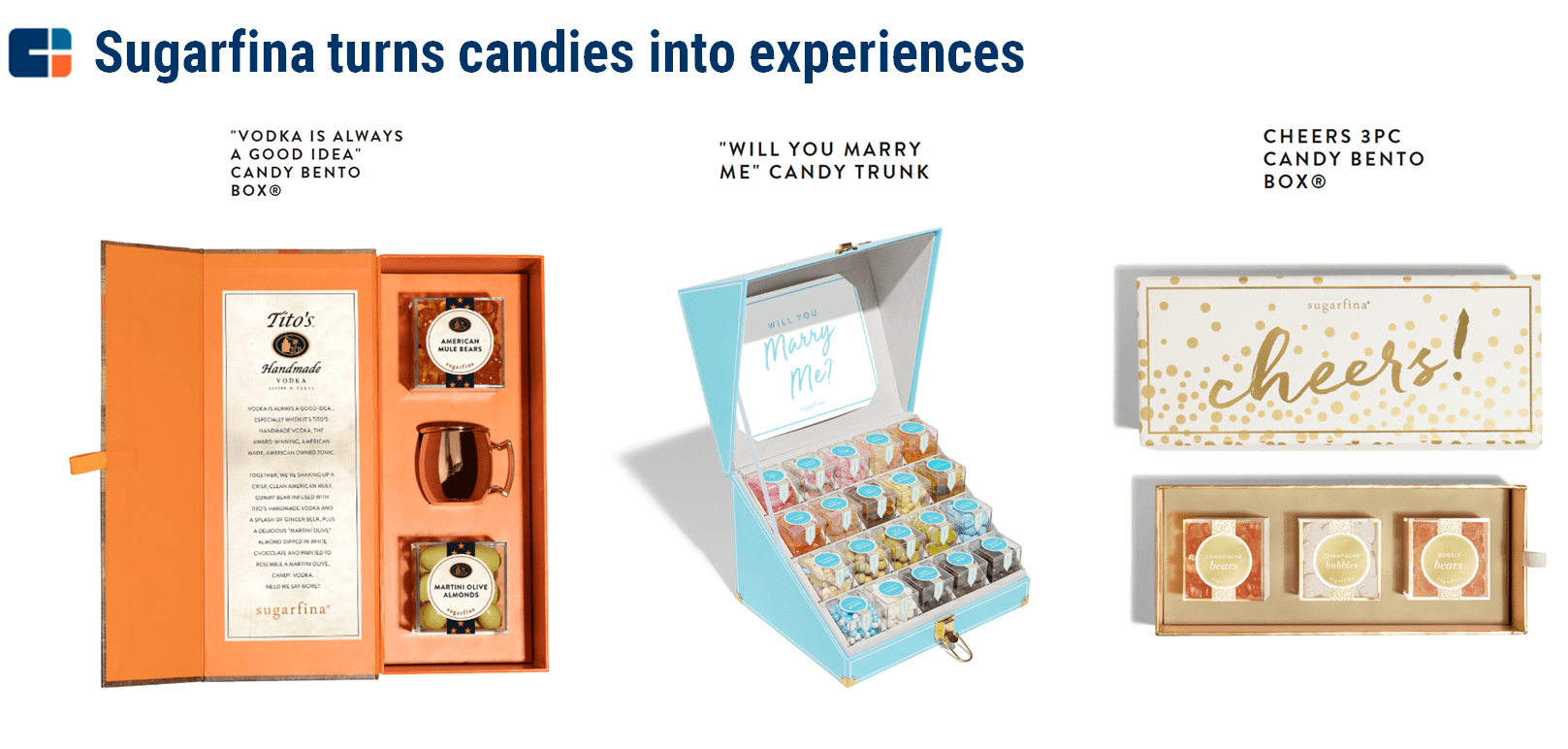 Premium ice cream startup Coolhaus offers wild flavors like avocado sea salt, focuses on co-branded event marketing, and operates roving ice cream trucks.
Cheetos opened a pop-up restaurant.
Meanwhile, new marketing initiatives like the Museum of Ice Cream and Museum of Pizza are betting that people will eat anything if it's Instagram-able enough.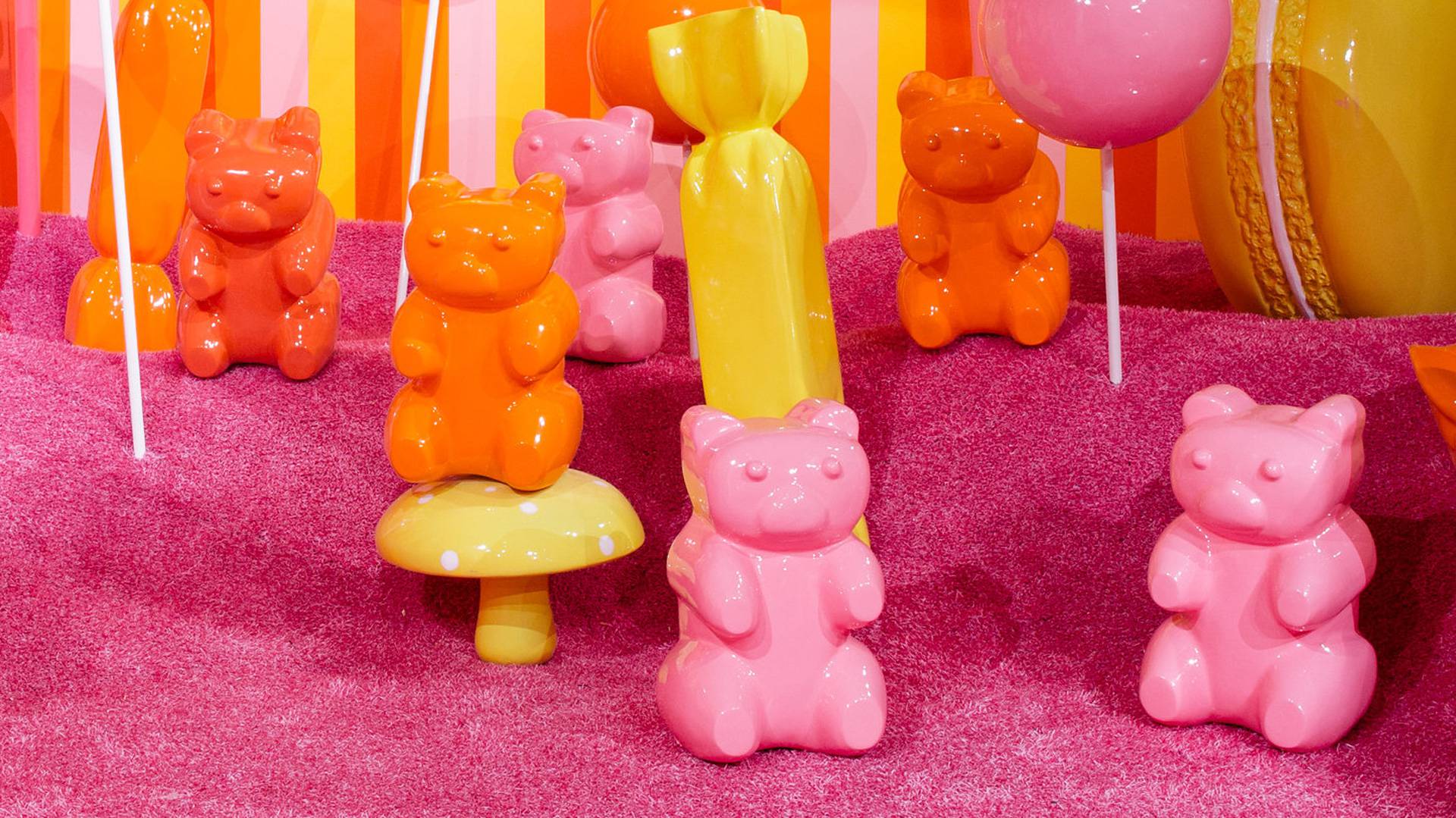 There's plenty of room for both strategies — making products healthier, or reframing them as experiences. But, as people get more health-conscious, brands need to give them better reasons to indulge.
This content first appeared in our CPG Insights newsletter. Sign up here to get a weekly rundown on the top news & perspectives in CPG.
If you aren't already a client, sign up for a free trial to learn more about our platform.