Consumers are seeking more transparency when it comes to their personal care products. We dig into some of the most common ingredient labels across cosmetics.
Natural brands are exploding across the CPG space.
The personal care segment, in particular, is seeing brands across skincare, haircare, feminine care, and more emphasizing sustainability and an overall "better-for-you" ethos.
But brands are getting into trouble for advertising products as "natural" when, in fact, they may not be.
Such "greenwashing" across the personal care segment is causing an increased demand for ingredient transparency by consumers.
get the free beauty trends report
Find out the 14 trends changing the face of the beauty industry, from "waterless" beauty to virtual try-ons.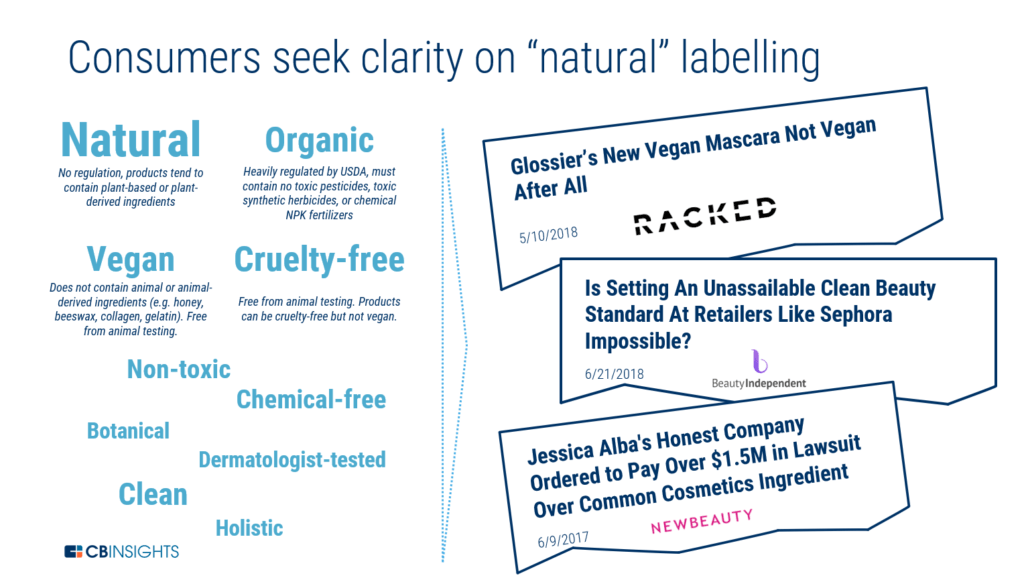 From natural to clean to gluten-free, we're seeing a new crop of labels emerge across cosmetics. We dive into some of the most commonly used terms across US-based personal care products and the road ahead for ingredients transparency.