Corti plans to use the funds to expand into primary care in the US. Here are the top-line bullets you need to know.
Corti, an AI-powered patient consultation platform, has raised $27.2M in a Series A round. The round drew participation from Vækstfonden, byFounders, and IDInvest Partners, among others.
How's the company performing?
Denmark-based Corti's AI-powered speech recognition technology analyzes patient consultations in real time to provide best practice recommendations and optimal treatment plans.
The company was established to provide support on emergency cardiac arrest calls and to manage cases related to Covid-19. It has branched out across other areas of healthcare.
Corti analyses around 250,000 low-acuity consultations every month.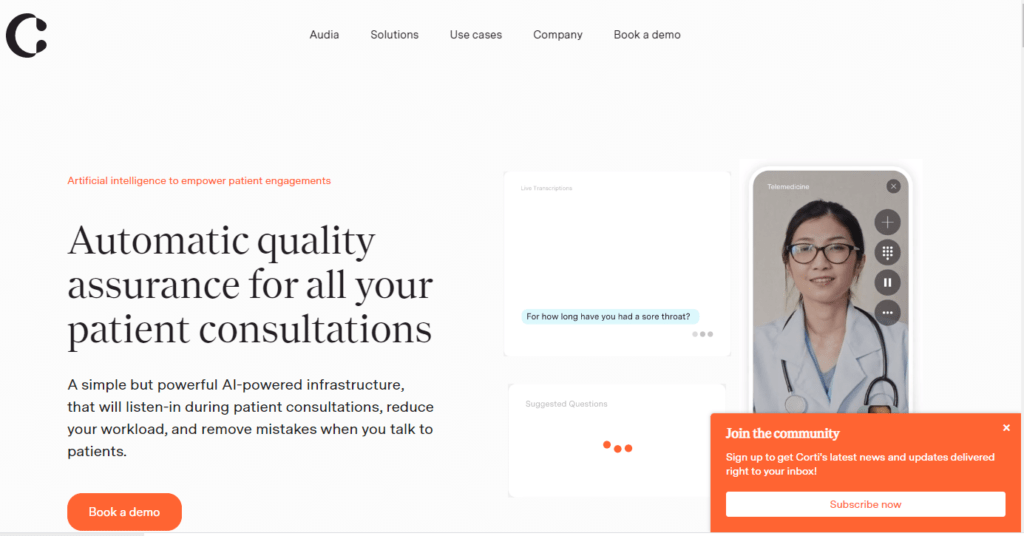 Source: Corti
Why does the market matter?
The global NLP in the healthcare and life sciences market is projected to grow at a CAGR of 19% and reach a value of $4.3B by 2026, according to Markets and Markets.
In Q2'21, global healthcare funding surpassed $34.7B across nearly 1.6K deals. The acceleration of digital transformation initiatives was a major contributor, with digital health startups accounting for 40% of both the deals and funding raised in the quarter ($14.1B across 628 deals).
The impact of Covid-19 on the virtual care landscape alongside a focus on reducing healthcare spending, adopting predictive analytics, and instituting practices that lower risk and save time has led to industry growth.