Major telecom cos and smartphone manufacturers have started carving out their own place within the 5G gold rush.
Fifth-generation wireless technology — commonly known as 5G — is among the most hotly anticipated technological advancements on the horizon.
Boasting significantly faster data transfer rates, 5G promises to transform virtually every aspect of the mobile internet. Unprecedented download speeds could enable the proliferation of emerging technologies like augmented reality, the internet of things, connected vehicles, and more.
Get the entire What is 5g? report
Download the free report to understand what 5G is, the industries it's disrupting, and the drivers paving the way for its implementation.
Demand for 5G is expected to be intense and dozens of corporations are seizing the opportunity. Companies vying to take a 5G lead range from network provider Verizon to device maker Samsung to chipset maker Qualcomm, among many others.
And before widespread 5G network connectivity is possible, telecommunications companies will have to invest in significant network upgrades, including installing equipment for new spectrum bandwidths, laying fiber optics cables, and the development of cellular transmission technology.
We identified 20 corporations with big ambitions for a 5G world.
This following list focuses on larger corporate players in the space and is not intended to be exhaustive of corporations working on 5G technology.
1. Qualcomm is building 5G tech for smartphones
Few companies are poised to dominate the 5G landscape like Qualcomm.
Qualcomm owns roughly 15% of the world's 5G technology patents, according to Forbes, and the company is one of the largest smartphone chipset makers in the world, with a market share of approximately 42% in 2017. Qualcomm's 3G and 4G network tech account for around 75% of Qualcomm's profits, according to Riskhedge, putting the chip maker in a strong position to secure significant market share in 5G networking technologies.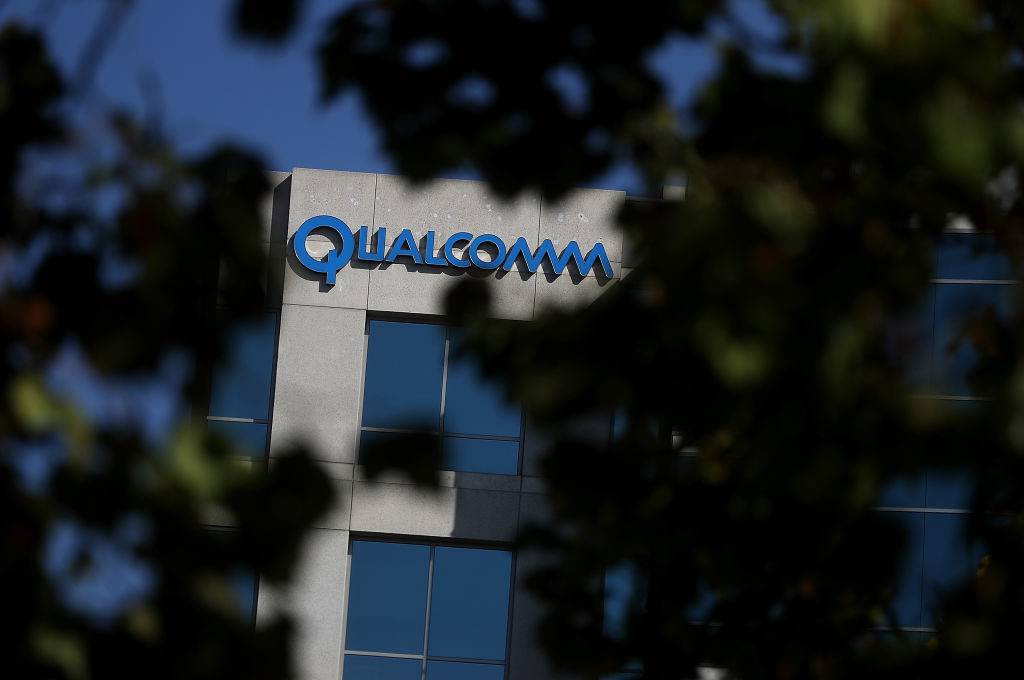 As of October 2018, Qualcomm was the only manufacturer making 5G modems and antennas in the United States. The company's Snapdragon 855 chipset, which was announced in December 2018, already appears to be the industry standard for smartphone 5G tech.
This could prove immensely lucrative for Qualcomm, which reportedly levies licensing fees of up to 5% of the price of each Qualcomm-powered 5G device sold. In 2017, Qualcomm earned more than $6.4B solely from its licensing business, and this figure is set to rise as Qualcomm's chips and processors become even more ubiquitous alongside 5G becoming more common.
Qualcomm settled its ongoing legal battle with Apple over royalty payments in April 2019, with a supply agreement for 5G chipsets being announced alongside the settlement. Partly in a nod to the lucrative opportunities which 5G offers, Qualcomm shares rose by more than 23% shortly after the announcement.
---
2. AT&T plans ambitious network coverage
AT&T has invested significant sums into developing robust 5G networks in certain parts of the US. The company has spent more than $700M since 2015 in Kentucky alone, an investment that means St. Louis will be among the first 12 cities in the country covered by AT&T's 5G networks. These investments include more than 1,100 wireless network upgrades across the Bluegrass State, and the construction of 15 new cellular sites and 8 new Distributed Antenna Systems statewide.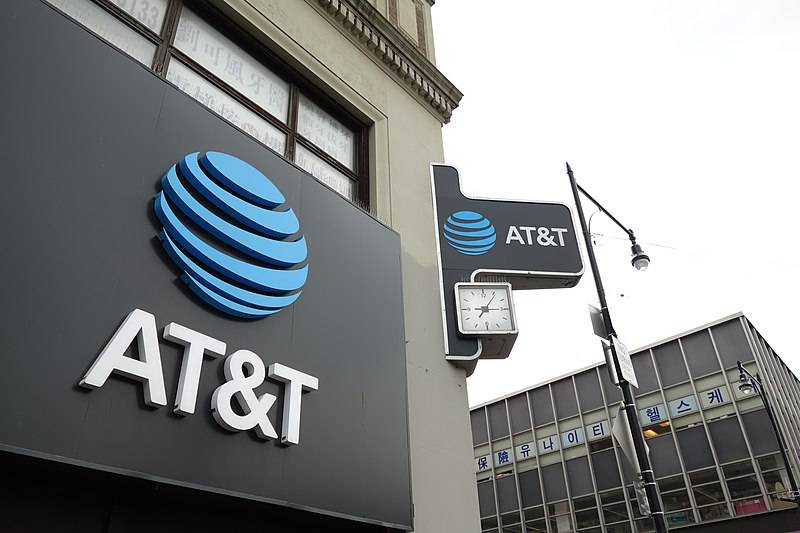 The company claims that, when ready in 2020, its 5G networks will cover more than 200M consumers in the United States — more than 60% of the population. Despite significant potential profits in the consumer market, AT&T has indicated that it expects the majority of revenue growth derived from its 5G technologies will come from the enterprise sector.
AT&T also made headlines in early 2019 when it emerged that the carrier was planning to replace the LTE status icon on certain devices with a "5GE" icon — a standard AT&T described as "5G Evolution." AT&T's 5GE network is really an extension of its current generation 4G LTE network, different to the investments described above, and does not offer what many would consider to be true 5G. 
Read more: AT&T, Tech Republic, The Verge, VentureBeat
---
3. Samsung pushing premium 5G devices
With more than 2B Galaxy devices sold worldwide and a market capitalization in 2018 of $326B, Samsung is one of the biggest smartphones players in the world and has a significant interest in 5G.
In August 2018, Samsung announced it planned to invest approximately $22B in 5G and AI technologies over the course of the next three years. The South Korean multinational has stated that it aims to secure a 20% share of the 5G market by 2020.
In terms of hardware, Samsung's folding smartphone, the Galaxy Fold, will be 5G-enabled, and will retail for almost $2,000. The device will reportedly boast network speeds approximately 10 times faster than current-generation devices.
However, anticipation about the Galaxy Fold was overshadowed by reports in April 2019 that Samsung's new device was exhibiting problems connected with broken screens. Samsung has since delayed the release. 
Read more: Business Insider, CNBC, Reuters, The Verge
---
4. Nokia targets 5G infrastructure
Finnish telecommunications multinational Nokia has invested heavily in 5G initiatives during the past several years. In 2018, Nokia entered into an agreement with T-Mobile to provide the mobile carrier with 5G network infrastructure in a deal worth $3.5B — the largest 5G deal in the world at the time.
In addition to its deal with T-Mobile, Nokia has over 20 contracts with various other telecommunications providers across the globe, including AT&T, Vodafone, and Optus.
Nokia is also engaged in approximately 100 individual trials of 5G technology worldwide, including operational efficiency tests in South Korea and the launch of a 5G-based home internet service in Australia.
Read more: Nokia, Reuters, TechRadar
---
5. Verizon expanding 5G across US
Verizon, one of the largest telecommunications providers in the world, began conducting field trials of 5G technology back in 2016, and has promised to roll out 5G across 30 major US cities by the end of 2019.

In addition to its plans to offer 5G in major metropolitan areas, Verizon will be the first American carrier to offer Samsung's 5G-enabled Galaxy S10 smartphone. In recent tests conducted by South Korean mobile carrier SK Telecom, the 5G-enabled Galaxy S10 reached data transfer speeds of up to 2.7 Gbps by combining 4G and 5G signals — an 80% increase in transfer speed over 5G alone.
Read more: Channel Partners Online, VentureBeat, The Verge
---
6. Xiaomi plans mid-range device for US, India
While 5G promises never-before-seen speeds and significant reductions in network latency, it is also likely to drive up costs of 5G-enabled hardware, particularly in the smartphone market.
Chinese manufacturer Xiaomi hopes to appeal to a broader market by constraining the cost of its forthcoming 5G smartphone, the Mi Mix 3 5G. The device is expected to retail for approximately $680, making it considerably less expensive than many 5G devices scheduled for release throughout 2019.
In terms of how Xiaomi might compete on the global stage, the company is in a potentially strong position. Xiaomi has fared better politically than fellow Chinese phone makers Huawei and ZTE, giving it an advantage as it seeks to penetrate the American market. In addition, Xiaomi has made inroads in to the Indian market, and is growing steadily in Europe.
Read more: TechCrunch
---
7. T-Mobile opting for low-band spectrum 5G
Like many other telecommunication cos in the US, T-Mobile is developing a range of 5G initiatives that will roll out in 2019. Similarly to AT&T and Verizon, T-Mobile's 5G service will initially be limited to 30 cities across the US.
T-Mobile has opted to pursue low-band spectrum 5G instead of the "mmWave" technologies currently being developed by AT&T and Verizon. T-Mobile's low-band approach would sacrifice some bandwidth in favor of greater signal range.
In addition to its considerable investments in 5G initiatives in the US, T-Mobile was also among the first telecommunications company to be awarded licenses to develop 5G technologies in Austria.
Read more: LifeWire, PCMag, Reuters
---
8. Huawei poised to dominate the Chinese market
As the world's largest supplier of telecommunications technology and the world's second-largest smartphone manufacturer, Chinese hardware company Huawei is in an enviable position when it comes to 5G. At present, no American telecommunications companies currently manufacture the kind of wireless technologies Huawei produces that are vital to 5G devices.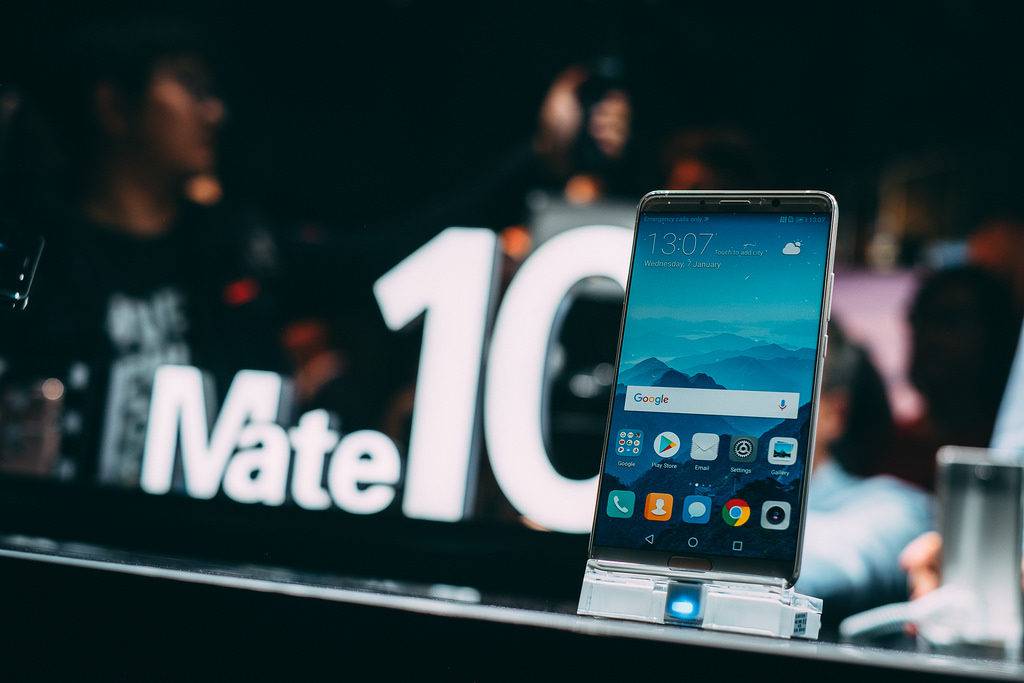 However, Huawei's strong 5G market position was put under pressure when the US banned the use of Huawei and ZTE hardware in government projects due to the company's alleged proximity with the Chinese government's cybersecurity and intelligence-gathering operations.
Despite the company's political troubles in the US, Huawei is making significant progress on a number of 5G initiatives elsewhere around the world. The Chinese 5G market — which some expect to be the largest 5G market in the world by 2025 — represents an incredible opportunity for Huawei. The company has reportedly spent more than $600M on 5G projects since 2013, and plans to launch its own 5G smartphone, the Huawei Mate X, in summer 2019 for a price of around $2,600.
In addition to intense demand for 5G technology across China, the country has also secured vital mineral extraction contracts across Africa and Latin America that will feed into China's technology manufacturing sector — a situation that may see China emerge as the world's most influential player in the 5G market.
Read more: The Verge, The Wall Street Journal, The Washington Post, Wired
---
9. Honor plans to build 5G devices
Established in 2013, Honor is a subsidiary brand of Huawei. While Honor will undoubtedly benefit from Huawei's proprietary technologies and significant spending power, Honor has ambitions of its own, including plans to build a 5G smartphone.
During the first two quarters of 2017, Honor shipped approximately 26M handsets in China, making it one of the biggest smartphone brands in southeast Asia. Honor hopes that its upcoming 5G smartphone will help the brand grow, though specific details on the device remain scant.
Read more: Android Authority, South China Morning Post
---
10. Sony bides time on 5G while scaling down smartphone division
Unlike many other companies, Japanese electronics conglomerate Sony is in no hurry to bring a 5G-enabled device to market, despite displaying a prototype 5G phone at the 2019 Mobile World Conference.
The company has stated that it will wait for broader rollouts of 5G networks before releasing a 5G smartphone. While such caution may make sense for the Japanese manufacturer, with sales of its Android devices struggling to meet investor expectations in recent years, it may also put Sony in a vulnerable position.
Nikkei Asian Review reported that Sony is strategically pulling back from the smartphone market, with the company rumored to be cutting the workforce of its smartphone division by as much as 50%, or roughly 2,000 full-time positions, due to intensifying competition and poor sales.
Despite the company's reluctance to enter the 5G device arms race, Sony is still well-placed to benefit from 5G when the technology becomes commonplace. The company has several media streaming services boasting a catalog of thousands of movies, TV shows, music, and games, all of which could benefit from the increased data transfer capabilities of 5G networks.
Read more: Nikkei Asian Review
Get the entire What is 5g? report
Download the free report to understand what 5G is, the industries it's disrupting, and the drivers paving the way for its implementation.
---
11. OnePlus plans affordable 5G devices
Chinese smartphone manufacturer OnePlus has become one of the most popular Asian consumer electronics brands thanks in part to the company's range of affordable mid-range devices. OnePlus hopes to be among the first smartphone manufacturers in the world to release a 5G handset in 2019, debuting a prototype 5G device at the Mobile World Congress 2019 in Barcelona.
The company stated that the device would be available in the UK and Finland via British carrier EE and Finnish carrier Elisa in Q2'19. 
Read more: Tech Advisor, The Telegraph
---
12. OPPO developing tech for the Indian market
Chinese manufacturer OPPO ranked 5th in smartphone sales worldwide in Q4'18, according to International Data Corporation. The company's plans for 5G are ambitious, but unlike other Chinese hardware companies, OPPO's strategy for the emerging 5G market focuses not on China, but India.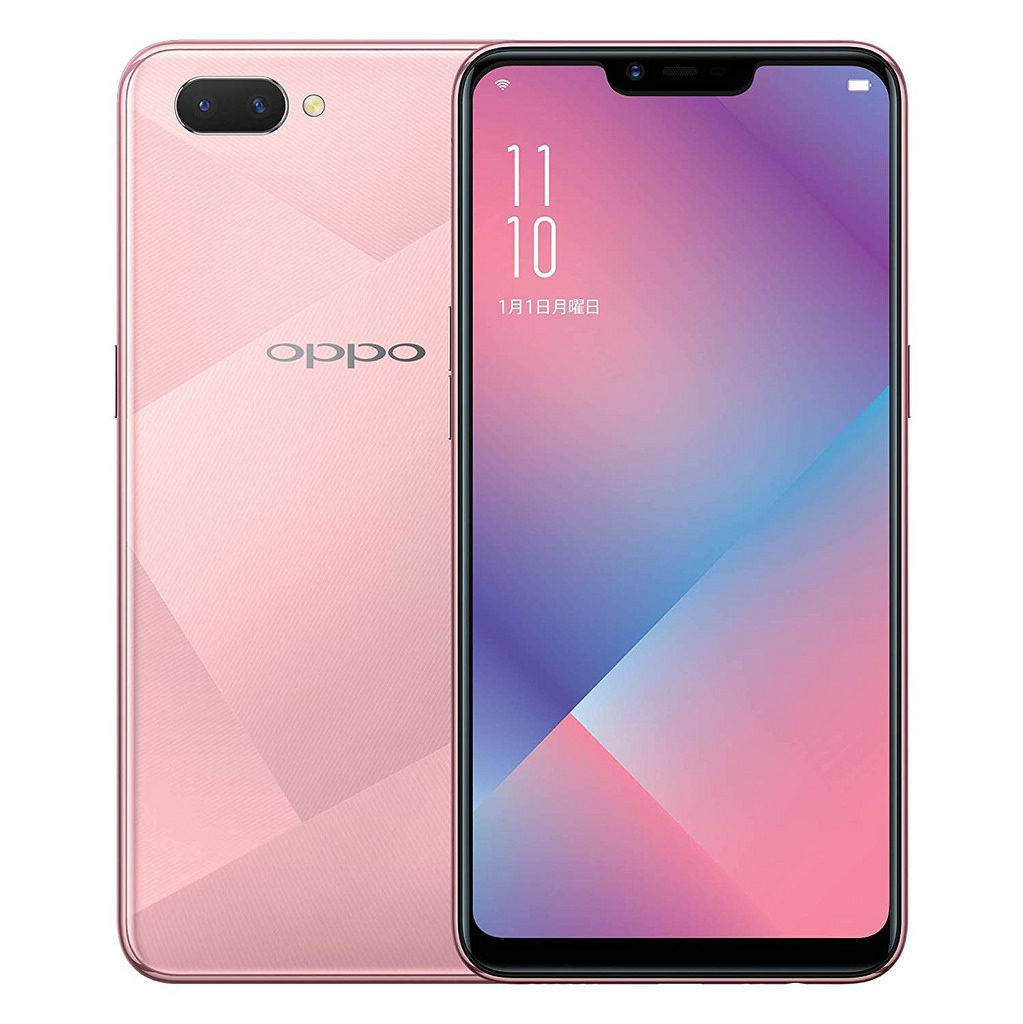 OPPO has invested approximately $1.4B in its 5G initiatives. In 2018, OPPO established a research and development center in Hyderabad, India, and the company plans to roughly double the headcount of personnel working at that facility in the next two to three years. While OPPO's Hyderabad R&D center is developing 5G technologies that OPPO will utilize in its global operations, researchers at the facility are also working on solutions developed exclusively for the Indian market.
One of OPPO's biggest challenges will be achieving a balance of performance and value. According to Tasleem Arif, OPPO's Vice President of R&D in India, more than 85% of Indian consumers use mobile devices priced less than $250, with just 5% of consumers using devices priced at between $500 and $700. OPPO's considerable spending power may help offset initial losses on lower-priced devices, but profitability is likely to remain an ongoing challenge for the manufacturer — especially as competition in the Indian market intensifies.
Read more: The Economic Times
---
13. Lenovo plans 5G laptop
While many companies remain tightly focused on 5G technologies for mobile, PC manufacturer Lenovo is taking an alternative approach by building what the company claims will be the world's first 5G-enabled laptop.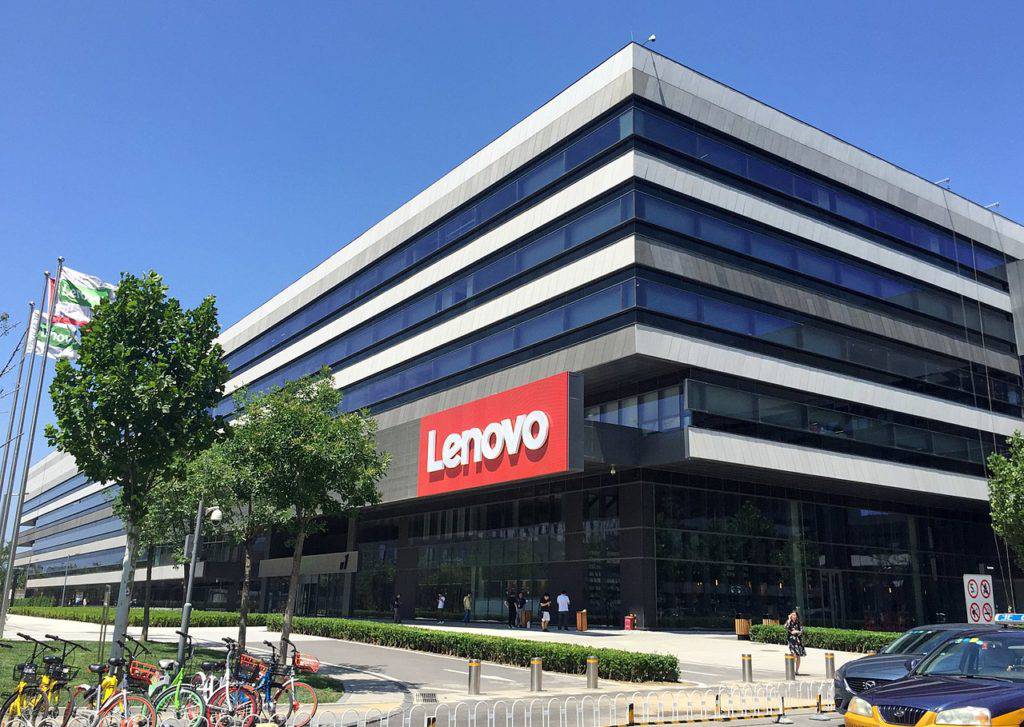 During a presentation at the Mobile World Congress 2019, Lenovo confirmed it was working on a 5G-enabled laptop computer, but offered few specifics. The machine is expected to rely on Qualcomm's Snapdragon 8cx, a laptop chip which integrates 5G connectivity through Qualcomm's X55 modem.
Read more: AnandTech, Qualcomm
---
14. Ericsson signs 5G infrastructure deals
Swedish telecommunications giant Ericsson is aggressively pursuing numerous 5G initiatives worldwide. To date, Ericsson has entered into at least 10 formal 5G contracts with various service providers around the world. In addition, the company has reportedly hired as many as 4,000 additional network engineers to support its 5G R&D operations.
Ericsson is also developing a proprietary 5G technology called Ericsson Spectrum Sharing. The technology, which the company debuted during a live demonstration at the Mobile World Congress 2019 in Barcelona, relies on algorithms to efficiently allocate spectrum bandwidth across 4G and 5G networks in line with network traffic.
---
15. Vivo hints at plans with 5G prototype
Chinese telecommunications company Vivo opened a 5G research facility in Beijing in 2016, and since then has developed  proprietary 5G technologies designed for Vivo's NEX range of smartphones.
Vivo formally announced a prototype 5G mobile device, the Apex 2019, in January 2019. However, the Apex is not expected to be released as a consumer phone, with its experimental design, such as lacking a charging port, and 5G chipset more likely to indicate the direction of future Vivo phones.
Read more: MarketWatch, The Verge
---
16. Sprint making use of excess bandwidth
In addition to a limited four-city launch of 5G in the US scheduled for May 2019 and its partnership to produce 5G-enabled smartphones with Samsung, Sprint has invested heavily in 5G research and development in recent years. The network provider recently announced it had doubled its quarterly network investment to $1.4B to meet the demand for 5G tech.
Sprint is taking a novel approach to its initial rollout. Rather than focusing on mmWave spectrum technologies in the way AT&T and Verizon have, Sprint is opting to use excess bandwidth on the 2.5GHz spectrum that the carrier currently uses for its 4G LTE service. Although this approach will allow Sprint to deploy 5G faster and at lower costs than otherwise, it will not offer the same high speeds and reduced latency as mmWave technologies.
Read more: Digital Trends
---
17. ZTE disrupting logistics and manufacturing
While many telecommunications companies are focused intently on mobile 5G technologies, Chinese manufacturer ZTE is forging ahead with a number of initiatives designed for applications beyond mobile networks.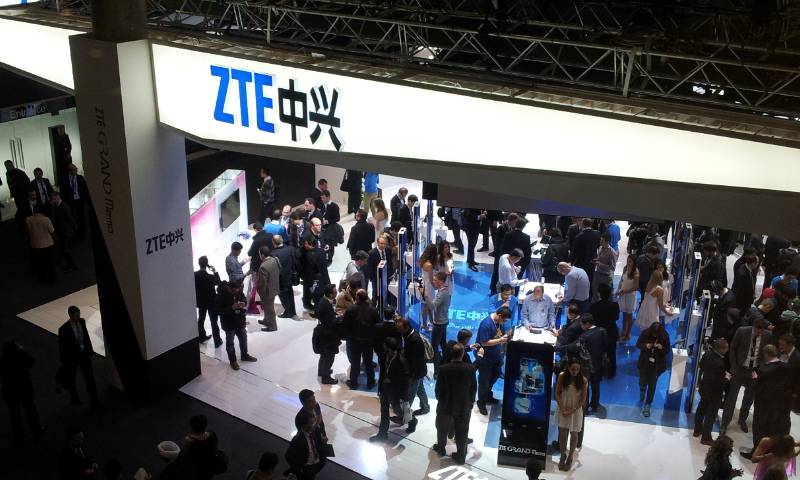 At the Mobile World Congress 2019, ZTE demonstrated a range of 5G technologies that the company believes will revolutionize everything from transportation to logistics infrastructure to manufacturing.
One example is ZTE's combined 5G-enabled sports venue service which aims to offer audiences "a low latency, multiple-angle instant replay audio-visual experience." ZTE's 5G technologies have also been applied to robotics, with the company touting a 5G-enabled robot that can be controlled in real-time by a remote human operator. 
Read more: ZTE
---
18. Motorola pins hopes on 5G peripherals
Despite the Motorola's diminished presence in the smartphone market, Motorola hopes its Moto Z3 will be attractive to consumers hoping to gain access to 5G at a more affordable price point. Although the Z3 itself is not a true 5G device, Motorola's 5G Moto Mod peripheral enables 5G connectivity for the phone.

The Moto Mod is an external device that connects to the Z3 to give the smartphone 5G capabilities through mmWave technology. 
Read more: The Verge
---
19. Intel plans a 5G industrial revolution
Much of Intel's 5G approach has focused on developing solutions for the automotive market for use in connected vehicles, as well as industrial manufacturing applications such as 5G-enabled heavy machinery and manufacturing equipment
However, the company's 5G strategy took an unexpected turn in April 2019 when Intel announced it was withdrawing from the 5G smartphone modem market entirely. The announcement was made just hours after Apple and Qualcomm reached a settlement in the companies' ongoing royalties lawsuit.
Read more: CNBC, Intel, Reuters
---
20. DoCoMo makes vehicle connectivity advances
Japanese mobile phone operator DoCoMo is planning to launch a 5G service in 2020, and announced plans in October 2018 to invest almost $9B in 5G technologies between 2019 and 2023.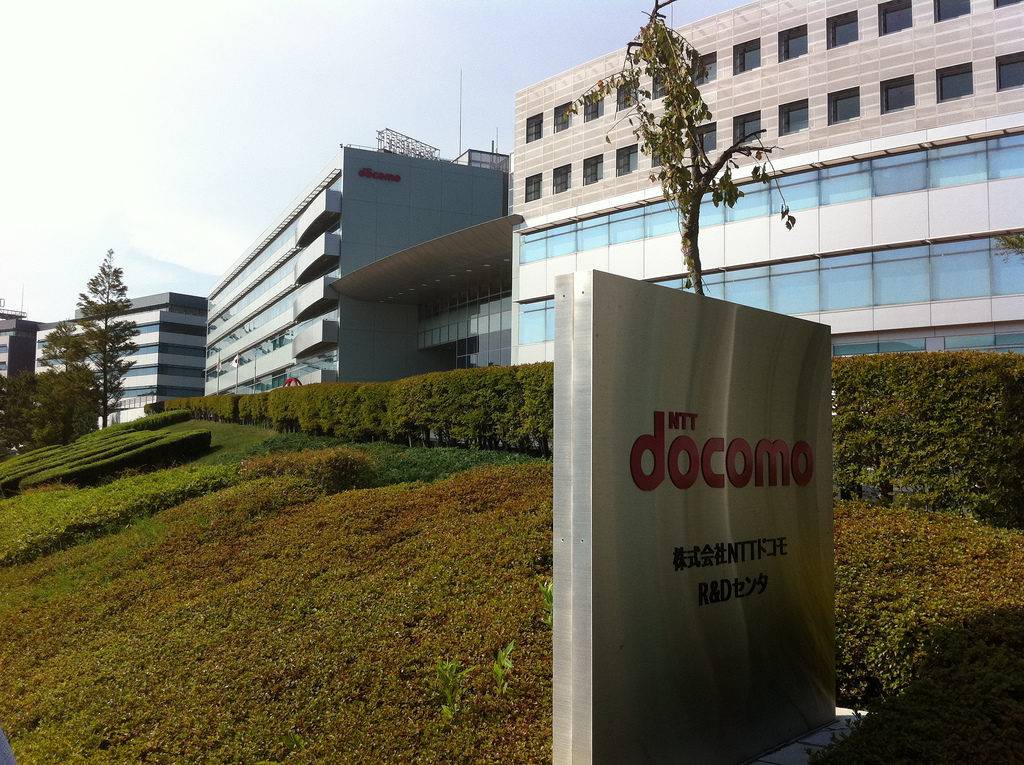 DoCoMo's initial 5G research has already shown promise. For example, in May 2018, DoCoMo stated that it had achieved a 5G transmission between a base station and a fast-moving car, which may have applications for connected vehicles and the Internet of Things (IoT).
Get the entire What is 5g? report
Download the free report to understand what 5G is, the industries it's disrupting, and the drivers paving the way for its implementation.
If you aren't already a client, sign up for a free trial to learn more about our platform.