GE is the dominant player, with 6 equity investments and 3 acquisitions in the space since 2013.
Manufacturing corporates have poured funding into areas ranging from automation to advanced materials in recent years. Industrial companies like GE and Siemens are now looking beyond their R&D and patent portfolios to gain an edge in 3D printing.
3D printing has the potential to drastically reduce material costs, shrink supply chains, improve product performance, and increase design freedom in multiple industries.
We used CB Insights data to analyze the investment and acquisition activity of the most active corporate investors in industrial 3D printing since 2013. These firms, including GE, Siemens, and BMW, are heavy users of 3D printing, as well as active investors in startups in the space.
How strategic investors are driving more activity into industrial 3D printing
Since 2013, CVC or corporate investors have increased each year as a percentage of participants in industrial 3D printing deals.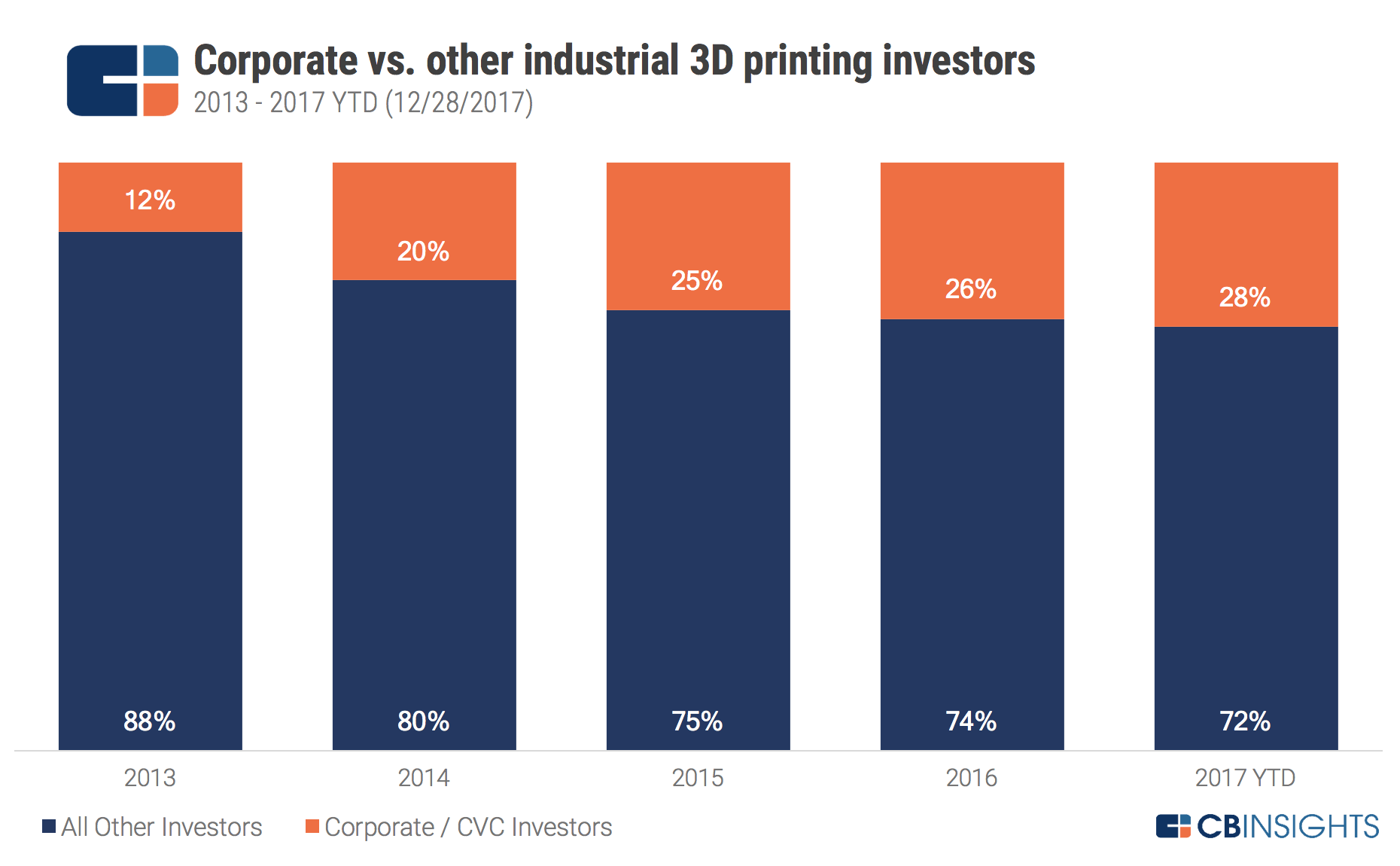 In 2017 year-to-date, corporates and their venture arms participated in 28% of deals, compared to 26% in 2015 and just 12% in 2013. The balance of deals is done by venture capital firms, asset managers, and private equity firms.
Desktop Metal and other startups see multiple corporate strategics backing them
GE is the dominant player in the space, with 6 equity investments since 2013 through GE Ventures, 3 acquisitions, a dedicated additive manufacturing division, and multiple 3D printed parts in service.
BMW, which — along with its venture arm — has invested in Carbon, Xometry, and Desktop Metal, has used 3D printing in prototyping and tooling for decades, and introduced 3D printed parts into series production in 2012.
Siemens has invested in Markforged and Material Solutions (the latter of which it later acquired) through its next47 fund. The German industrial conglomerate uses additive manufacturing throughout its businesses, including a 3D printed gas turbine blade introduced early this year.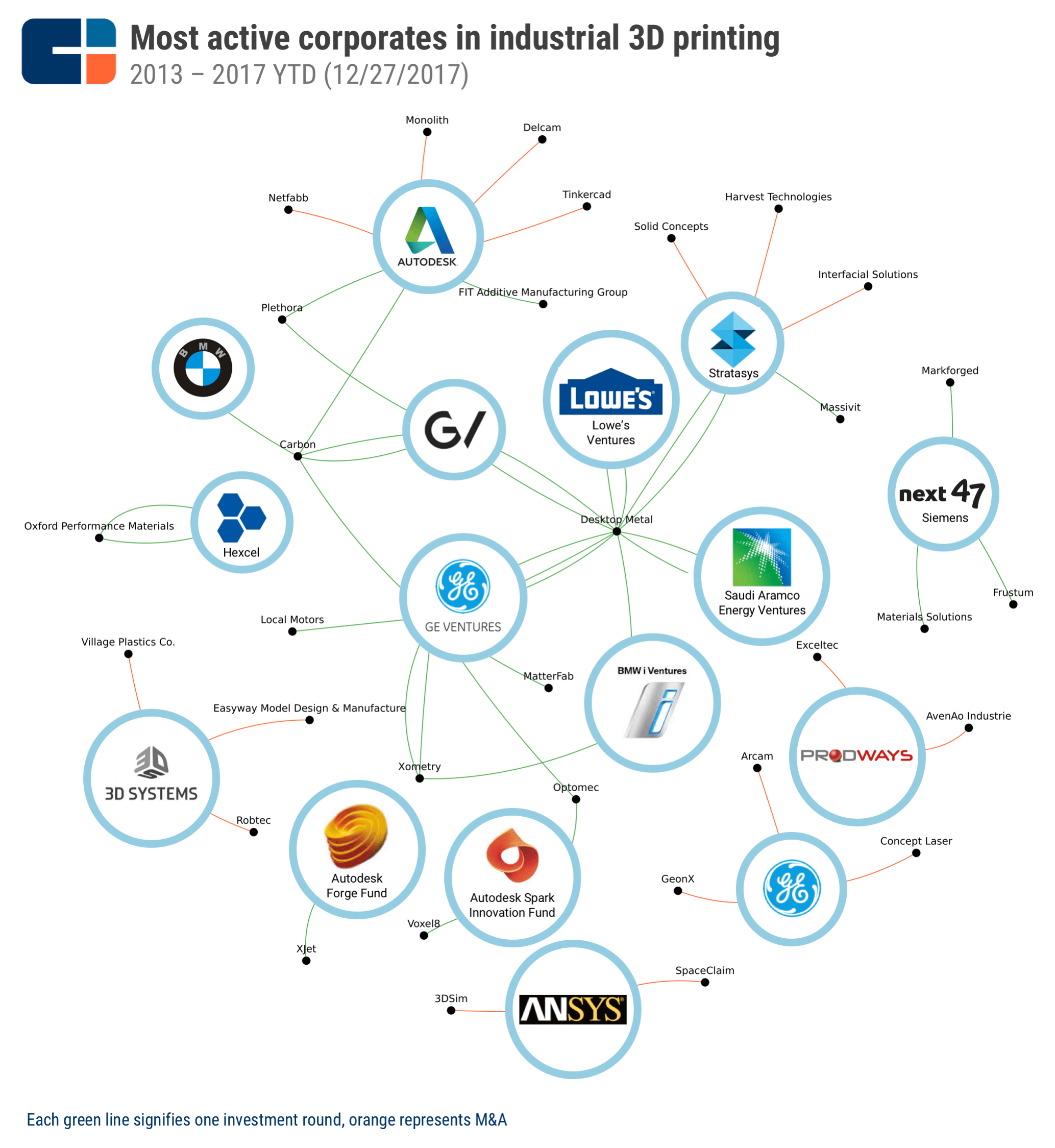 Publicly traded 3D printer manufacturers and software providers also provide investment, though with a greater focus on M&A than venture funding. Stratasys, 3D Systems, Autodesk, and Prodways have primarily focused on acquisitions, eliminating competition in both 3D printing systems and software.
If you aren't already a client, sign up for a free trial to learn more about our platform.