From Hostess Brands to Nokia to WorldCom, these corporations found new life after changing up their strategies.
Even the most iconic brands and successful companies experience their fair share of hardship.
Whether it's a ghastly scandal, a messy bankruptcy, or even just a sustained money-losing rut, plenty of big-name corporations have had to claw their way out of the grave — sometimes more than once.
Household names like Apple, Delta, and Marvel have all gone bankrupt or come close to doing so, only to come back stronger than ever.
Some businesses you might think are dead — like Enron and WorldCom — have been revived through rebranding, new management, or being acquired.
Others, such as Pan Am, launched multiple attempts to bring back their former success — only to shutter for good years later.
In this post, we take a look at 18 companies and their attempts to thrive in the face of trouble — and where they are now.
1. Hostess Brands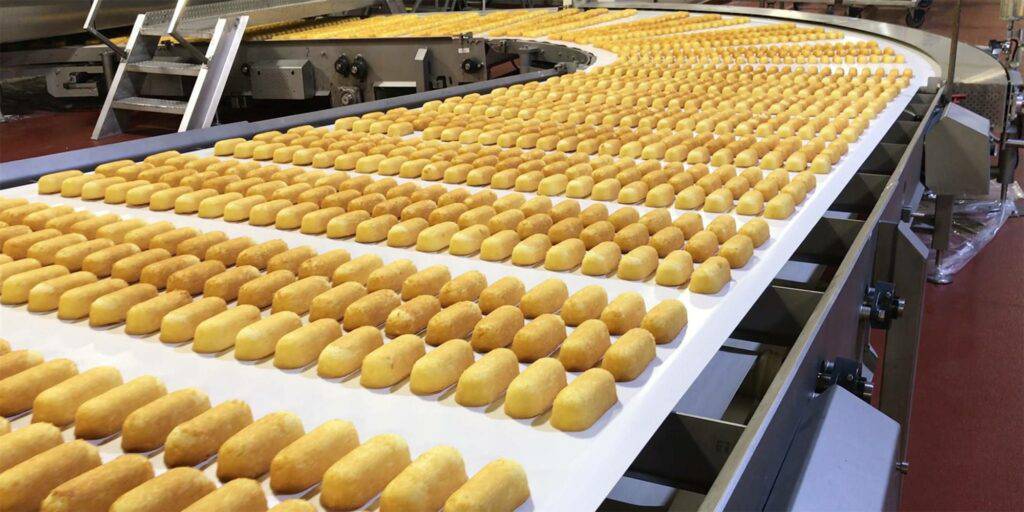 Source: Today
With a shelf life of over two months, Twinkies are known as much for being indestructible as they are for being delicious or unhealthy. After an impressive post-bankruptcy turnaround that began in 2013, the snack food's parent company, Hostess Brands, has earned a reputation for being similarly resilient.
After over 80 years in American grocery stores, Twinkies disappeared in 2012, when Hostess Brands went bankrupt for the second time in a decade. The company had been struggling for years due to a recession, rising commodity costs, and the consolidation of its competitors. Hostess tried to cut costs by renegotiating its labor contracts, but after its bakers went on strike, the owners decided to shut down the company less than a week later.
Billionaire investor C. Dean Metropoulos and private equity firm Apollo Global decided to buy Hostess' cake brands for $410M in April 2013. The investors modernized its factories and instituted a new warehouse-based delivery system that expanded Hostess' reach and reduced delivery costs from 36% of revenue to 16%. Through an investment in R&D, Hostess developed a new formula that more than doubled Twinkies' shelf life from 25 days to 65.
When Twinkies went back on shelves in July 2013, an adoring public greeted the brand enthusiastically, with the snacks drawing appearances on Jimmy Fallon, Ellen, and the Today Show, where Al Roker threw free samples to fans. Demand at stores was so high that retailers decided not to charge the slotting fee they usually applied for brands to appear on their shelves.
The turnaround was so successful that in July 2016, Metropoulos and Apollo Global sold a majority stake in the company to a publicly traded affiliate of the Gores Group for $725M.  The investors collected a return of about $1B on an initial equity investment of about $185M, according to The New York Times.
Hostess has enjoyed a strong start to 2019, with a first quarter that exceeded expectations on the power of its expansion into breakfast treats.
---
2. Apple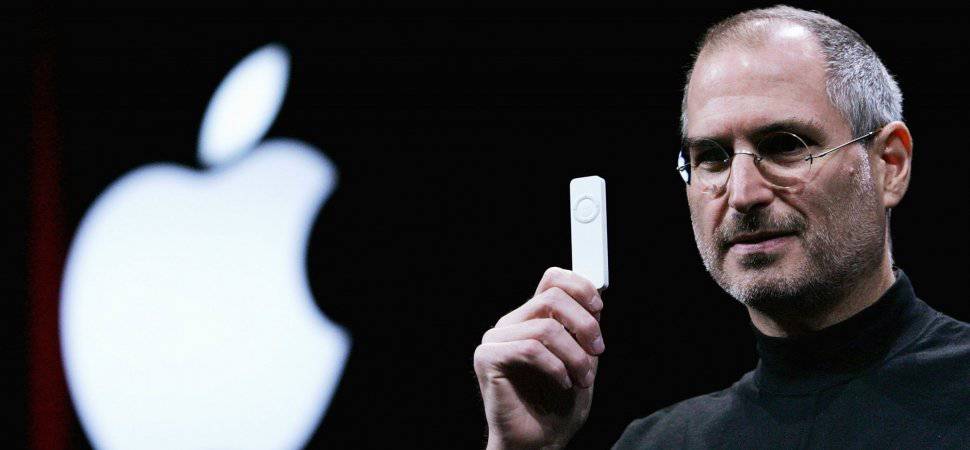 Source: Inc
Today it's almost impossible to imagine a world without Apple, but Steve Jobs' computing giant was on life support when he returned to the company in June 1997 after 12 years away.
In the fiscal year that ended three months later, Apple had lost over $1B on an expansive line of products that included flops like the Newton MessagePad, a handheld device similar to a Palm Pilot. Even worse, the company was 90 days from being insolvent, according to Walter Isaacson's biography of Jobs.
Apple's recovery began with a $150M investment from Microsoft, which came as part of a broad peace pact that helped Microsoft defend itself from antitrust allegations by keeping its biggest rival afloat.
Next, Jobs went to work trimming Apple's product offering so that it could focus on selling a small number of transformative devices. He laid off 3,000 employees and discontinued about 70% of Apple's products, including the Newton MessagePad. As Jobs told Isaacson, "Deciding what not to do is as important as deciding what to do."
Jobs also pushed the company to be more innovative in its design. In one famous 1997 moment, he called a meeting with Apple's top executives and proceeded to shout that, "The products suck! There's no sex in them anymore!"
The company's newfound focus paid off the following year with the release of the iMac, Apple's first breakout hit of the second Jobs era. With a sleek, translucent design and an easy internet setup, the consumer-friendly desktop computer sold nearly 800,000 units in its first 5 months. The product's success made 1998 Apple's first profitable year since 1995.
iMac designer Jony Ive followed up on his success with the iPod in 2001 and the iPhone in 2007. Today, Apple is a $300B company and a household name synonymous with attractive product design. But it all might never have happened without a $150M investment from Microsoft and a kick in the pants from its founder.
---
3. Marvel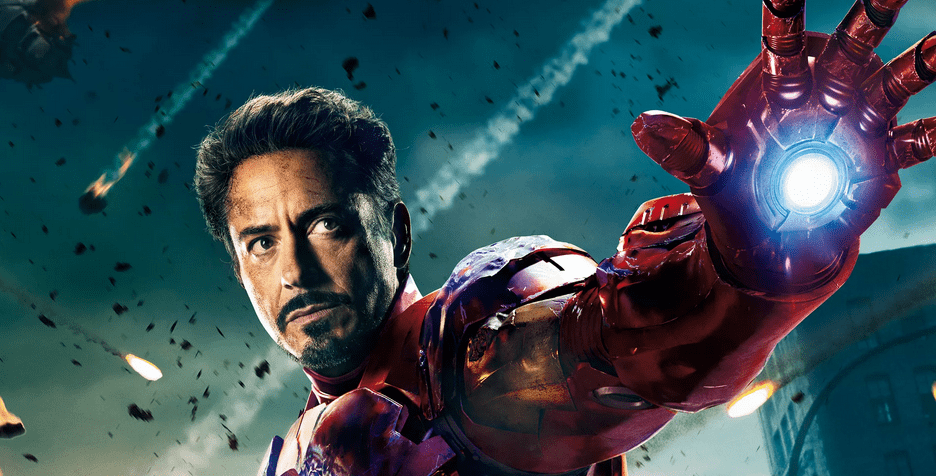 Source: TNW
Near-death experiences are a regular occurrence for Marvel characters, so perhaps it's only natural that the pop culture icon emerged from its mid-90s bankruptcy stronger than ever before.
Marvel went belly up in late 1996 after the speculative collectors market cratered in its core comic book business and the trading card business, which it had expanded into with the acquisitions of Fleer and Skybox.
The company came out of bankruptcy in July 1997 after months of legal battles and quickly found stable footing with Marvel Studios, a pre-production studio it had created shortly before entering bankruptcy.
Whereas earlier Marvel movie projects had been held up after being sold to major studios, the new studio allowed Marvel to expedite the process by commissioning scripts and hiring key actors and directors. Movies like Blade, X-Men, and especially Spider-Man succeeded at the box office, and Marvel enjoyed a small licensing fee, a huge boost in comic sales, and other licensing opportunities.
But movie studios like Sony Pictures were taking the lion's share of the box office revenue. As former Marvel Studios CEO Avi Arad explained to Slate, "We were giving away the best part of our business." The first 2 Spider-Man movies made $3B around the world — Marvel took in just $62M.
So Arad and Marvel COO David Maisel convinced the Marvel board of directors to make a potentially risky deal with Merrill Lynch to finance production of Marvel's movies from start to finish. Marvel received $525M to make movies based on 10 of its characters, but if the first 4 flopped, it would have to give its creditors the movie rights to the remaining 6 superheroes.
Iron Man, the first film produced under the new deal in 2008, grossed nearly $600M worldwide. Its success helped inspire Disney to acquire the company for $4B in 2009 and inspired the Marvel Cinematic Universe, which has only grown since. To date, its 22 films, which include Avengers: Endgame and Black Panther, have grossed over $8B.
---
4. Kinder Morgan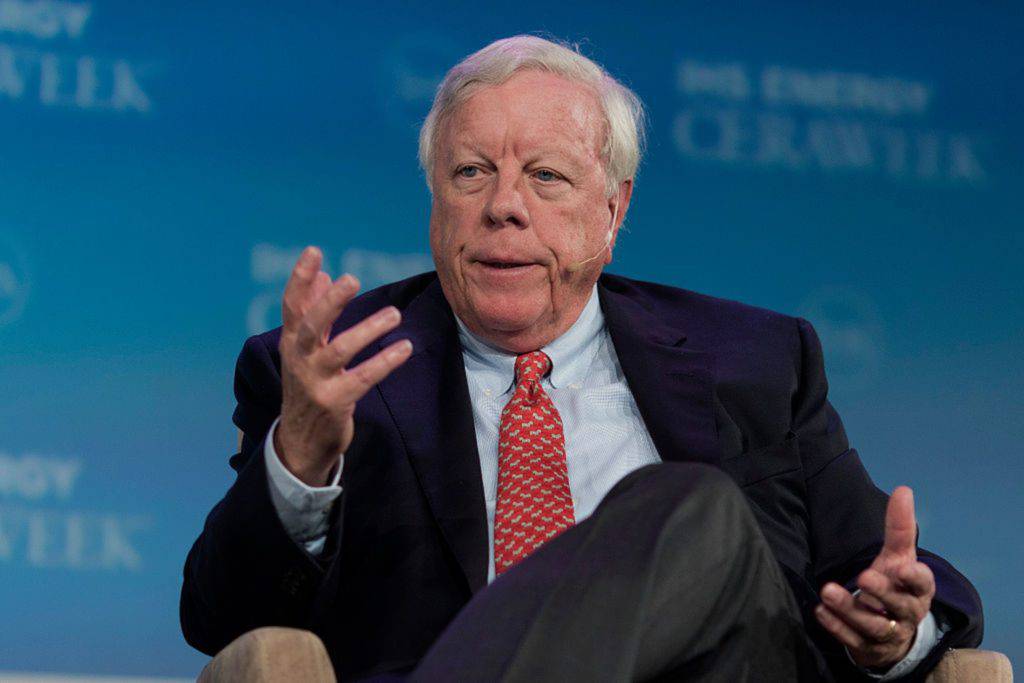 Source: Bloomberg
Most Americans remember Enron for its extremely public, scandal-plagued demise, but many may not be aware that a company built from its spare parts is alive and kicking — with a market capitalization of over $40B.
Kinder Morgan was formed in 1997 when former Enron executive Richard Kinder and his college friend Bill Morgan purchased several of Enron's natural gas and carbon dioxide pipelines, as well as a coal transfer terminal, for $40M. Though Kinder had once been seen as Enron's CEO in waiting, he left the company in 1996 after its chairman and CEO Kenneth Lay refused to relinquish the title.
Where Lay was focused on the complex energy trading business that would ultimately doom Enron, Morgan sought to build his new firm around hard, tangible pipeline assets and a corporate structure called the master limited partnership (MLP).
Kinder Morgan ultimately abandoned the MLP in 2014, but it helped the company grow by allowing it to avoid paying corporate income taxes in favor of distributing almost all of its cash flow to investors, who then paid income taxes on their earnings at their individual rates.
Over time, Kinder helped the company expand by buying up additional pipeline assets and relentlessly cutting excess costs, with even the firm's top execs flying coach and staying in Red Roof Inns. "People thought we were curmudgeons or stick-in-the-muds," Kinder told Fortune in 2003. "But we wanted to drive home one culture here: Cheap. Cheap. Cheap. We were tightwads."
Kinder's big bet on physical pipeline infrastructure has more than paid off. Today, Kinder Morgan moves about 4.5B cubic feet of natural gas daily. And Kinder, still the company's executive chairman and largest shareholder, has a net worth of over $7.5B.
---
5. IBM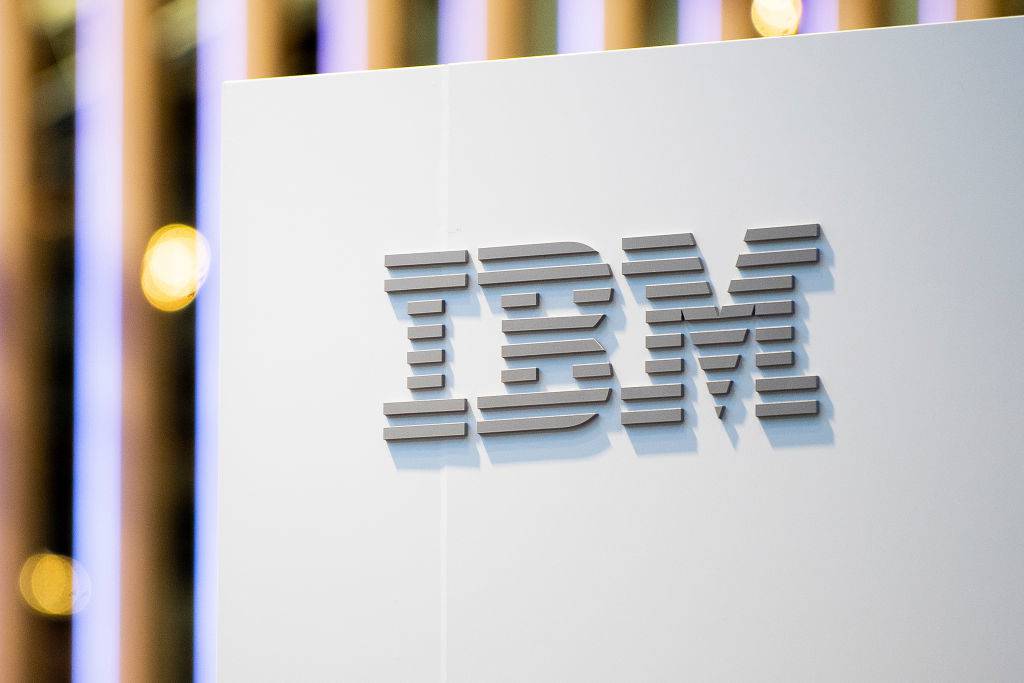 Source: Getty Images
When RJR Nabisco chairman Louis Gerstner took over as IBM CEO in 1993, he inherited a sprawling, siloed company that many thought was too unwieldy to compete with its more nimble rivals. IBM lost $8B that year due to flagging mainframe sales, causing Oracle co-founder Larry Ellison to remark, "IBM? We don't even think about those guys anymore. They're not dead, but they're irrelevant."
Gerstner realized that IBM's various internal sales teams were consistently in competition with another, to the detriment of the company.
Rather than having salespeople sell individual pieces of hardware, Gerstner shifted the company's focus toward being a holistic IT services provider. Under the new structure, IBM representatives would help clients build the perfect technology stack, even if it included a couple products made by IBM's competitors.
As the new CEO, Gerstner also worked to establish a coherent brand and a shared, company-wide mission. In what The New York Times called "the largest shift in advertising history," IBM fired the 40+ ad agencies it had used to market its various product lines, consolidating its entire business with Ogilvy & Mather. Crucially, the company tied employee pay to IBM's overall performance, instead of the employee's individual unit.
Gerstner created a culture of accountability by urging employees to produce tangible results quickly, rather than "studying things to death," and he held executives to the promises they made.
Gerstner's strategy worked, with the high, recurring margins of the services business proving more profitable than simple hardware sales. IBM had gone from losing $8B to making $7.7B by the time he handed over the reins to chief operating officer Sam Palmisano in 2002. As Andy Grove, former Intel CEO, told Fortune, "[Gerstner] has done more than I ever imagined anyone could do with that company"
The company has seen its ups and downs in the years since, but it's never again been on the brink of dissolution. Today, it's worth over $100B.
---
6. Best Buy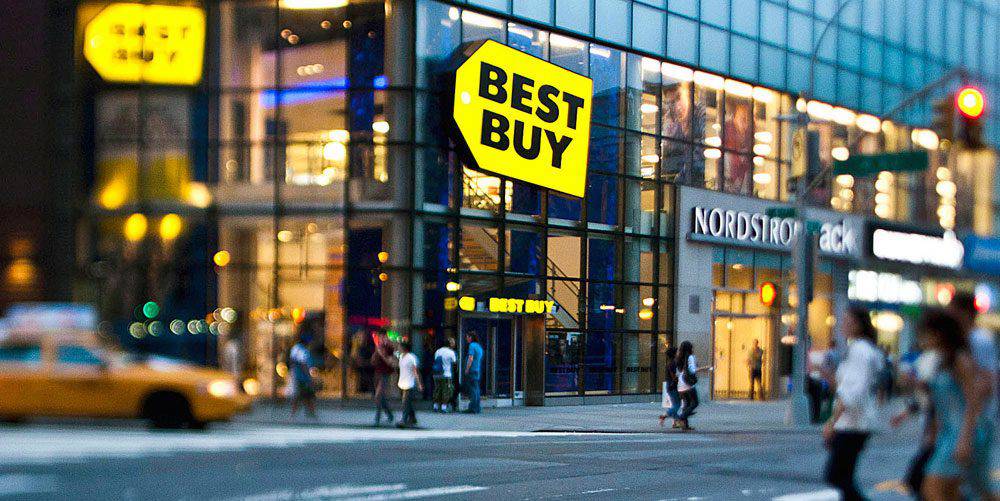 Source: 9to5Toys
At a time when online sales are surging and brick-and-mortar retailers are going bankrupt, it would seem that a physical electronics store like Best Buy would be doomed to go the way of Circuit City or RadioShack. But a well-executed investment in the in-store experience has helped the company post at least 3% sales growth every quarter for nearly two years.
In March 2012, Best Buy reported that it had lost $1.7B in the preceding quarter. The loss was attributed to the rise of e-commerce and Amazon's Price Check app, which allows shoppers to compare in-store prices to those offered by the web giant. Like many retailers, Best Buy saw customers visit its stores to browse, only to make their purchases online later.
To combat this trend, former CEO Hubert Joly instituted a price-matching guarantee, which cost the company margins but kept customers in stores. As Joly told The New York Times, "Until I match Amazon's prices, the customers are ours to lose."
Best Buy made up for these reduced prices by hiring former Target executive Rob Bass to make its supply chain more efficient. Under Bass's direction, Best Buy teamed up with logistics system integrator Bastian Solutions and startup AutoStore to overhaul some of its distribution centers and speed up the repacking process with robots.
As CEO, Joly also invested heavily in the customer experience. After working at a store for a week and collecting employee feedback, Joly reinstated a popular employee discount program and arranged for sales staff to have more training. Best Buy also began leasing out floor space to create mini-showrooms for major brands like Samsung and Apple. By combining a friendly, knowledgeable sales staff with a place where consumers can test big-ticket items, Best Buy made its stores a destination for electronics shoppers.
The company continues to thrive, and it's even taking its approach on the road with an in-home consultation service that brings a personal technology advisor into the customer's living room. Even Jeff Bezos is impressed: as he said in April 2018, "The last five years, since Hubert came to Best Buy, have been remarkable."
---
7. Converse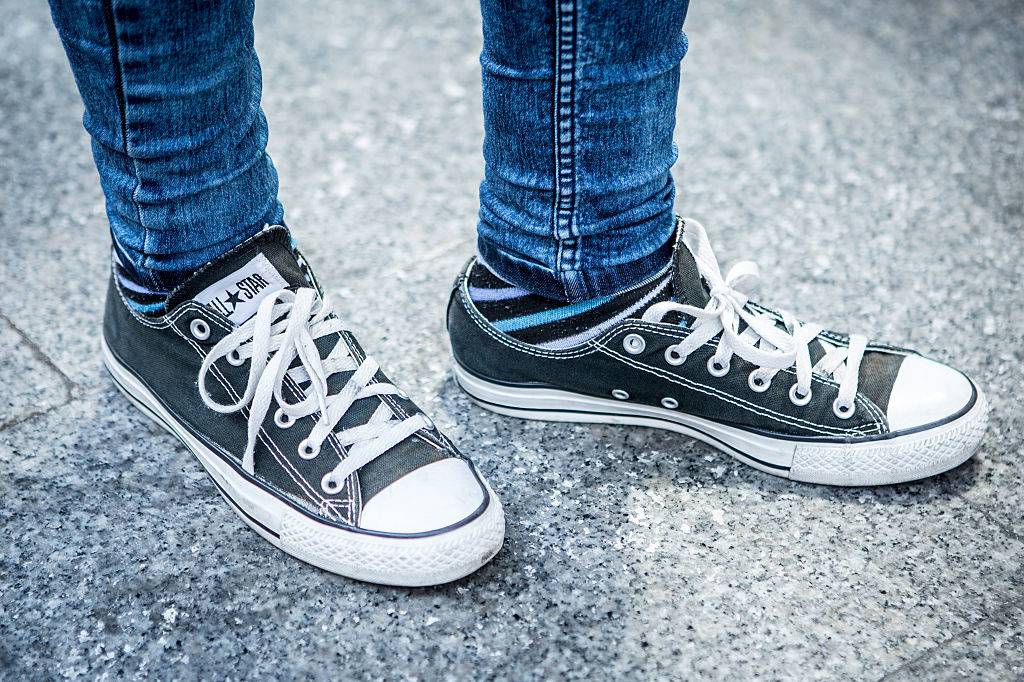 Source: Getty Images
In fashion, everything old is new again, and one of the best examples is the fall and rise of Converse.
The company was founded in 1908 as the Converse Rubber Company, but it found massive success 9 years later with the release of its canvas All-Star sneaker.
With some marketing help by basketball star Charles "Chuck" Taylor, Converse became the original best-selling basketball shoe.
The company fell into bankruptcy when the Great Depression hit in 1929, at which point former president of Hodgman Rubber Company Mitchell Kaufman took over. Converse changed hands many more times over the decades before being bought by Allied Corporation in 1979, after which it achieved unprecedented sales and profits.
But by the 1990s, Converse's simple canvas shoe was facing intense competition from high-performance athletic shoes like Nike and Adidas.
In 1995, the company fell into debt following the failed acquisition of apparel company Apex One and an aggressive expansion that occurred just as the sneaker market entered a down period.
After filing for bankruptcy in 2001, Converse was purchased by private equity firm Perseus, which returned the company to solid ground by replacing its management team, closing its US and Mexico factories, and deepening its relationships with retailers to increase shelf space.
Then, in July 2003, it was purchased by Nike for $305M. The shoe giant kicked Converse's sales into overdrive with a wide-ranging marketing plan that embraced the Chuck Taylor's role as a cultural icon by highlighting entertainers that have worn the shoes, like Sid Vicious, Janis Joplin, and James Dean. The company also refreshed the brand via collaborations with designers like Missoni.
Nike's infrastructure combined with the valuable Chuck Taylor brand took Converse to new heights. Converse netted $2B in sales in 2017, up from $205M in 2002, the year before Nike bought the company.
Sales dropped 11% to $1.9B in 2018, but with Converse's long history and pop culture staying power, there is plenty of reason to believe that consumer excitement will be renewed.
---
8. Delta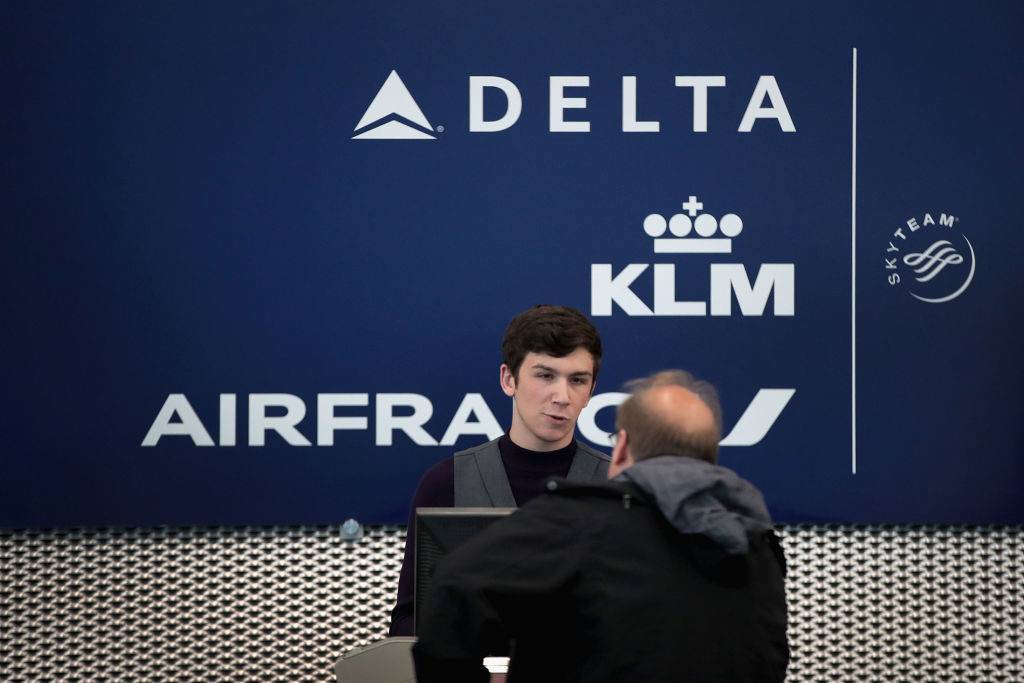 Source: Getty Images
In the years following the terrorist attacks of September 11, 2001, Delta was one of several major airlines that struggled to adjust to decreased consumer demand, rising fuel costs, and the growth of budget competitors offering lower fares. The company declared bankruptcy in 2005.
When Delta emerged from bankruptcy in 2007, it made several savvy moves to add new routes, reduce oil prices, and improve its customer experience.
It began by focusing on its workforce. Delta invested in training and instituted an employee profit-sharing program that today pays out bonuses equivalent to 14% of annual salaries — over $1B last year.
As CEO Ed Bastian told The New York Times, "You've got to make certain that your employees know that they are the absolute best asset you have," especially during tough times.
In addition to improving service, these tactics have helped Delta keep its unionization rates well below industry average, allowing executives to save on labor costs.
Next, the company orchestrated a merger with Northwest Airlines, which allowed it to add a number of crucial Pacific and midwest routes in the US.
Finally, Delta purchased its own oil refinery in Philadelphia as part of a bold strategy to reduce fuel costs — its largest expense at about $12B annually. Later, it would purchase a transport ship and hire crude oil traders to give it even better insight into the market. The moves helped the company keep its average cost of fuel per gallon between 5 and 10 cents lower than the industry average.
Delta's entrance into the oil business rubbed competitors the wrong way, but that was just a sign to then CEO Richard Anderson that he was on to something. "If our competitors didn't like it and the refineries and cartels didn't like it, we were clearly doing something right," he wrote.
Today, Delta makes over $5B a year in pre-tax income, but there may be some turbulence in the future. The company will have to contend with rising labor costs and reduced business fares stemming from increased competition if it wants to keep climbing.
---
9. General Motors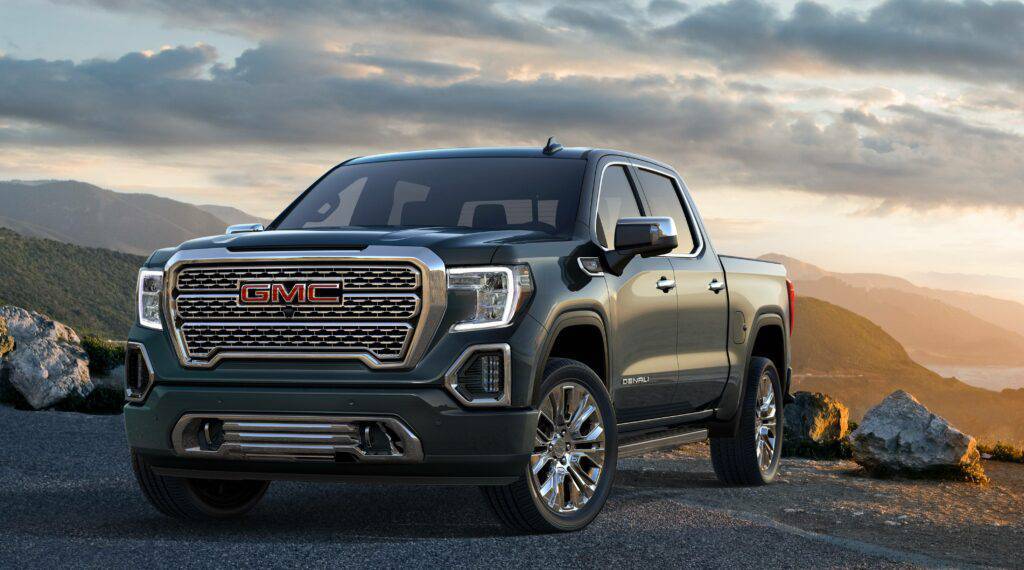 Source: The Motley Fool
In 2009, the US embarked on one of the most extraordinary private sector interventions in the nation's history, pumping nearly $50B into General Motors in exchange for a 60% stake in the bankrupt automaker at the height of the financial crash.
The road to recovery has been long, but today, the company is well-positioned to thrive in a time of technological transformation.
Then-CEO Fritz Henderson asked more than 400 of the company's 1,300 executives to resign, with management also cutting car dealers, employees, and entire divisions like Pontiac and Saturn. The changed helped a slimmed-down GM achieve 15 straight quarters of profitability by the end of 2013.
However, 2014 brought bad news — an ignition switch failure killed 124 people and led to the recall of nearly 30M cars. All told, the recall would cost GM over $4B.
In the years since, the company has rebounded under the leadership of Mary Barra, the company's first female CEO and a GM lifer who worked her way up from the factory floor. Barra has worked to institute a culture of accountability that brings together GM's previously siloed leadership in a more agile, collaborative effort.
 The company is also working to get ahead of the future of transportation. In recent years, it has invested $500M in the ride-share company Lyft, introduced the fully electric Chevrolet Bolt, and acquired the self-driving car startup Cruise Automation.
---
10. Nokia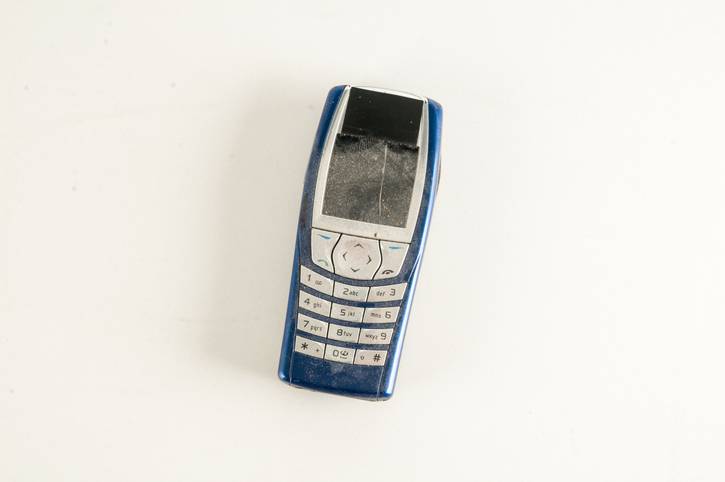 Source: Getty Images
Nokia lost 96% of its market share between 2007 and 2012, a testament to the rise and domination of Apple and Android devices. But thanks to a successful pivot, Nokia exists today as a $28B company and the world's third-largest seller of mobile network equipment.
After losing $3B in 2012, Nokia was forced to make a change. The company sold its tanking smartphone business to Microsoft, which made the operating system for its phones, for $7.6B. The company then turned its attention to its network infrastructure business.
In June 2013, the company paid $2.2B to take full control of its telecommunications equipment joint venture with Siemens. Nokia doubled down on this bet in 2015 with a $16.6B purchase of Alcatel-Lucent, increasing its addressable market by 50%.
In just three years, the company had shifted core competencies and honed in on what it did best. Later in 2015, it sold its mapping division to Daimler for $3B, intensifying its focus on the successful network equipment business. Former Chairman Risto Siilasmaa told BCG in 2016, "it has been a complete removal of the engines, the cabin, and the wings in midflight of an airplane and reassembling the airplane to look very different while in midflight."
Nokia ultimately returned to smartphones in a roundabout way. In 2016, tired of losing money on the failing smartphone business, Microsoft sold the Nokia handset brand to a new company called HMD, and sold the former phone manufacturing, sales, and distribution assets to Foxconn. The phones are sold by HMD today, through a licensing agreement with Nokia.
---
11. Continental Airlines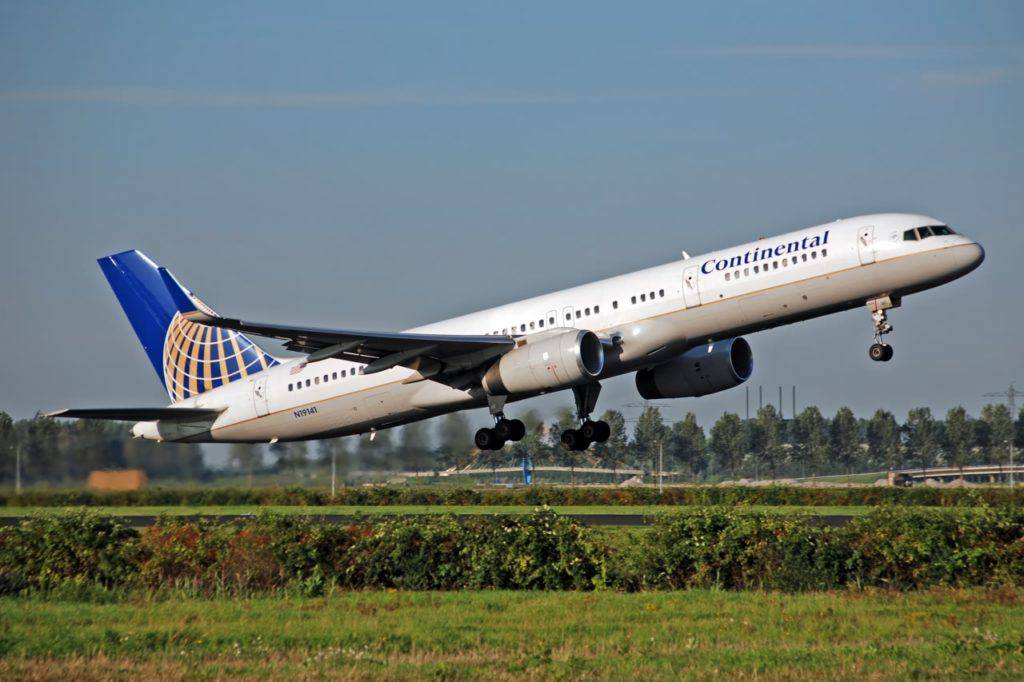 Source: Flight Network
When Greg Brenneman, a partner at management consulting firm Bain & Company, was first dispatched to Continental Airlines in May 1993, he knew he had his work cut out for him.
The company was just emerging from a three-year bankruptcy caused by a rise in jet fuel prices and significant debt. An even bigger problem was its abysmal reputation for poor service, late flights, and losing customers' bags. The company's undesirable brand was costing it $400M in business each year, according to the New York Times.
Brenneman — who became the company's president shortly after taking the consulting assignment — and CEO Gordon Bethune began Continental's transformation by eliminating a handful of money-losing routes and laying off 7,000 workers.
Brenneman and other executives also went to work personally calling customers to apologize for the bad experiences they'd received in the past. Combined with cutting the advertising budget by 50%, the move communicated that the new Continental was serious about providing customer service that lived up to its public messaging.
The company also revamped its logo and painted every airplane exterior to match its interiors.
The next step was to improve the customer experience. Brenneman and his team created an incentive plan that gave each employee $65 for every month it ranked in the top 5 airlines in on-time performance. They also implemented a 15% profit-sharing plan.
Lastly, the executive team worked hard to cultivate a culture of open communication. This included making an effort to speak with employees at airports, adding company bulletin boards to share plans and strategy updates with employees, and creating a hotline that allowed employees to communicate back with the company. By creating real buy-in, Continental developed a motivated workforce that was ready to deliver for its customers.
By 1996, the company's Class B stock had spiked to over $55, from just $6.50 a share in January 1995, leading The Wall Street Journal to declare "Continental is Back on Course; Morale, Passengers Return."
Fifteen years later, the company merged with United Airlines for $3B.
---
12. Nintendo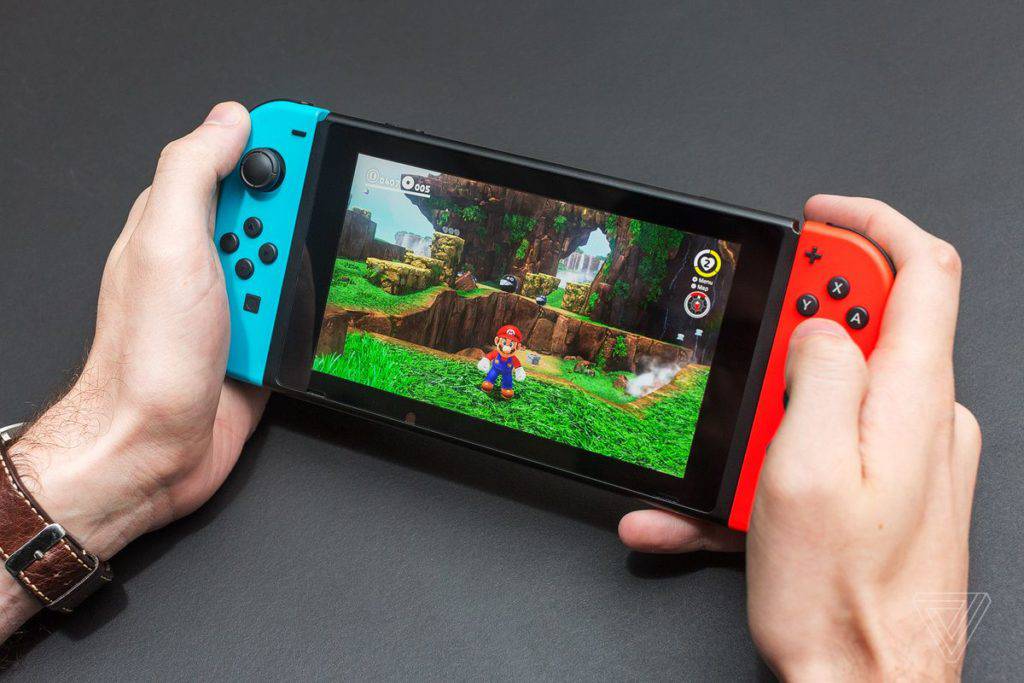 Source: The Verge
Most video game hardware manufacturers design their new releases around technical specifications and iterative improvements aimed at the hardcore gamer. Nintendo, however, regularly reimagines the gaming console for a mass audience, focusing on simplicity and accessibility over jaw-dropping graphics and processors.
When these ideas work — as they did with the Wii's motion-sensing controllers or the handheld DS's dual screen and stylus pad — Nintendo is able to delight consumers who don't normally consider themselves "gamers."
But when it doesn't innovate (as was the case for 2001's Gamecube), or fails to execute on a bold gambit (think the Wii U's touchscreen controller in 2012), Nintendo doesn't have as large a base of regular game-buyers to fall back on.
By the end of 2014, the Wii U's failure had caused the company to suffer operating losses in 3 consecutive fiscal years for the first time in its 125-year history, and some industry observers were left to question whether Nintendo should still produce gaming consoles.
The naysayers were proven wrong in 2017 with the introduction of the Nintendo Switch, a hybrid handheld device and gaming console that allows for play on the user's television or a built-in mobile tablet screen.
After integrating its console and handheld divisions in 2013, Nintendo had the flexibility to move game developers across different projects, which it used to ensure a steady stream of well-regarded game releases. The company also corrected for the Wii U's long load times by creating a streamlined process that allows players to turn on the device and get into gameplay with 3 button clicks.
Despite some choppy waters, the company once again found its winning formula of creativity and simplicity. In 2 years, the Switch has sold around 35M units, nearly tripling the Wii U's lifetime sales and driving a 500% jump in Nintendo's profits.
---
13. Starbucks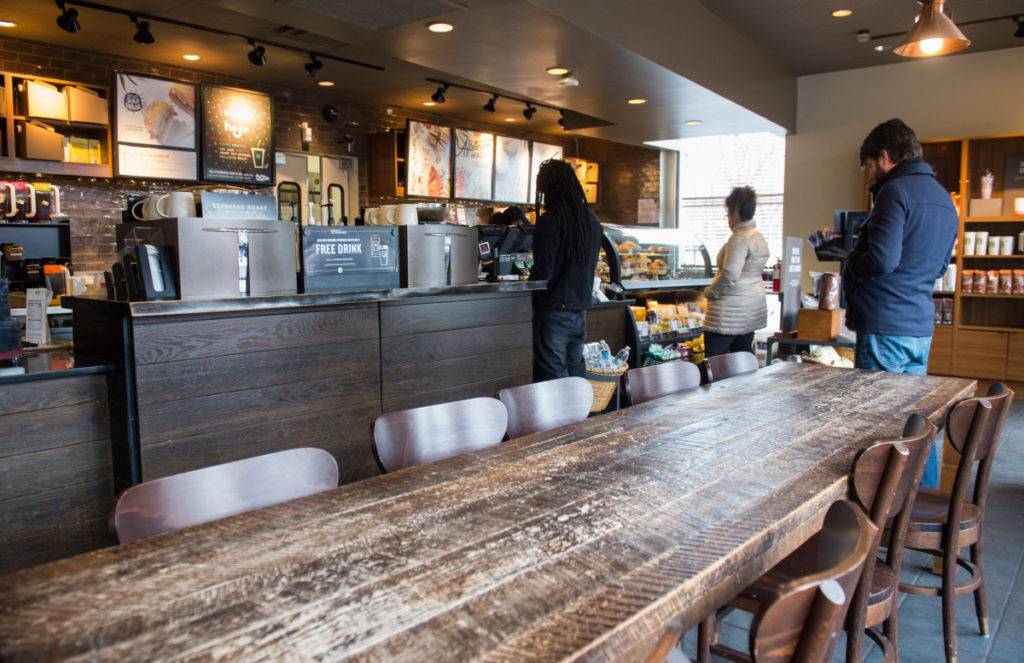 Source: Pacific Standard
Years after Starbucks chairman emeritus Howard Schultz vacated the CEO position to focus on global strategy in 2000, the international chain he took to new heights was struggling to find its way. Hit by a global recession and increased competition from Dunkin Donuts and McDonald's, Starbucks had expanded too fast, and its stock lost 42% of its value in 2007.
With a new line of heated sandwiches and a growing focus on music and merchandise being sold in the stores, the company had lost the coffeehouse feel that had made it popular. In a 2007 memo to then-CEO Jim Donald, Schultz, still the chairman of the company, said there had been a "watering down of the Starbucks experience."
Schultz returned to his position as CEO in January 2008 and went to work revamping the company. He started by narrowing Starbucks' focus and putting its coffee front-and-center. Rather than keeping ground coffee in a flavor-sealed bag, the company introduced the new Pike's Place Roast brew and instructed baristas to grind coffee beans for each new pot.
Some downsizing was also in order: Starbucks closed 600 stores and laid off 12,000 workers in July 2008.
Finally, Schultz invested in his workforce and customer relationships. In 2008, Starbucks closed all of its 7,100 US stores for a few hours to hold an employee retraining session, a move that cost money but garnered major press. The company also introduced a loyalty rewards program to keep its customers through down economic cycles.
By the end of 2010, the company was back on track, making nearly $11B in annual revenue.
---
14. Lego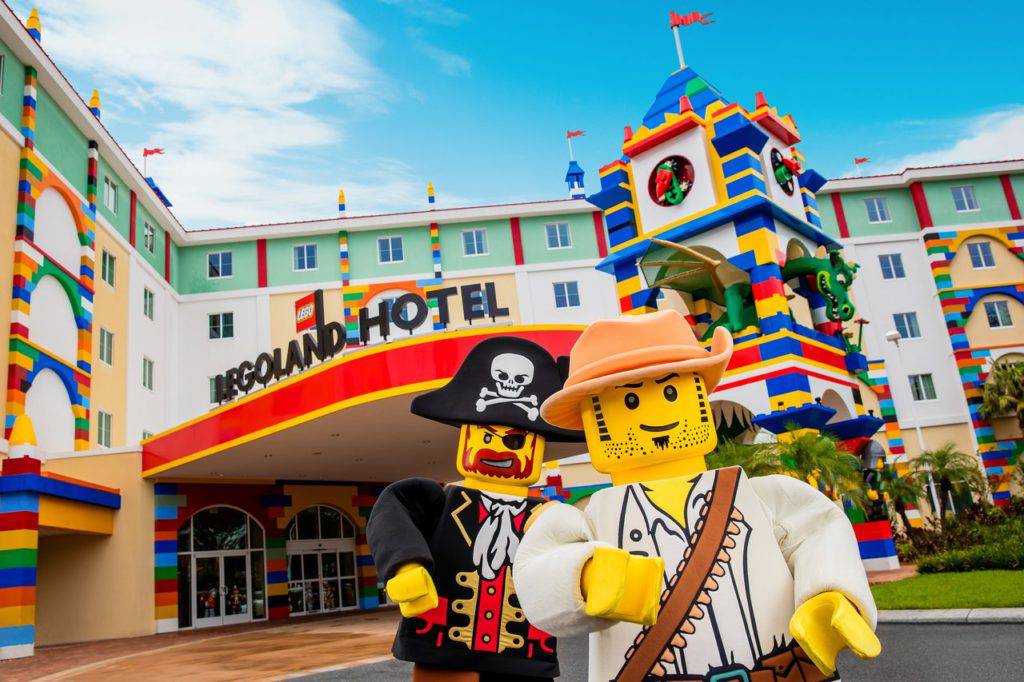 Source: TripAdvisor
Lego has been a staple of children's playrooms for decades, but in 2003, the company's future was in serious jeopardy. Facing sliding sales and a host of failed business ventures, Lego found itself $800M in debt and on the verge of bankruptcy.
With the rise of digital media commanding more attention from the brand's fan base, Lego had sought to diversify its business with TV shows, video games, movies, and theme parks. But the company's leaders didn't have expertise in these lines of business, which showed in the final products.
By the time Jorgen Vig Knudstorp took over as CEO in 2004, the company owned four Legoland theme parks, which cost £125M to build and then lost £25M in their first year.
Knudstorp cut costs by reducing the number of Lego parts in circulation from 13,000 to 7,000 and moving some of its manufacturing in distribution from Denmark to less expensive areas in Mexico and Central Europe.
The company sold off a majority stake in its theme parks to hospitality company Merlin Entertainments, and began working with video game companies and movie studios to produce crossover media. The Lego Movie, produced by Warner Brothers in 2014, was a smash hit that helped Lego increase profits by 15% year-over-year.
Lego also returned its focus to its iconic brick toys and customers. After four years of research, it produced the Lego Friends line, which replaced its traditional blocky figurines with more human-like mini-dolls. The company further engaged its fans by allowing them to submit their own designs and ideas, with the winning entries getting 1% of worldwide sales once the product is made.
Even in today's struggling toy market, the iconic brand grew its annual revenues to $5.6B in 2018, a testament to its devoted fan base and its willingness to listen to them.
---
15. Polaroid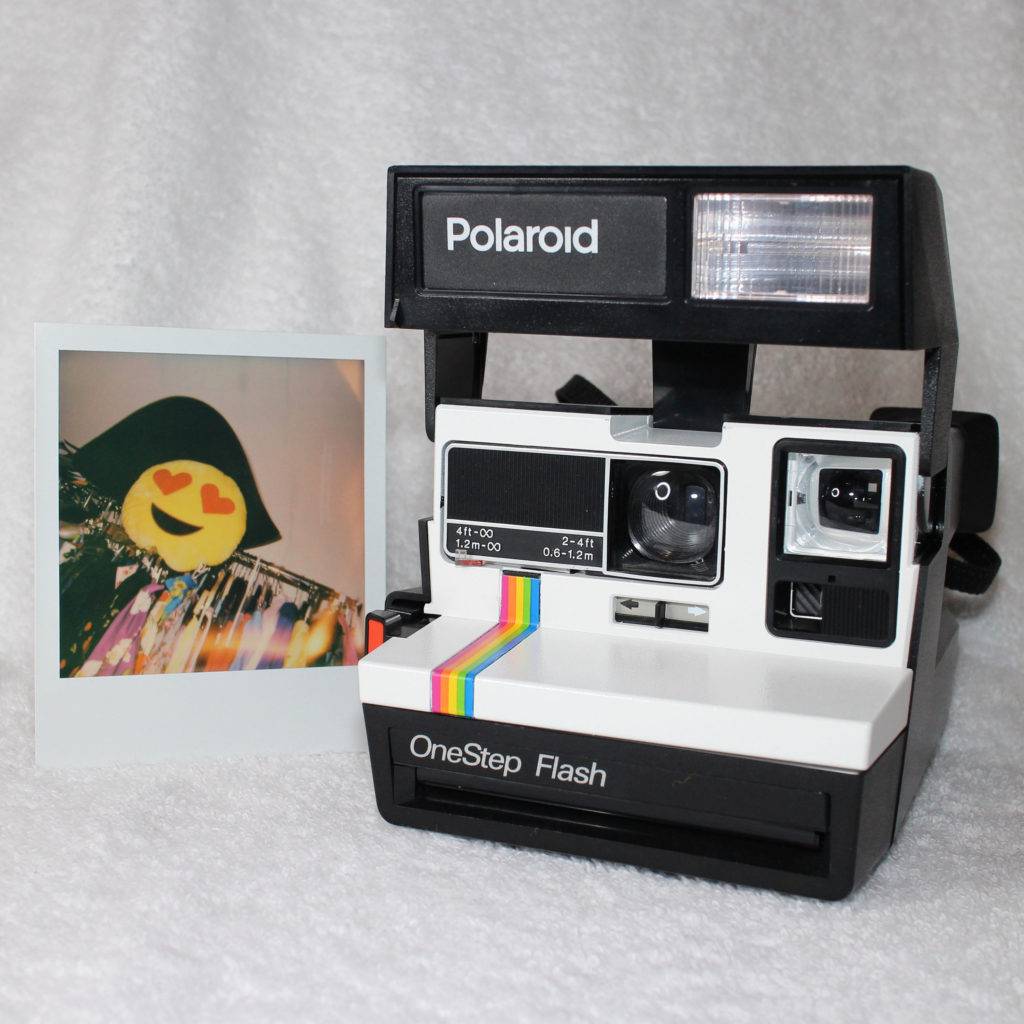 Source: UpcycledClassics
Polaroid went bankrupt twice between 2001 and 2008, the first time due to a failure to adapt to digital technology and the second time due to a $3B fraud scheme committed by its parent company.
But in the decade since its assets were acquired by a joint venture, Polaroid has slowly emerged as a fun throwback brand.
From 2009 through most of 2017, Polaroid's parent company licensed its brand to products that fit its three core tenets: visualization, sharing, and affordability. This gave way to Polaroid-branded cameras, TVs, and tablets.
In 2017, Polaroid was acquired by the largest shareholder of Impossible Project. The group of photography buffs had purchased the last remaining Polaroid factory in 2008 with the hopes of producing new instant cameras. Its first product, the Polaroid OneStep 2, received decent reviews.
Today, the company sells its original instant cameras and film, as well as licensed film printers, digital cameras, and TVs. Recently, the company released an upside-down camera in collaboration with the Netflix show Stranger Things.
---
16. WorldCom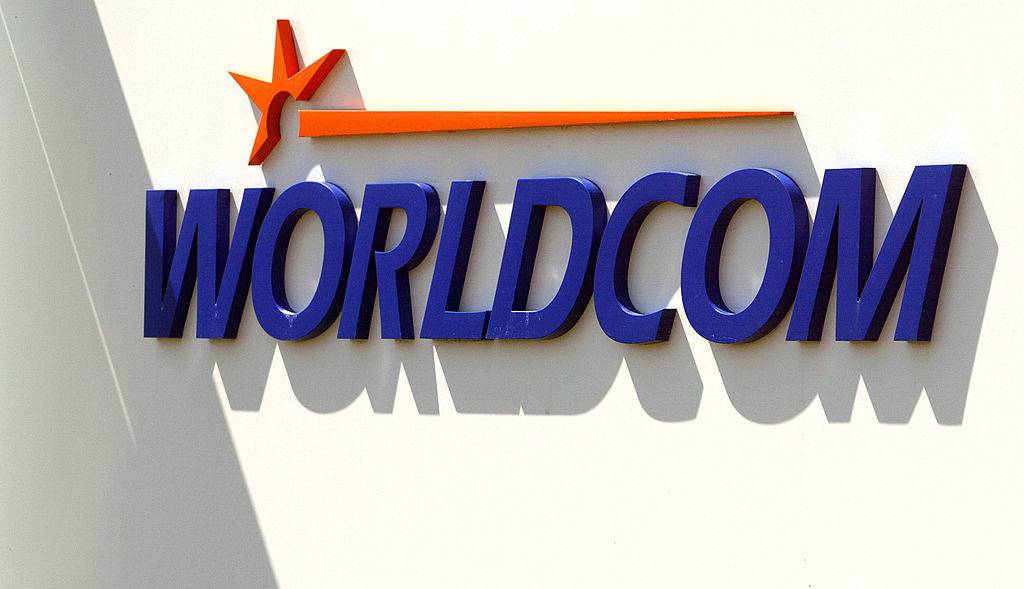 Source: Getty Images
WorldCom is best known for the $11B accounting scandal that inspired landmark corporate accountability legislation, but a zombie version of the company exists today — and it earned $8.8B in revenues last year.
After the proliferation of new fiber optic networks led to a decline in business, and it was revealed that WorldCom had been filing false documentation to inflate its stock price, the telecommunications company filed the largest bankruptcy in history in 2002. CEO Bernard Ebbers was ultimately sentenced to 25 years in prison, and the Sarbanes-Oxley Act was passed to reform corporate accounting.
WorldCom was renamed MCI and emerged from bankruptcy in 2004. However, the company struggled due to its failing long-distance phone service business, which had been wrecked by an ongoing price war between major carriers.
With a low stock price, high-value corporate clients, and a worldwide data network, MCI became an attractive target for Verizon, which agreed to acquire it for $6.6B in 2005.
MCI's enterprise operations were then folded into a new unit called Verizon Business, later renamed Verizon Enterprise Solutions. Today, the unit provides IT infrastructure and network solutions to a host of major companies and government organizations.
---
17. Merck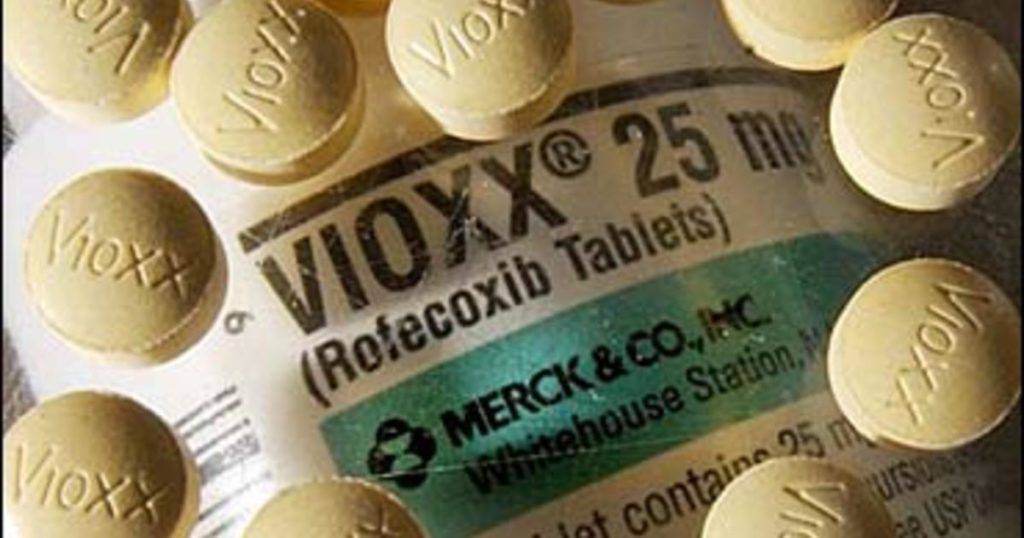 Source: CBS
In October 2004, financial analyst and media personality Jim Cramer sounded the alarm that drug manufacturer Merck was at risk of being bankrupted by product liability after its arthritis drug Vioxx had killed tens of thousands of patients.
Cramer quipped in New York Magazine that if he were the New York Stock Exchange, he would "put a big skull-and-bones warning label on Merck's stock that would say: 'Warning — the security you are purchasing may end up worthless to you…'"
Vioxx was found responsible for 88,000 heart attacks that resulted in 38,000 deaths, according to Lancet medical journal. A New York Times investigation found that Merck had ignored initial warning signs and put off conducting a study to directly test whether Vioxx increased patients' risk of suffering a heart attack.
Merck agreed to pay $950M to regulators and pleaded guilty to a charge of illegal marketing in 2011. But the company took on more than 27,000 product liability suits one by one, saving it from having to make a mass settlement.
After winning the majority of the early suits, Merck settled a class-action in 2007 for just under $5B — no small sum, but not life-threatening for the international pharmaceutical giant.
Merck invested heavily in research and development, ultimately introducing blockbuster products like the diabetes drug Januvia and the HPV vaccine Gardasil. By August 2007, the company's stock was back on the rise.
---
18. Pan-Am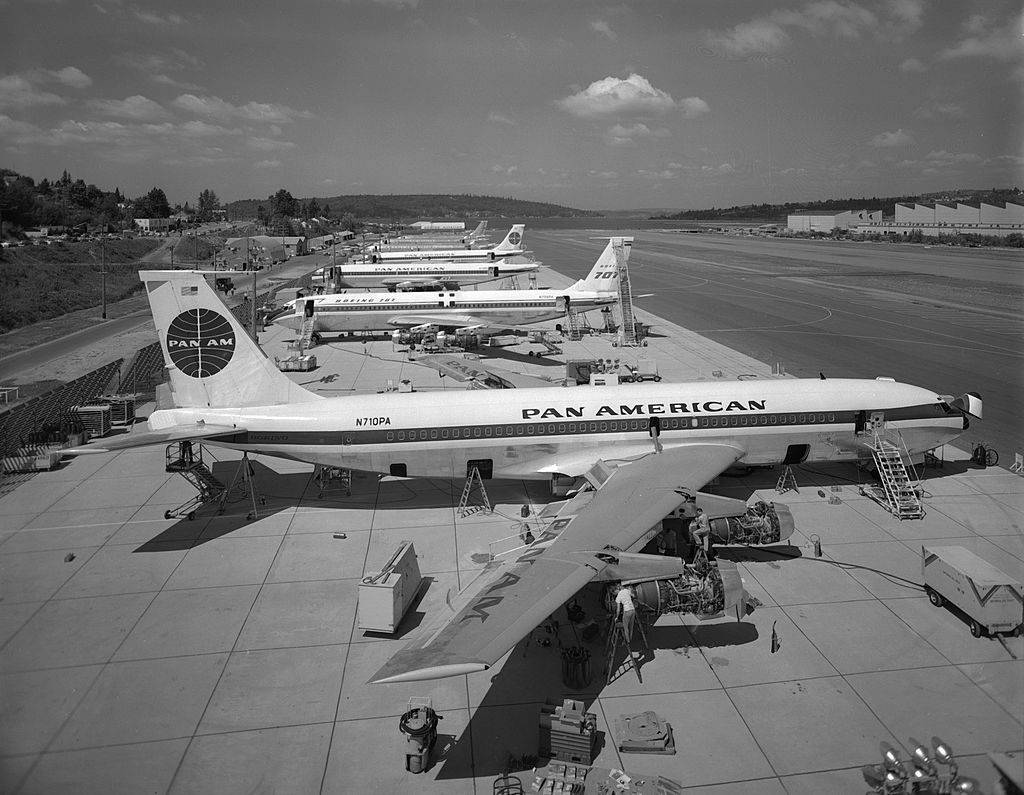 Source: Getty Images
Unfortunately, not all comebacks last. After going bankrupt in 1991, Pan American World Airways attempted to relaunch five times over the course of about 20 years. None of the efforts stuck.
The airline, then the seventh-largest US carrier, initially went bankrupt following a steep rise in fuel prices related to the Persian Gulf crisis. The company sold its best routes to Delta and attempted to emerge from bankruptcy as a smaller airline focused on the Caribbean and Latin America. However, the reorganization plan failed, and the company was losing $3M a day by the end of the year. Delta cut off its funding in December, forcing Pan Am to become the third major airline to shut down that year.
The most serious effort to revive the brand came in 1996, when two investors purchased the naming rights and launched a small airline that began flying two daily routes from New York to Miami and Los Angeles. The new Pan Am would grow to 20 destinations after the 1997 acquisition of Carnival Air Lines, but the aircraft leases of the combined fleet were too expensive, and the merged company would lose $60,000 per day by early 1998. In February, the company shut down its flights and filed for bankruptcy.
There would be other attempts at regional or cargo airlines bearing the Pan Am name, but none of them had the staying power of the original Pan American World Airways that flew from 1927 through 1991.
Today, the Pan Am name survives solely in the form of the Pan Am International Flight Academy, an international flight training school operated by Japan's All Nippon Airways.
If you aren't already a client, sign up for a free trial to learn more about our platform.