To get a sense of how Covid-19 could impact startup financing across the globe, we looked at funding activity in 2020 so far as well as funding changes during past outbreaks.
The coronavirus outbreak has led to massive disruptions in travel, healthcare, and supply chains that have wreaked havoc on global financial markets. 
Startup financing is also taking a hit.
Private market funding in Q1'20 is on pace to reach $77B, down more than 16% compared to Q4'19 and down nearly 12% versus Q1'19.
Below, we take a look at the potential impact of the coronavirus outbreak on private market funding to companies globally.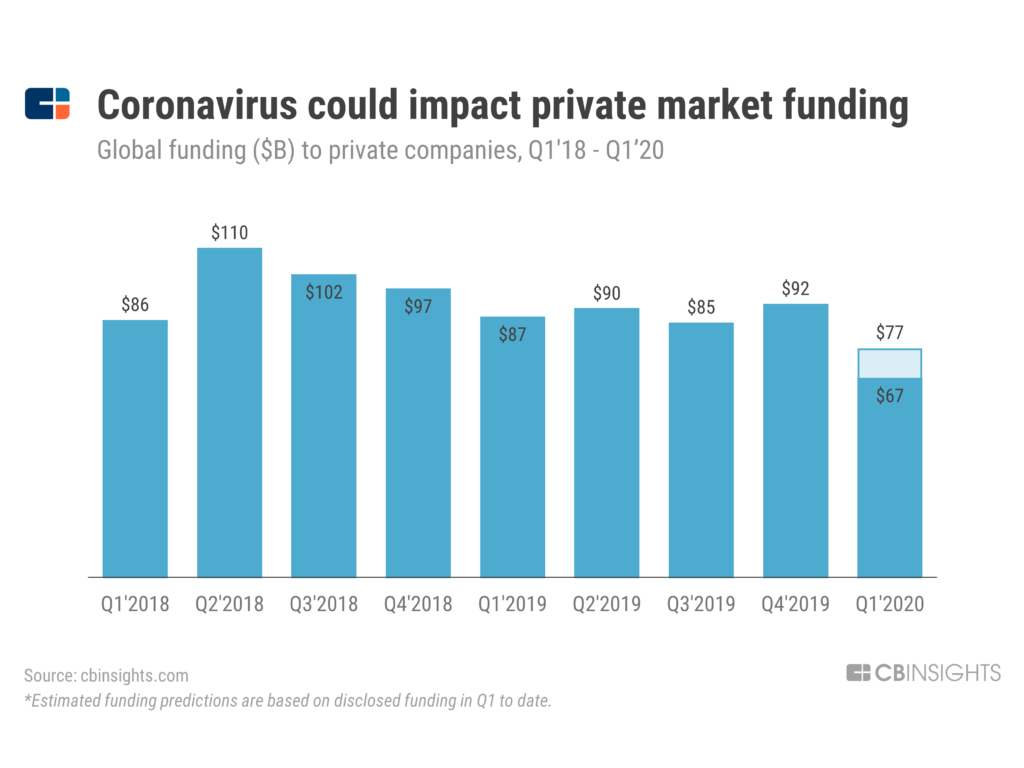 The projected decline in Q1'20 will be the second steepest quarterly decline in the past ten years, second only to a 36% decline in Q3'12.
However, the drop-off is more dramatic in Asia, where private market funding is expected to fall 35% from Q1'20, compared to Q4'19.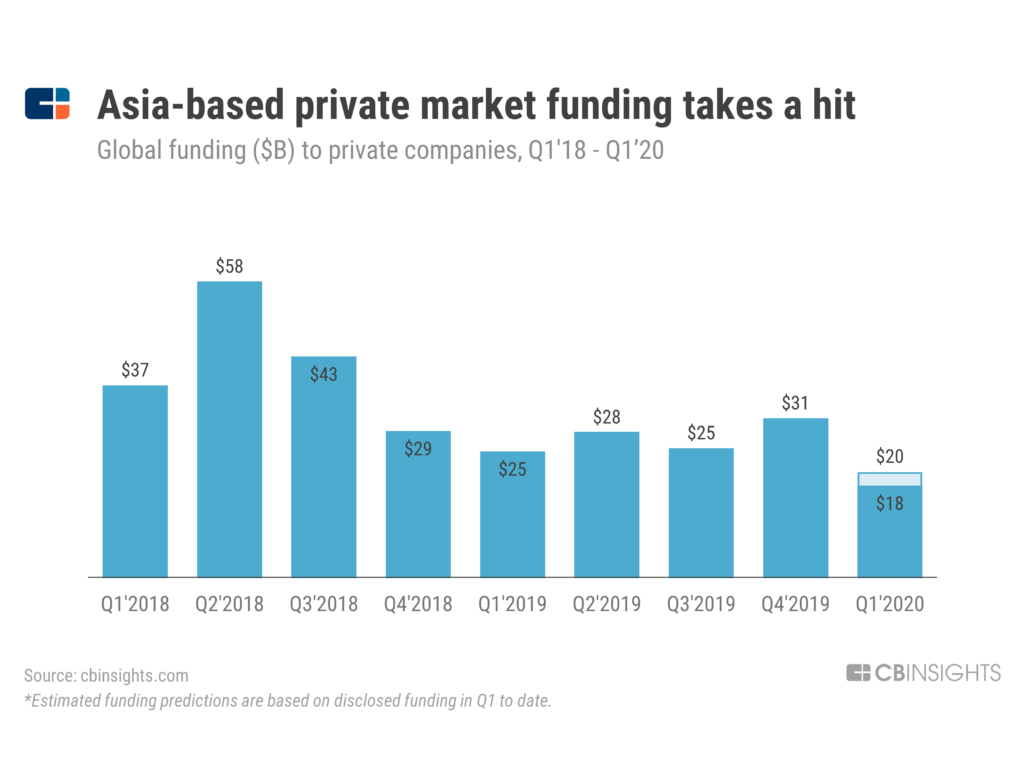 Similarly, deal volume has fallen globally, but most severely in Asia. While global deal volume is expected to decline 20%, Asia-based deals are expected to fall 40%.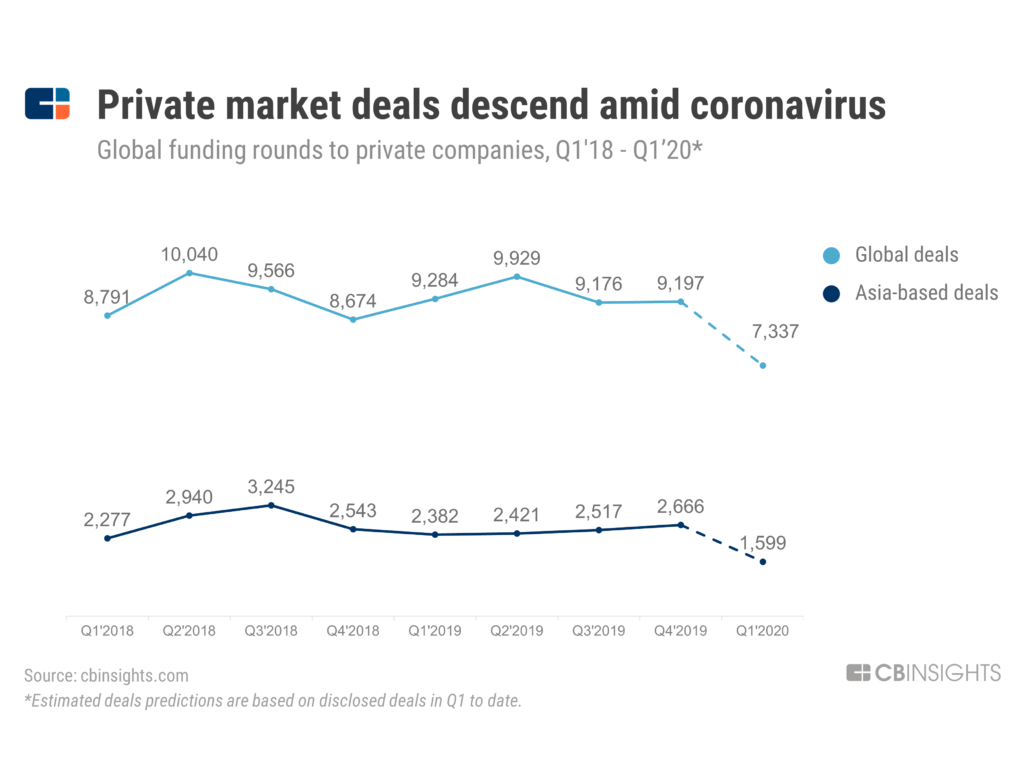 What we are seeing in Asia today is similar to the trends following past outbreaks. 
For example, during the severe acute respiratory syndrome (SARS) and Zika outbreaks, private market funding in Asia and South America saw double-digit declines. 
Looking forward
Companies are looking to emerging technology to repair their supply chains and manage their operations. For example, retailers are turning to startups that are developing supply chain visibility solutions to continue to meet customer needs.
Nonetheless, if past outbreaks are useful indicators, we can expect private market funding to continue its decline over the remainder of the year. 
If you aren't already a client, sign up for a free trial to learn more about our platform.