Also covered are how Domino's beat Pizza Hut to become the largest pizza chain in the world and the most active utility investor in emerging markets.
Today, we discuss:
Bank of America moves into conversational banking. What's the prognosis for startup virtual assistants targeting financial services?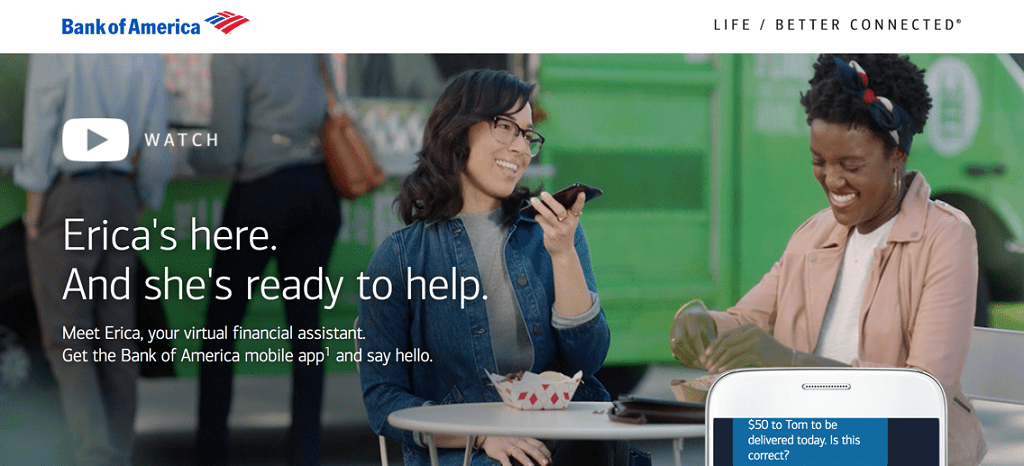 Last week, Bank of America revealed plans to roll out Erica, its conversational banking bot, to its 25M customers. The bot can check routing numbers, view bills and schedule payments, lock and unlock a user's debit card, send money to friends via Zelle, and find past transactions, among other activities.
What does Bank of America's mostly home-grown technology strategy mean for other private virtual assistants in the space?
A number of private, investor-backed companies have moved into the space. Initially, these were chatbots, and then as that term moved out of favor, they became "virtual assistants" (although "conversational banking" is the new hot term, it appears).