From using smartphones for ordering in restaurants to controlling self-service kiosks with hand gestures, these solutions are reducing the risk of exposure to germs by making customer interactions touchless.
As businesses slowly begin to reopen, they are looking for ways to reduce Covid-19 contamination risks across the consumer experience.
ALTERNATIVE PROTEINS, FITNESS TECH, AND GAMING SURGED IN Q3'20
Consumer product startup investment activity spiked in Q3'20 as funding reached an all-time high. Download our free report now.
Interest in "touchless" or "contactless" solutions has surged in the last few months.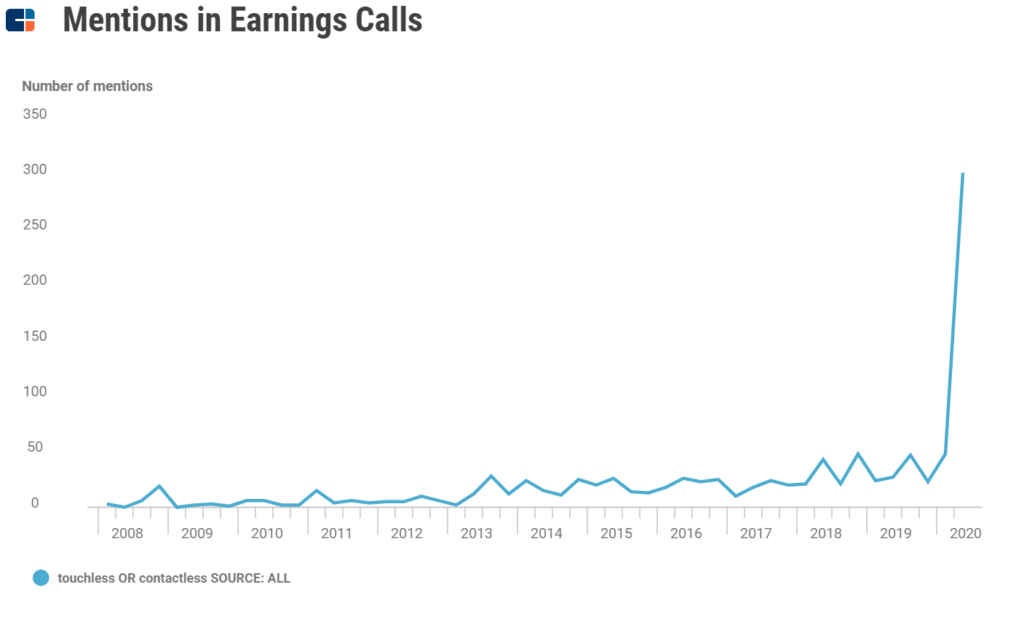 Source: CB Insights
These solutions will be critical for stores, offices, hotels, restaurants, and more to reassure customers and reopen safely.
Using CB Insights data, we identified 4 technologies that startups are using to create contactless or touchless customer experiences:
Mobile-based solutions

Voice-enabled solutions

Computer vision applications

Gesture detection technologies
Accessibility, cost, and implementation time will be key factors in deciding which solution — or combination of solutions — is the most relevant for each business.