The consumer products sector is being reshaped by the Covid-19 pandemic. We answer some of our readers' most pressing questions on the state of the industry and what to expect in the future.
The consumer products sector remains a key focus area for investors. Despite economic uncertainty, dollar funding increased 36% from Q4'19 to Q1'20 across major consumer products categories, with mega-deals in March 2020 helping drive this increase amid Covid-19.
Our recent webinar, In the Shadow of Covid-19: Consumer Investments & Trends to Watch, touched on some of the key trends from our State Of Consumer Products Q1'20 Report, including how Covid-19 has spurred innovation and growth in e-sports & gaming, as well as in alternative protein development.
Below, we answer some of our readers' most pressing questions from the webinar on the state of consumer products.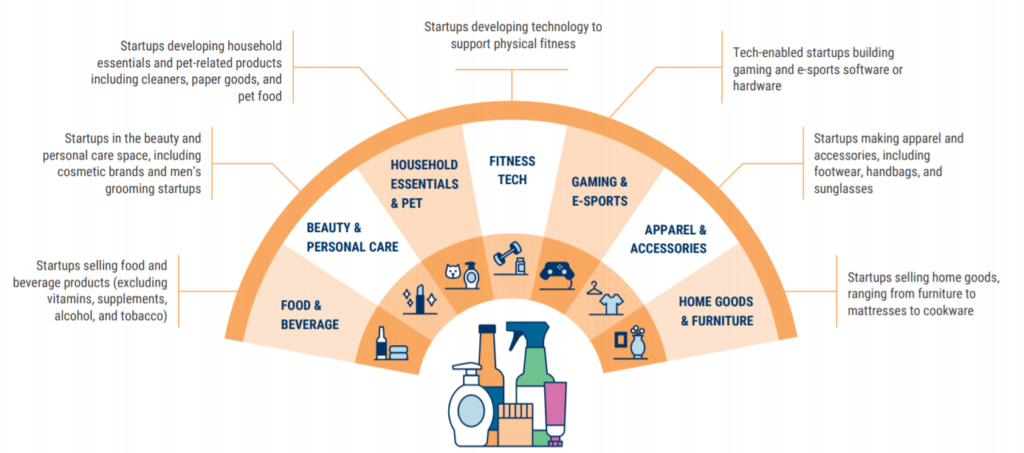 Why might large consumer products companies be interested in e-sports platforms like PlayVS and GreenPark Sports?
Startups like PlayVS and GreenPark Sports are looking to create products to help expand the e-sports audience. As new digital media and viewing experiences attract larger audiences to e-sports events, big consumer products companies will have new opportunities to reach and engage with consumers, including through new types of sponsorships and advertising.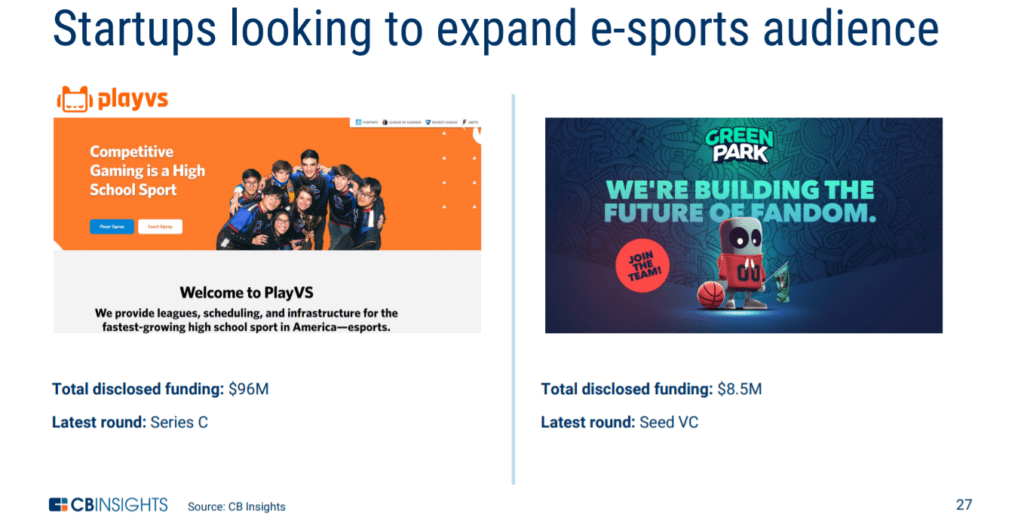 Can you speak to the meat supply shortage and its impact on consumer behavior?
While alternative proteins like plant-based meat have gained more momentum as retailers look to secure their supply chains, other side effects could include suppliers pulling back on SKU (stock keeping unit) variety to prioritize products that require less manual labor. Shoppers may also shift toward local farms and butchers for cuts of meat that are not widely available.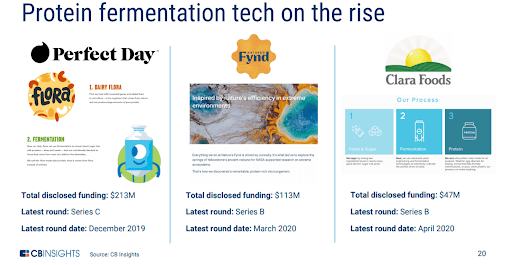 Have new consumption habits developed, in terms of the kind of foods consumers are looking for?
Many sources indicate that, since the pandemic began, consumers are purchasing more packaged and frozen foods, a trend that will likely continue as the economy slows and as more consumers prioritize low prices, food safety, and convenient meal preparation.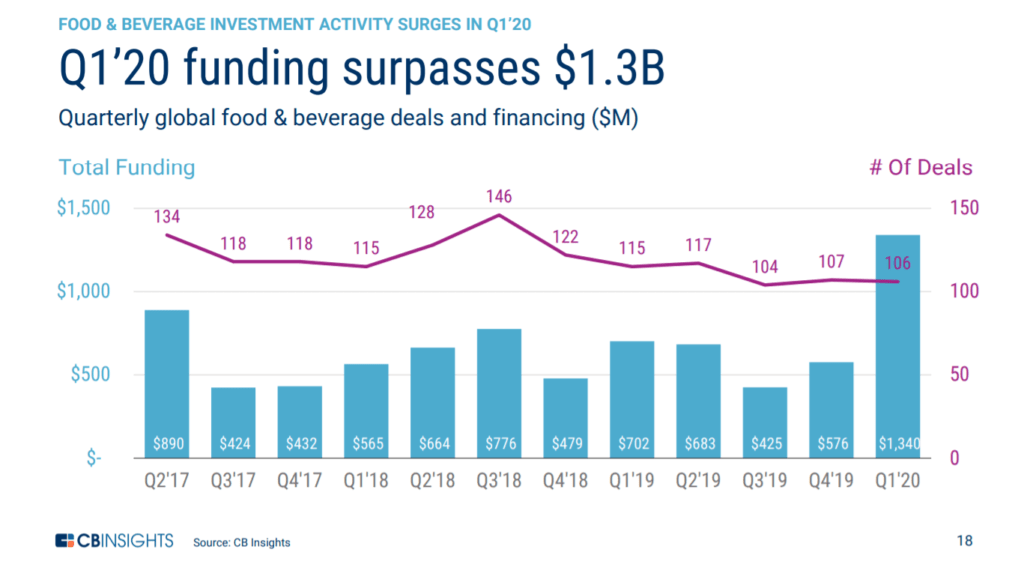 What's your view on the future of e-sports franchises after Covid-19?
While Covid-19 has been an accelerant for e-sports, the space is still in early days. Currently, game publishers capture the vast majority of the value created in this space; e-sports teams have very little leverage, as their potential to generate revenue is still small compared to the non-professional gaming market. However, as more companies look to popularize e-sports and, more importantly, create new fan experiences (in real life or digitally) around e-sports, teams and players might be able to capture more value.
Outside of brand advertising, are there any other potential revenue streams for virtual worlds in the gaming sphere?
Outside of the gaming industry's core revenue streams (e.g. consoles, subscriptions, and advertising), emerging monetization opportunities will likely revolve around new types of virtual goods, like skins for avatars, and in-game viewing experiences, such as concerts and movie trailers.
---
This report was created with data from CB Insights' emerging technology insights platform, which offers clarity into emerging tech and new business strategies through tools like:
If you aren't already a client, sign up for a free trial to learn more about our platform.