Modular construction startups are seeing the most funding in the construction tech space, though reports of difficulties at the most-hyped company have surfaced.
Construction tech companies have been on a fundraising tear. This year will set a record for the space, with funding already up 60% from 2017 and another quarter left.
As one of the last industries relatively untouched by digitization — that also happens to have economically vast, global significance — construction is an enticing target for VC investors looking for outsized returns.
Independent VCs and and corporate investors have injected over $1.4B in equity funding into construction tech startups so far in 2018.
Construction tech startups provide a variety of services, from AI-powered analytics to project management tools, but much of the funding is concentrated in pre-fabricated, modular construction.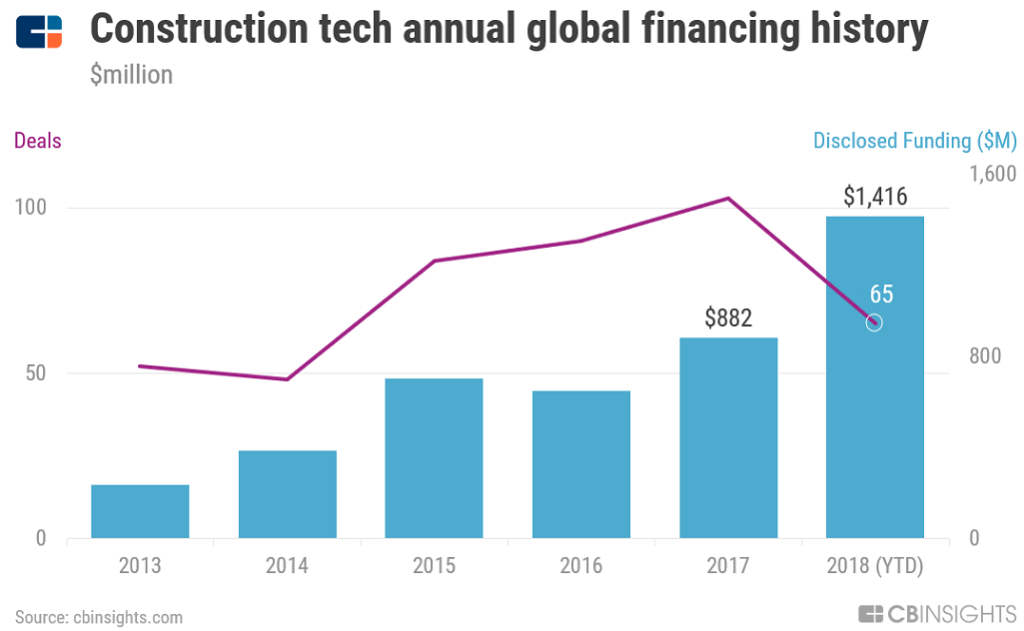 Pre-fab construction company Katerra is currently valued at $3B, and is the most well-funded construction tech startup. The company has grown rapidly, though recent reports of production delays and quality issues highlight the difficulty of changing the construction industry.
However, investors are betting that software-driven, centralized fabrication processes from Katerra and other startups like Project Frog, Blu Homes, and FullStack Modular will drive down construction costs, increase quality, and alleviate skilled labor shortages.
Funding concentrated in a few big players
The upward trend in construction tech financing is concentrated in bigger, late-stage players like Katerra. The modular construction startup's $865M Series D accounts for over 60% of construction tech's total funding so far in 2018. In 2017, Katerra raised $158M, or 18% of all funding in the space that year.
Seed and angel stage financing make up about half of the deal count in construction tech, though most of the dollars raised come from $100M+ mega-deals to later stage companies.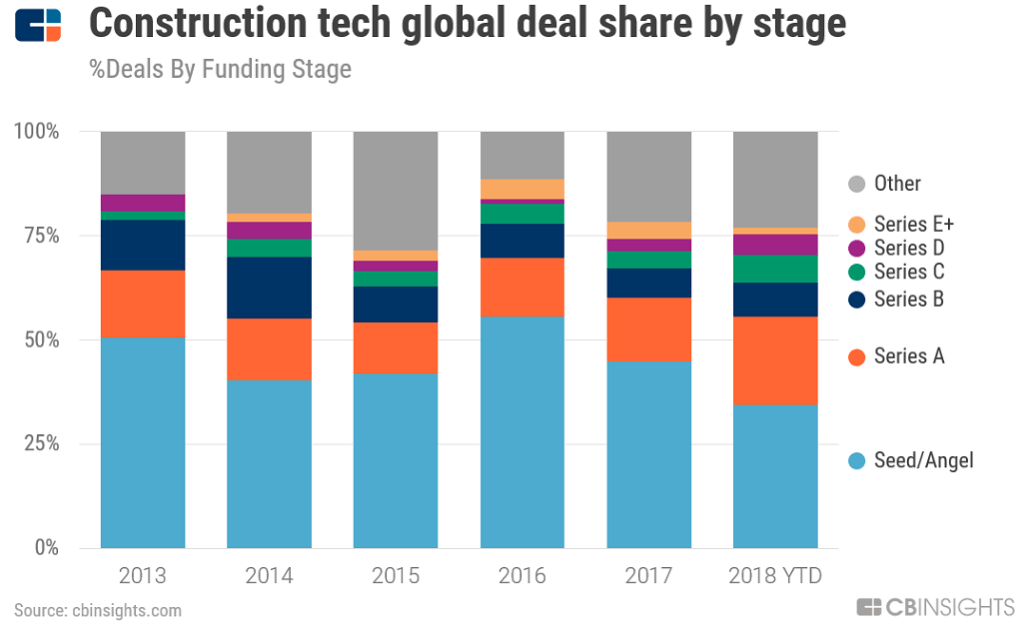 The success or failure of these companies could have an outsized effect on the overall construction tech thesis, and its ability to shake up the construction industry.
trouble for katerra?
Katerra has raised over $1B from investors that include Softbank, Foxconn, and Khosla Ventures. The company coordinates building component procurement, assembles sections of the structure, and brings it all together at the building's final site.
With these processes, Katerra hopes to make construction more like assembling a car than cobbling together a building.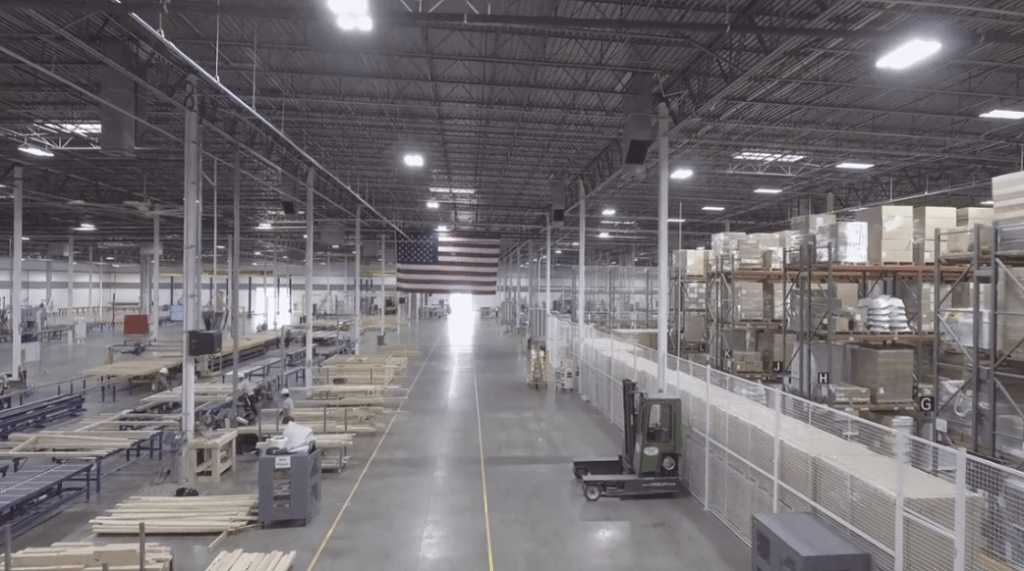 Katerra Factory
In late August 2018, reports surfaced of production delays and design flaws on Katerra projects. Employees reported difficulties installing plumbing and electrical systems at the pre-fab facility, and an instance of incorrectly installed fasteners.
Katerra also invested heavily in automation at its factories, only to revert to human operated processes after running into trouble operating the automated systems.
While not existential, these problems point to the difficulty of introducing new production processes into an industry. It could take decades for Katerra and other pre-fab startups to fully work kinks in new construction processes and increase the scale of their projects.
In the scale of its ambitions and automation-related setbacks, Katerra's path is similar to Tesla's. Both companies will likely need a period of additional development in automation and manufacturing processes to realize their ambitions.
But the current state of the construction industry points to huge efficiency gains, and returns for investors, if companies like Katerra get it right.
If you aren't already a client, sign up for a free trial to learn more about our platform.