Companies are trying to remove the burden of downloading games by streaming them directly from remote servers.
Recently, game publishers like Epic and Bethesda have helped drive the tremendous growth of the gaming industry. Last year, gaming generated nearly $122B in total revenue, and it's expected to grow nearly 50% to reach $180B by 2021.
As gaming technology evolves, one emerging trend is cloud-based gaming platforms.
These platforms allow gamers to stream their favorite games from remote cloud servers. This eliminates the need for expensive hardware (and often the need to download games at all). It can also turn most devices into powerful gaming machines.
Private companies like Shadow, LiquidSky, and Vortex are strategically positioning themselves for a cloud-based gaming future, while corporates are also jumping on the trend by building out the necessary infrastructure.
Using CB Insights' patent search engine, we looked at the research efforts of 5 publicly traded companies preparing for this fundamental shift in gaming. Below, we dig into these patents, which hint at what the future of cloud-based gaming might look like.
(For general cloud-based gaming patent activity, check out our patent search directly within our platform here. Besides the companies listed here, others such as Verizon, AMD, and Dell are also researching cloud-based gaming environments.)
GAMING INDUSTRY
Gaming companies are defined as those developing technologies for the PC, console, mobile, and/or AR/VR video gaming market.
Track The Gaming Space
Patent Name: Electronic Apparatus, Cloud Server, Game Service Providing System and Game Service Providing Method Thereof
Patent Assignee: Samsung Electronics
Date Filed: December 16, 2015
Date Granted: Pending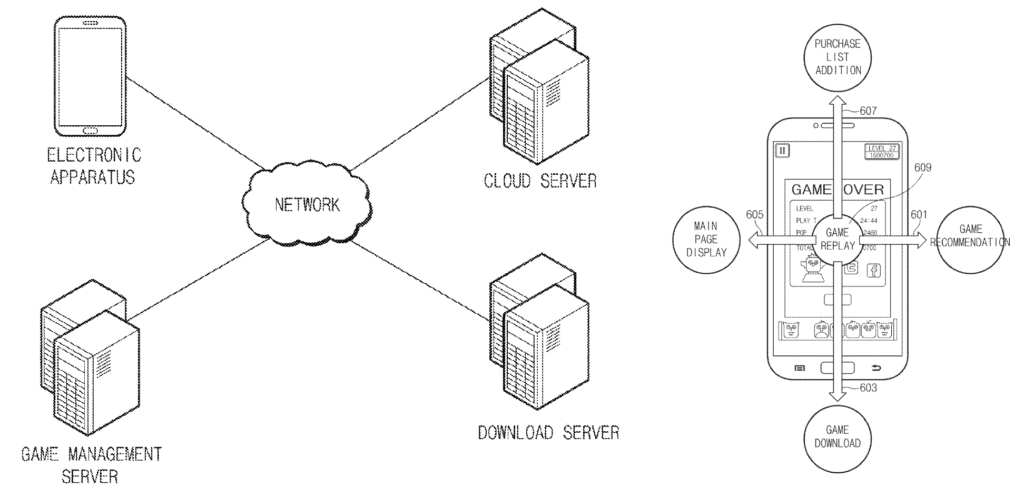 A patent filed by electronics manufacturer Samsung illustrates a cloud service that lets users play mobile games before purchasing and downloading them.
In the system, a mobile user could request a game that would then be delivered remotely from a cloud server. As the cloud server streams the pre-download game to the user's mobile device, another game management server would collect relevant gaming data.
If the user decides to purchase the game, it would become available for download and delivered via a download server.
Once the game is downloaded, the game management server would redeliver the data collected prior to purchase. This data would include game progress information, so the user can continue to game where they left off. This provides a seamless experience for the user from demo to download.
---
Patent Name: Start-Up Performance Improvement for Remote Video Gaming
Patent Assignee: Nvidia 
Date Filed: May 26, 2016
Date Granted: Pending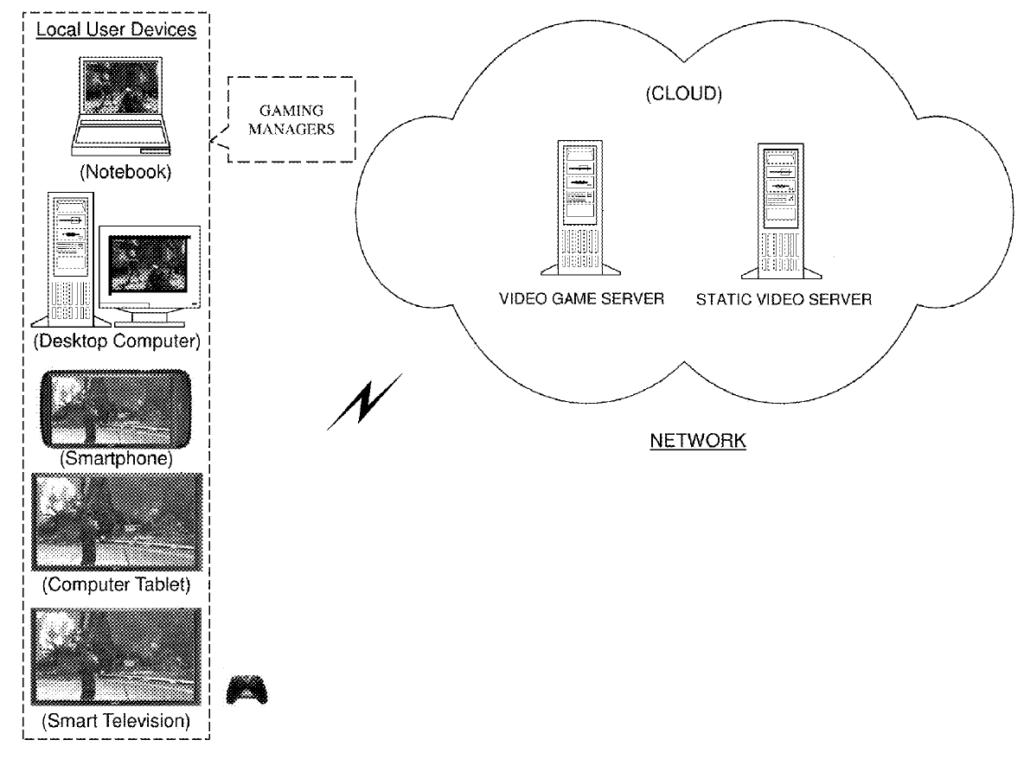 Nvidia, a designer and manufacturer of GPUs, applied for a patent in late 2016 outlining the replacement of loading screens with preconfigured video content. This system aims to boost user engagement and enhance the overall gaming experience during cloud-based gaming.
The methods described would deliver a video from one dedicated server while delivering the video game content from a separate server.
Nvidia offers a cloud-based gaming service called GeForce Now. The platform is currently operating in open beta and is expected to retail at $25 for 20 hours of game streaming.
---
Patent Name: Compression of State Information for Data Transfer Over Cloud-Based Networks
Patent Assignee: Sony
Date Filed: February 8, 2016
Date Granted: May 22, 2017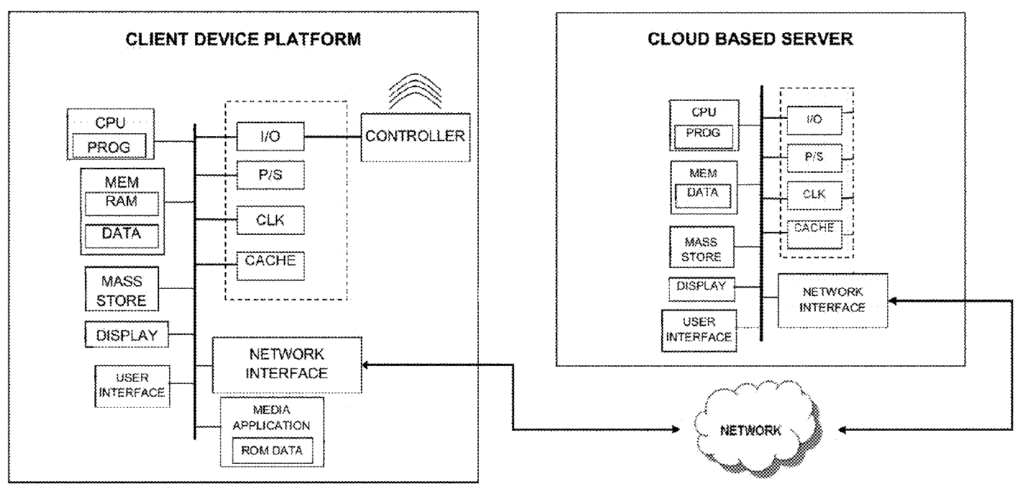 Sony is an electronics manufacturer known for its PlayStation gaming console. This patent outlines a system that compresses information for improved transfer over cloud-based networks.
One of the primary use cases for this system is the streaming of media-rich applications like mobile games.
In April 2015, Sony bought the assets and IP of OnLive, which was one of the first companies to offer cloud-based gaming. Sony has since used this technology for its cloud-based gaming service, PlayStation Now. However, the company has discontinued the service on many devices, with some reviews of the offering highlighting issues with latency and poor image quality.
This patent suggests that the company is continuing to invest in cloud-based gaming despite these setbacks. This research could better position Sony for its next iteration of the PlayStation Now service.
---
Patent Name: Media Synchronization for Real-Time Streaming
Patent Assignee: Microsoft
Date Filed: October 8, 2015
Date Granted: July 23, 2018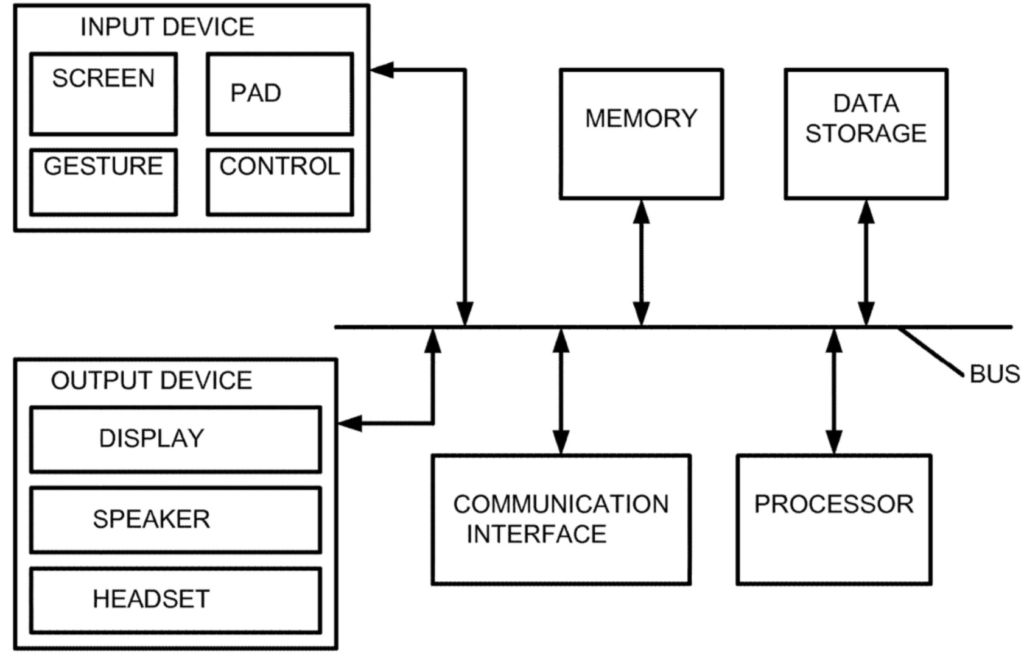 Microsoft, known for its Xbox gaming console, has been granted a patent for a system that synchronizes audio and video to improve real-time media streaming.
The patent gives an example where a user streaming a video game prompts an avatar to jump. The prompt is sent to a cloud server, which then returns the audio and video content associated with the specific in-game action.
Because this content is being streamed, the time required to return audio vs. video information may differ. For this reason, Microsoft is looking to synchronize these two content types, so they are delivered to the user's device at the same time.
While Microsoft doesn't offer a cloud-based gaming service at this time, the company is rumored to working on such a service, code-named Scarlett.
Scarlett is expected to be a lower-cost device that streams games from a central server, rather than a local console.
---
Patent Name: Independent Control Of Interactive Streaming Media
Patent Assignee: Google
Date Filed: July 27, 2015
Date Granted: Pending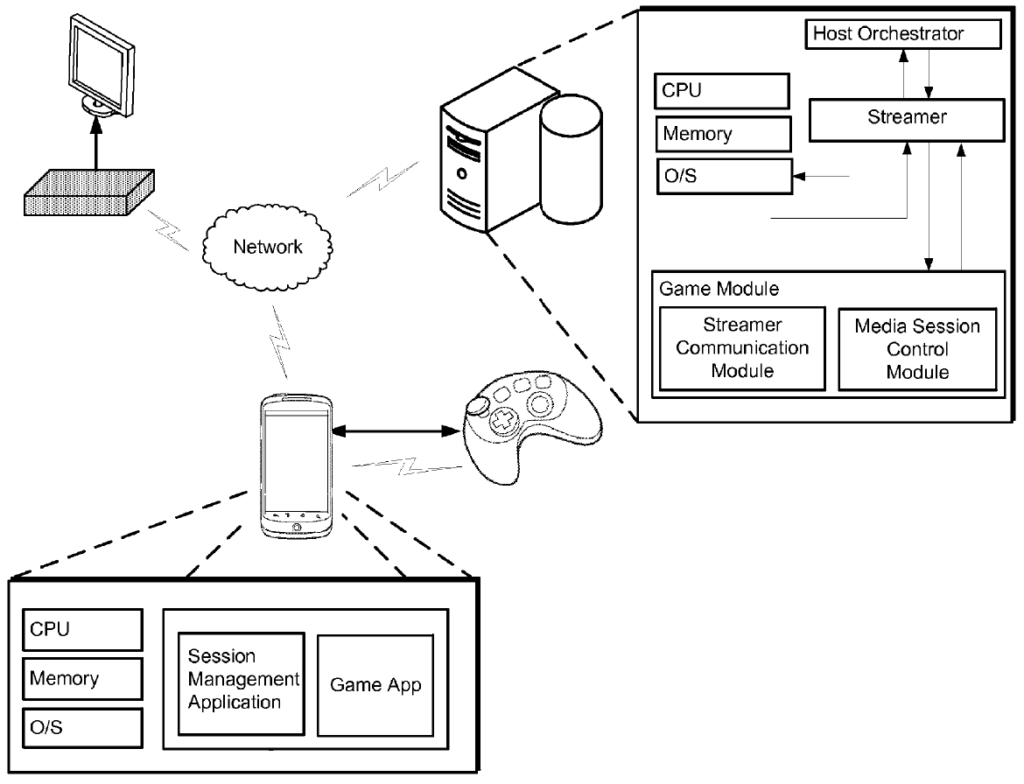 This Google patent outlines a system where a user sends control prompts to a remote server from a mobile device in order to change the displayed media.
While Google isn't known for its involvement in gaming, the company is reportedly working on a cloud-based gaming console and service codenamed Yeti.
Yeti would allow users to stream games with a device similar to Chromecast. It's possible that both gaming and other media services will be bundled into a single device.
While this patent highlights streaming to mobile devices, the company may look to offer this type of cloud-based gaming service across multiple device types, both in and out of the home.
If you aren't already a client, sign up for a free trial to learn more about our platform.