The acquisition will help Clarivate improve data collection competencies to boost its research capabilities. Here are the top-line bullets you need to know.
Clarivate, a subscription-based research services provider, has acquired ProQuest, an information and data provider. The deal, valued at $5.3B, is a combination of $4B in cash and $1.3B in equity, which includes refinancing of ProQuest's debt. The deal is expected to be complete by Q3'21.
Clarivate has secured a backstop of a $4B dedicated bridge facility from Citi and Goldman Sachs in conjunction with the deal. It plans to raise long-term capital from debt and stock markets before the acquisition is completed.
WHO ARE THE PARTIES TO THE DEAL?
ProQuest: Michigan-based ProQuest offers a collection of journals, e-books, dissertations, news, and videos that support researchers, libraries, and academics. The company's offerings include Alma and Rialto (management and workflow solutions), Syndetics Unbound (library services), and ProQuest One Academic, among others. ProQuest reportedly offers its services to more than 25,000 academic institutions, corporates, and research firms across 150 countries. The company generated $876M in revenue in 2020.
Clarivate: Pennsylvania-based Clarivate provides subscription-based services, which focus on analytics, academic research, patent intelligence. Its services include Web of Science, Cortellis, Derwent, CompuMark, MarkMonitor, and Darts-ip. In July 2020, Clarivate merged with CPA Global. The company expects to generate revenue between $1.79B and $1.84B by December 2021.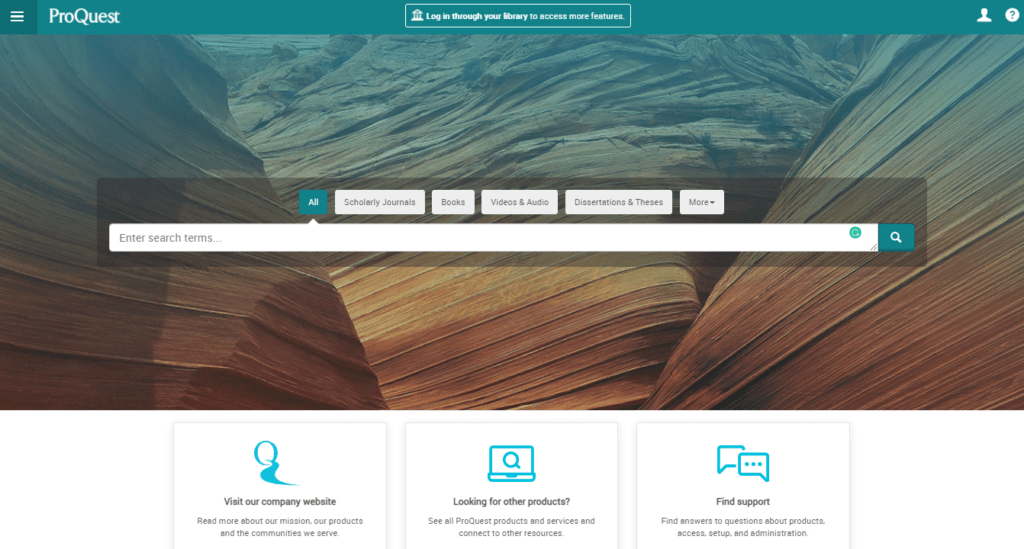 Source: ProQuest
WHY DOES THE MARKET MATTER?
The acquisition materialized in the information services space where:
The global information services market is projected to grow at a CAGR of 8% and reach a value of $50.3B by 2025, according to Technavio.
Higher investments are being made in the information services industry with a focus on big data, IoT, and automation to provide reliable and accurate research solutions.