Chipper Cash has raised $302.6M in funding to date. Here are the top-line bullets you need to know.
Chipper Cash, an African cross-border payments company, has raised $150M in an extended Series C round that drew participation from FTX, Ribbit Capital, SVB Capital, Deciens Capital, and Bezos Expeditions, among others.
How's the company performing?
California-based Chipper Cash provides free peer-to-peer payment services across 9 countries: the US, the UK, Ghana, Uganda, Tanzania, Rwanda, Nigeria, South Africa, and Kenya.
The company recently ventured into the UK and US markets in order to enable the sending of money from both locations to Africa.
Chipper Cash has 4M users, and it sees 80K transactions and 40K new users daily.
Chipper Cash integrates with Tip Jar — a social payments gateway on Twitter that allows creators to receive money on the platform.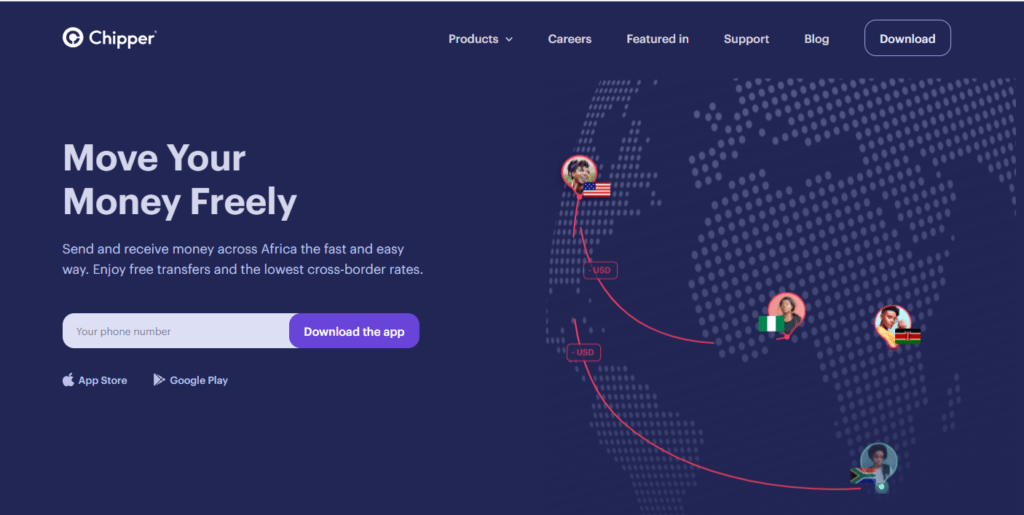 Source: Chipper Cash
Why does the market matter?
The global market for fintech is projected to grow at a CAGR of 23.4% to reach a value of $324B by 2026, according to Market Data Forecast.
The global fintech adoption rate stands at 25%, signaling the presence of growth opportunities for providers and first movers.
The Covid-19 pandemic has driven demand for cashless transactions and increased the adoption of digital payment solutions and online payment gateways.
The fintech market has seen a funding boom in recent years. Over the first 3 quarters of 2021, fintech startups saw $91.5B across 3,514 VC deals.