Dedicated online luxury platforms are battling to become the entry point to China for luxury brands.
Luxury platform Farfetch just announced its decision to merge its business in China with JD.com's luxury e-commerce platform TOPLIFE. 
Unlike Amazon in the US, Chinese e-commerce giants are aggressively courting luxury brands. Both Alibaba and JD.com have recently launched dedicated all-in-one luxury platforms with ultra-secure warehouses, invite-only loyalty programs, mobile e-commerce, and other services.
And it's working — Alibaba's Tmall Luxury Pavilion now offers more than 80 brands, including Maserati, Valentino, and Burberry.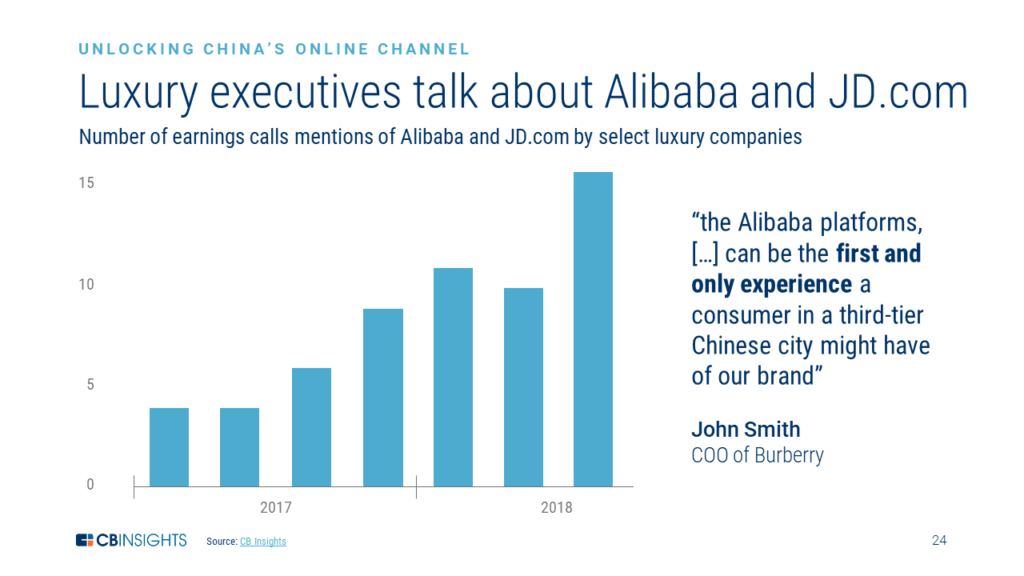 While brands like LVMH and Prada are choosing to go solo on e-commerce, others bet that these dedicated luxury platforms can help them reach out to Chinese consumers better and faster.
And it makes sense.
The vast majority of luxury stores are located in the top 15 cities in China, but 75% of the wealthy Chinese consumers live outside of these cities, according to McKinsey.
Alibaba and JD.com have the scale to deliver goods to consumers in second-tier and third-tier cities where luxury brands lack retail presence. They also offer premium delivery services such as JD.com's white glove delivery service.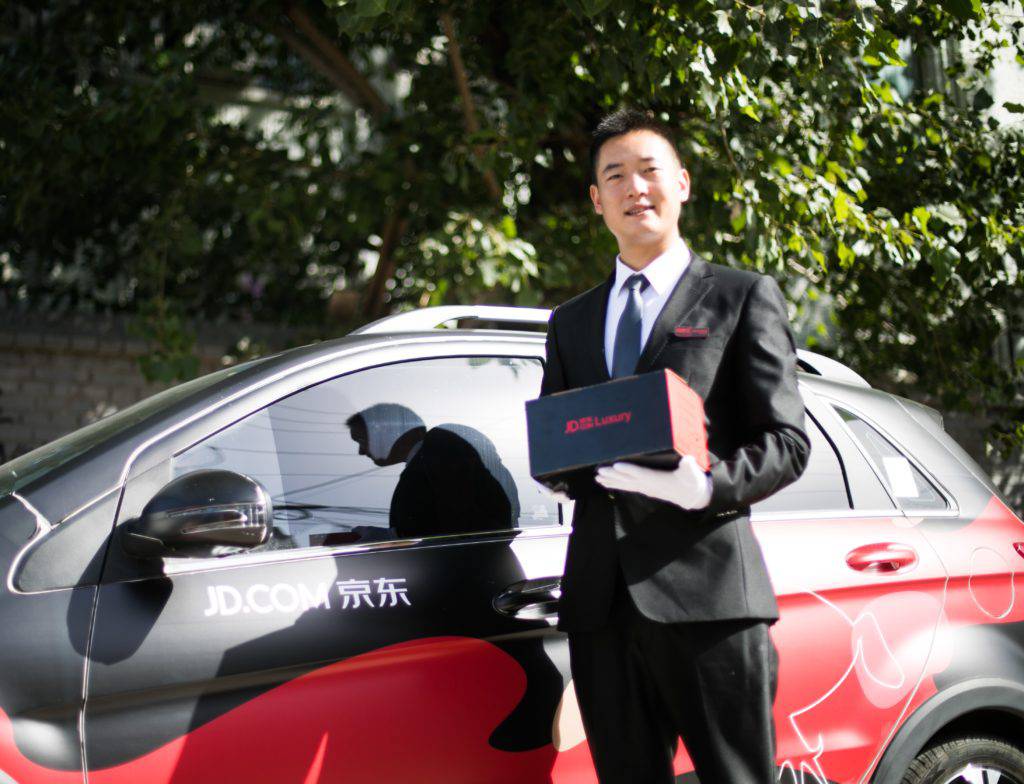 Source: JD.com
By betting on China's online platforms, luxury brands are acknowledging the importance of the online channel to reach out to tech-savvy generations as well as customers outside of the large cities.
Luxury is shifting from exclusive distribution — limited retail footprint in major cities — to favoring convenience: being able to purchase goods wherever you are, whenever you want.
Going forward, luxury brands will need to find new ways to create a sense of exclusivity. This could include more personalized services and products based on the data captured by these luxury e-commerce platforms, as well as delivery and packaging innovation, among others.
If you aren't already a client, sign up for a free trial to learn more about our platform.