Funding to China-based healthcare startups plummeted in the first quarter of the year, as investor activity dried up amid the Covid-19 pandemic.
Along with the health crisis that hit China in early 2020, healthcare startups saw fewer deals and dollars come in during the first quarter as investors paused on new financings.
Deals to China-based healthcare companies fell 39% compared to the quarter prior, with just 100 healthcare deals in the country as Covid-19 pushed investment appetite down.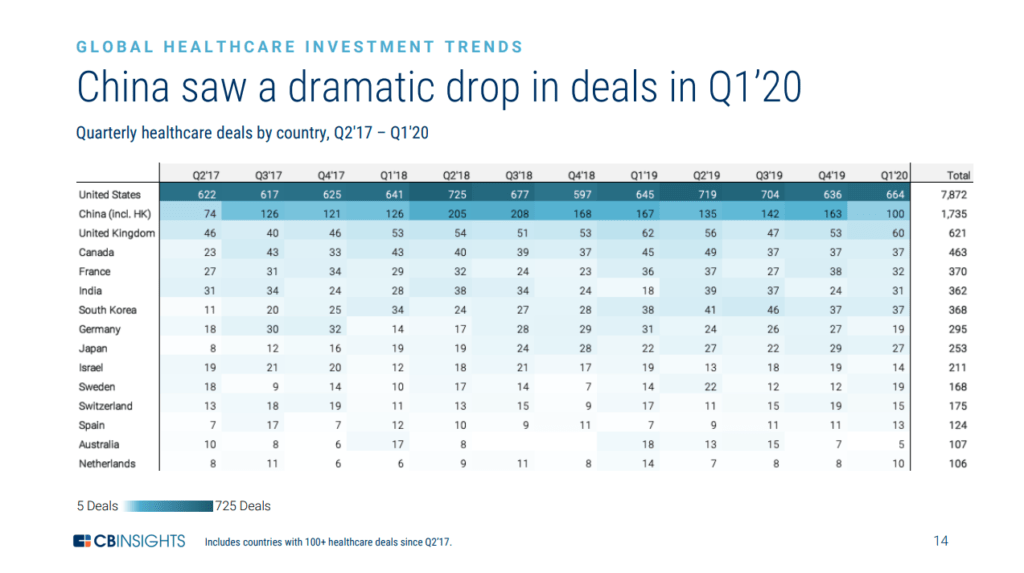 The number of mega-rounds ($100M+) to China-based companies also fell, from 8 rounds in Q4'19 to just 3 in Q1'20.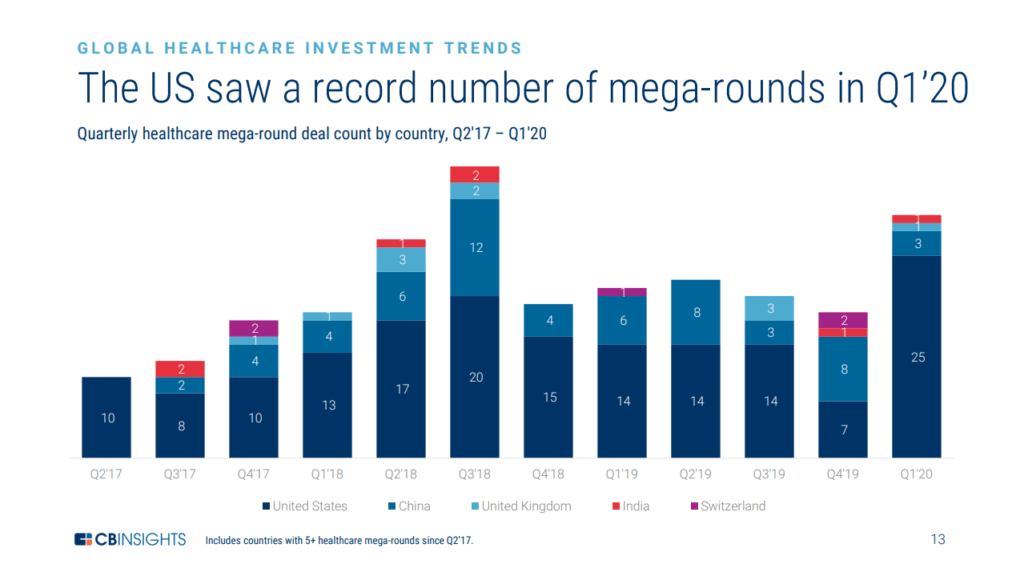 More specifically, the digital health space in China saw a large decline, with funding down 52% and deals down 51% quarter-over-quarter since Q4'19.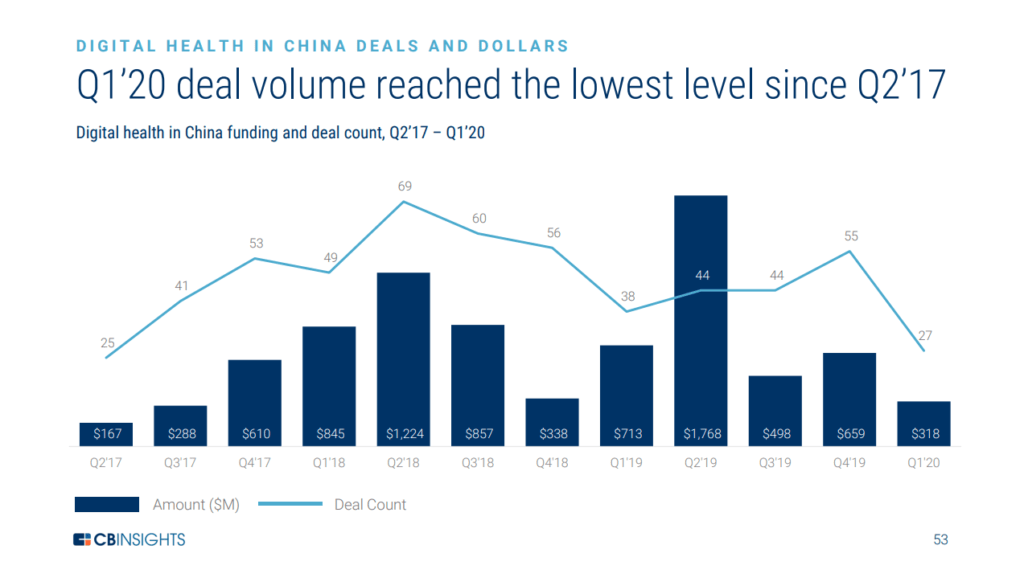 Telehealth companies, however, saw a spike in utilization for their services as patients turned to online visits.
The largest China-based digital health financing in the quarter went to Zhangshang Tangyi, a mobile diabetes management app that allows patients to record their own health data. It raised a $144M Series D in January from investors including Samsung, Talsy Capital, and SIG Asia Investments.
For more information and additional insights into healthcare funding trends, check out our State Of Healthcare Q1'20 Report: Investment & Sector Trends To Watch.
If you aren't already a client, sign up for a free trial to learn more about our platform.