With Character.AI recording millions of app downloads in just a week, we look into the market for AI companions powered by generative AI.
Generative AI unicorn Character.AI logged 1.7M downloads in its first week, signaling traction for chatbots powered by generative AI that offer seemingly limitless dialogue possibilities (aka AI companions).
The company develops a range of chatbots capable of engaging in open-ended conversations with applications spanning entertainment, education, idea generation, and more. 
Character AI's fast start has brought attention to the AI companion market. The companies in this space use generative AI to create bots designed to engage in natural language conversations with humans. 
In this brief, we use CB Insights data to analyze the following areas:
Total funding in the space

Top-funded companies

Valuations
Total funding in the space
Total funding in the generative AI companion space reached a record $299M in 2022. In 2023, funding remains at impressive levels with $155M raised so far this year. 
Inflection's $225M Series A round in May 2022 accounted for 75% of the funding in 2022.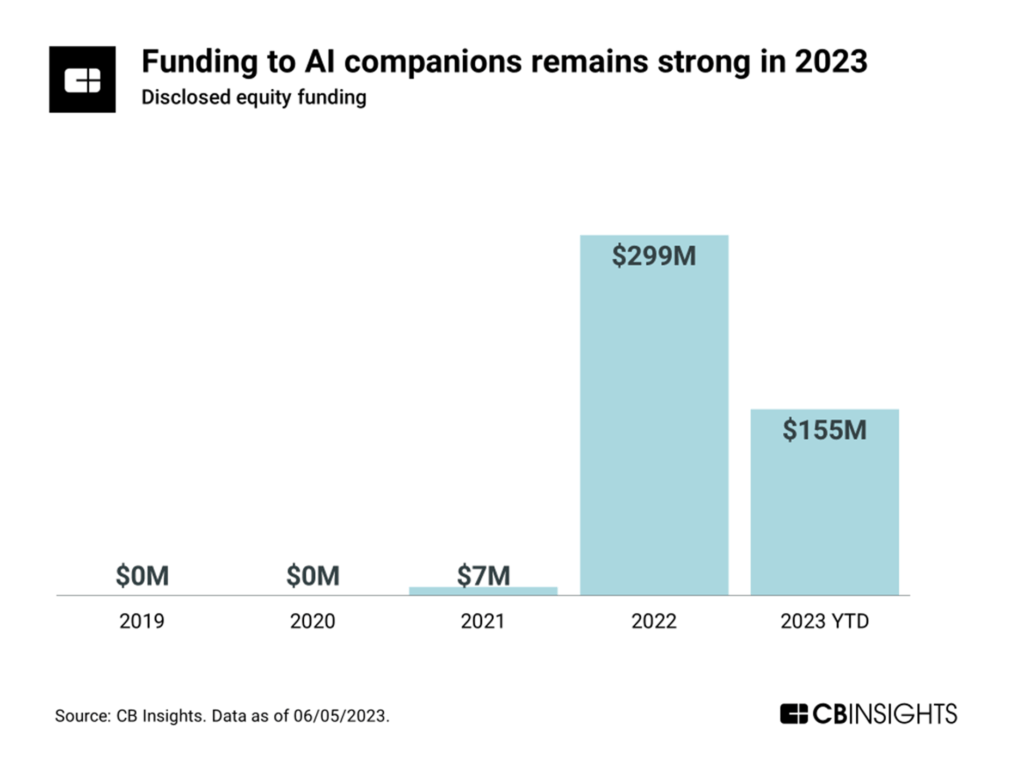 Top-funded companies