We also cover how startups are extending food shelf life and inductive charging patents.
Today, we're talking about challenger banks, Amazon getting into everyone's biz, one of the best VC funds of all time, AI in gaming, and more, including:
Monzo's insane valuation multiple

Amazon rumor roundup

Benchmark — who are the next winners?

Companies bringing AI to gaming
How extended shelf life could help fix the food supply chain  
The companies jumping on wireless charging 
Monzo's crazy valuation multiple
It seems like challenger banks are all the rage right now. Six challenger banks have raised financing in 2018 YTD, as the list of Monzo competitors below highlights. But the zeitgeist for challenger banks has also pushed up valuation multiples, as evidenced by Monzo's rumored valuation.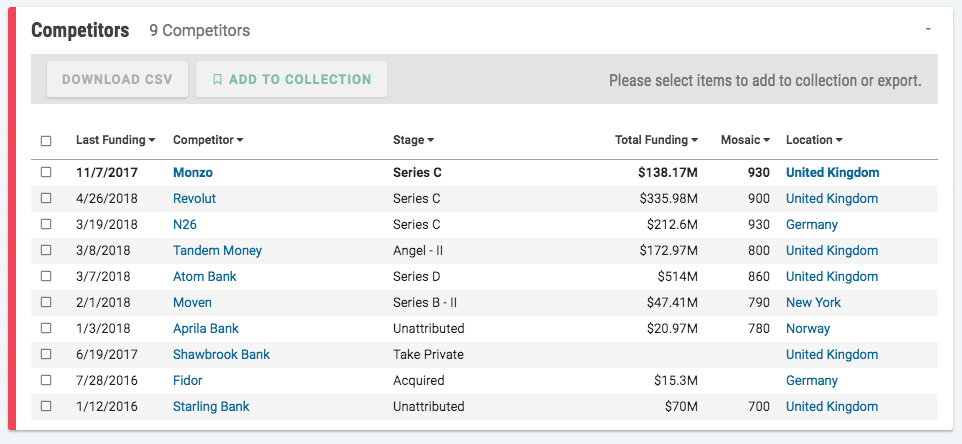 The FT reported that Monzo is raising at at $1.5B valuation. This would put it in the #3 spot, behind Revolut, which raised earlier this year at a $1.7B valuation, and Atom Bank, which raised $206M in March 2018 at a $1.25B valuation.
What makes Monzo's valuation so interesting is the multiple, which its income statement reveals.