The company was last valued at $4.2B in June 2021. Here are the top-line bullets you need to know.
Chainalysis, a blockchain analysis company, has raised $170M in a Series F round led by GIC.
How's the company performing?
New York-based Chainalysis helps governments, banks, and businesses detect illicit crypto activity.
The company has over 750 customers, including Bitpay, Korbit, Barclays, Square, and Gemini, across 70+ countries.
Its employee count doubled to 700 in 2021.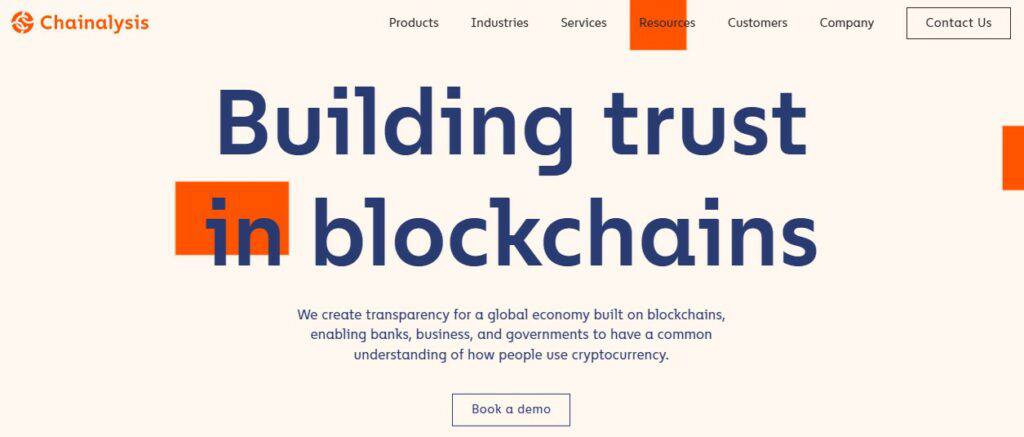 Source: Chainalysis
Why does the market matter?
The cryptocurrency market is expected to reach a value of $2.2B by 2026, growing at a CAGR of 7.1%, according to Markets and Markets.
Crypto has applications across peer-to-peer payments, remittances, e-commerce, retail, media & entertainment, and other industries as well.
The growth of crypto has given rise to concerns regarding its potential to enable fraud and financial crime, increasing regulatory pressure as well as the demand for analytics tools for compliance and risk management.
Recently, the crypto market has taken a plunge due to a major selloff in stocks and other digital assets. Earlier this week, Bitcoin saw its price drop by more than 50% from its November 2021 peak to hit $31K, according to Coingecko.