The funding will help Cervest enter the US market. Here are the top-line bullets you need to know.
Cervest, an AI-powered climate intelligence platform, has raised $30M in a Series A with participation from Draper Esprit, Future Positive Capital, and Astanor Ventures, among others.
How's the company performing?
UK-based Cervest allows companies, financial services institutions, and governments to quantify climate risk at an asset level. Its AI-driven platform uses a mix of public and private data sources and statistical science methodologies.
EarthScan, the company's first product, provides on-demand access to climate-factored asset risk across multiple categories that go 50 years into the past and 80 years into the future to assist companies in de-risking, meeting guidelines, and achieving low-carbon growth.
Cervest's research and innovation partners include Google, PWC, Aibe, and Change Now, among others.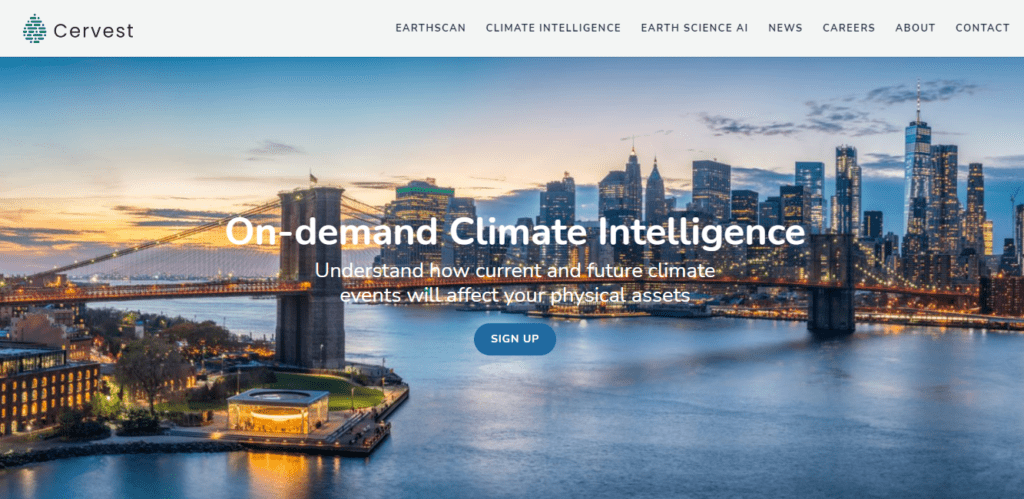 Source: Cervest
Why does the market matter?
The climate intelligence industry is valued at $40B.
Over 200 of the largest global companies estimate around $1T in losses due to climate change and a reduction of 18% in global GDP growth in 30 years. These factors have caused companies and governments to adopt climate intelligence protocols, leading to the industry's growth.