The acquisition will provide opportunities to CDK Global to build OEM partnerships. Here are the top-line bullets you need to know.
CDK Global, an automotive dealership tech provider, has acquired online automobile buying and selling platform Roadster for $360M in an all-cash deal. Roadster will now be a wholly-owned subsidiary.
WHO ARE THE PARTIES TO THE DEAL?
Roadster – California-based Roadster is an online marketplace platform that assists dealers in selling new and used automobiles and helps buyers to explore and select from a range of vehicles. It also offers concierge services to its clients. Its solutions include inventory merchandising, financing/leasing, incentives, trade-ins, service plans, and, sale of accessories. Its customers include Planet Hyundai, Sun Automotive Group, Audi Rocklin, and Longo Toyota, among others.
CDK Global – Illinois-based CDK Global provides data and technology solutions for automobile dealers, across sales, financing, insurance, parts supply, repair, and maintenance. It offers its platform to more than 26,500 automobile dealers. It has offices in North America, Europe, the Middle East, Africa, Asia Pacific, and South America. The company generated $2B in revenue in 2020.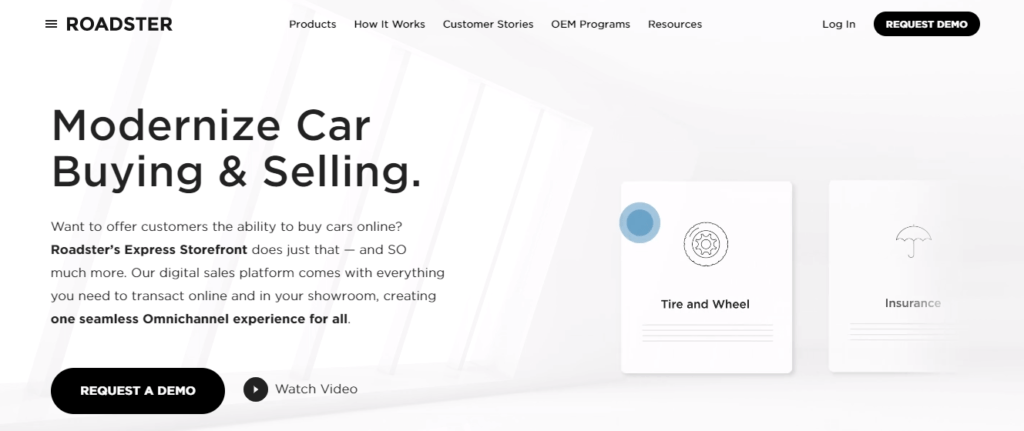 Source: Roadster
WHY DOES THE MARKET MATTER?
The acquisition strengthens CDK Global's position in the automotive retailing space where:
The global online automotive retail market is projected to grow at a CAGR of 8.9% to reach a value of $50.7M by 2025, according to Daedal Research.
Digital auto retailing and remote financing have not only made buying cars more convenient but have also improved dealers' efficiency, leading to the growth of the market.
The Covid-19 pandemic has accelerated digitization in the auto retail space, with 61% of consumers now open to buying a car online, up from 32% before the pandemic.