Also covered are banking automation startups and investors.
Today, we're taking a look at banking RPA startups, the companies coming for Square and PayPal, EV startups, and more, including:
Where the most cannabis patents come from

23 mega-deals

Disruption at the point of sale

Startups driving EV innovation

 Market map: banking automation
 The most active investors trying to eliminate junior bankers
Cannabis patents aren't coming from corporates
Last week, we discussed how corporates talk about cannabis/marijuana versus the non-psychoactive compound CBD. Today, we're taking a look at how companies patent these two subjects.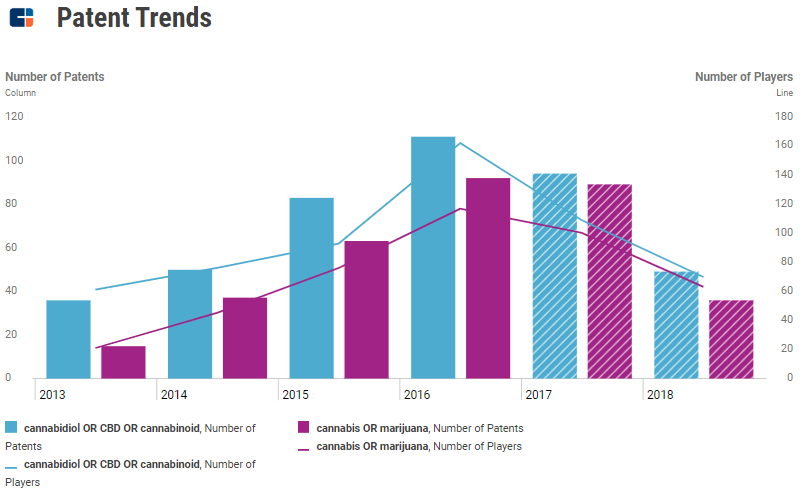 As we can see above, companies are still filing patent applications on the topic of CBD more than marijuana or cannabis, but the gap is shrinking. (Note: there is a 12- to 18-month lag between when a patent is filed and when it is published.)
Cannabidiol (CBD) patents are mainly focused on medical applications of the plant. The top patent players include medical research companies like GW Pharmaceuticals and Otsuka Pharmaceutical. These companies are patenting ways to use the CBD compound to treat or alleviate medical issues like epilepsy, cancer, and fatty liver disease.