CBD is infiltrating everything from candy to feminine care products, but many startups in the space are operating in the FDA "gray area."
Everyone's jumping on the CBD bandwagon. Chatter around the topic has skyrocketed as it makes its way into everything from lollipops to tampons.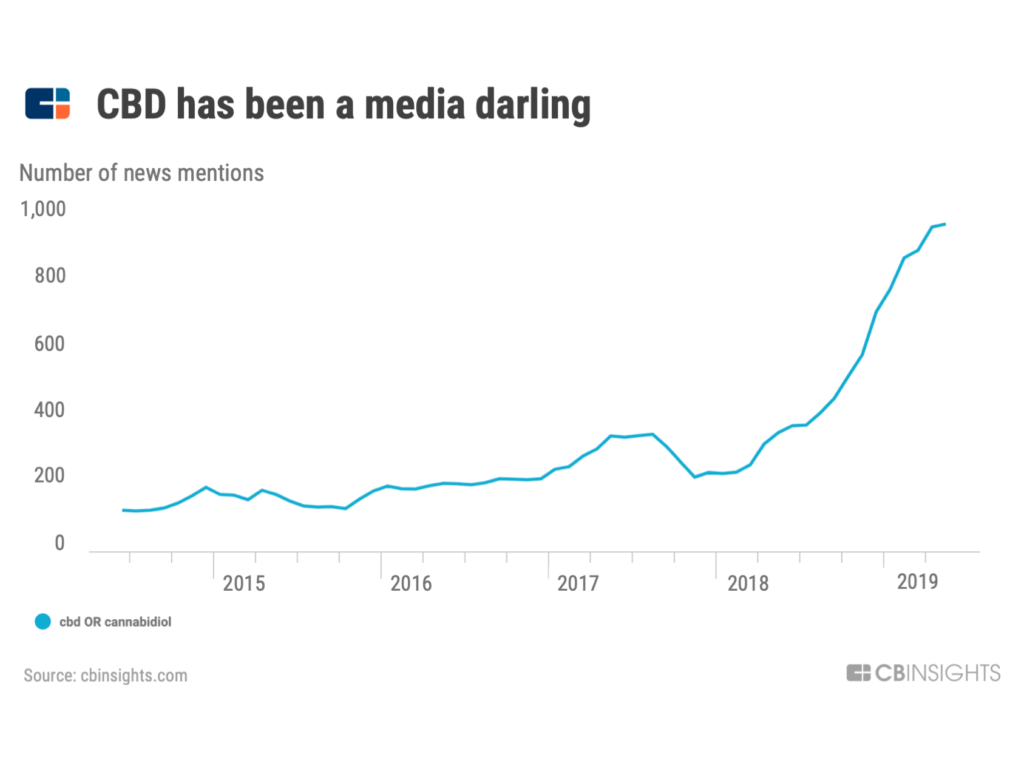 Does CBD have potential? Yes. But how much potential does it have?
For a variety of reasons, it's too early to tell. One of the biggest reasons is that the FDA has yet to formulate a comprehensive regulatory framework.
Contrary to what some armchair experts believe, CBD isn't 100% legal. Nor is it 100% illegal. CBD's status ultimately depends on how it's used.
And under current regulations, it's a bit of a spectrum.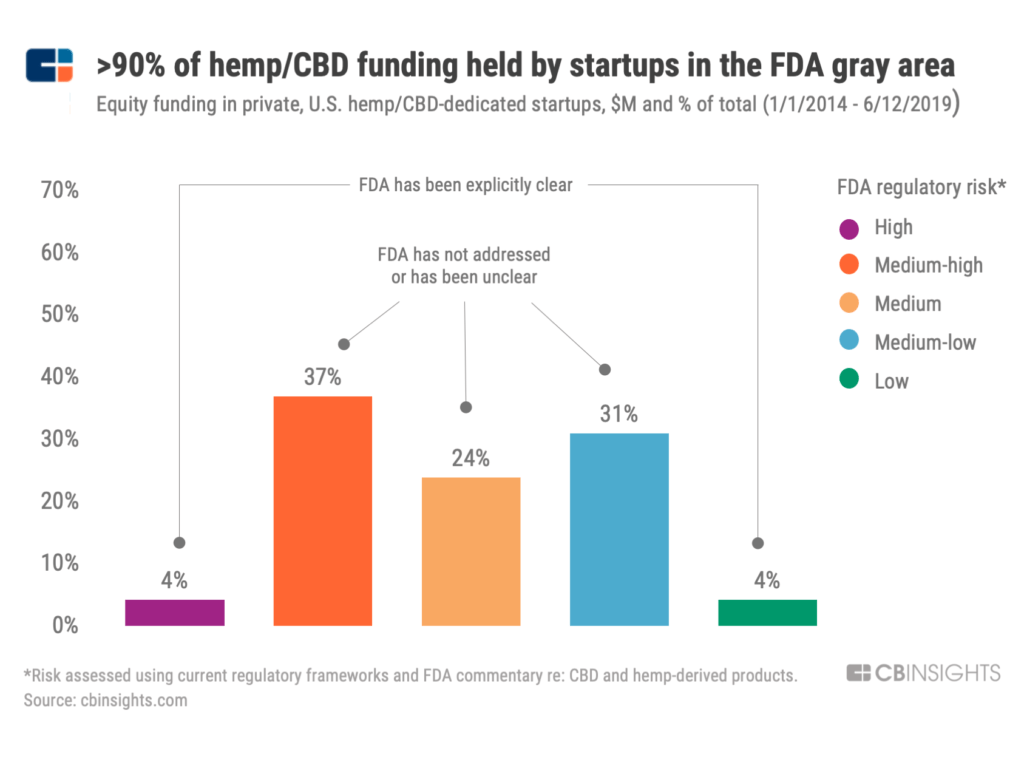 Interestingly, more than 90% of the equity invested in US hemp- and CBD-focused startups is held by those operating in the FDA "gray area."
Only 4% is held by startups that very clearly operate within FDA guidelines, but perhaps more surprisingly, the same amount is held by startups that very clearly violate them.
Making it look Eaze-y
Speaking of regulatory hurdles, we recently published a business model spotlight on Eaze, a cannabis tech startup that's been able to grow rapidly despite them.
As an on-demand delivery platform, Eaze doesn't employ its own drivers or transact with customers directly. Structuring its business in this way means Eaze doesn't ever "touch the plant."
But it's generally still considered a cannabis-related business, and accordingly, it's had to face a set of distinct challenges. Clients can learn more about Eaze, and its business model, customer acquisition strategy, funding, competition, and more in our analysis.
200+ cannabis startups you should know
Our research draws from a client-only dataset containing 2,000+ cannabis-related businesses, deals, investors, board members, IP, competition, business relationships, news, and more.
We've filtered through all of that data to highlight the startups that you should know. Clients can check them out here.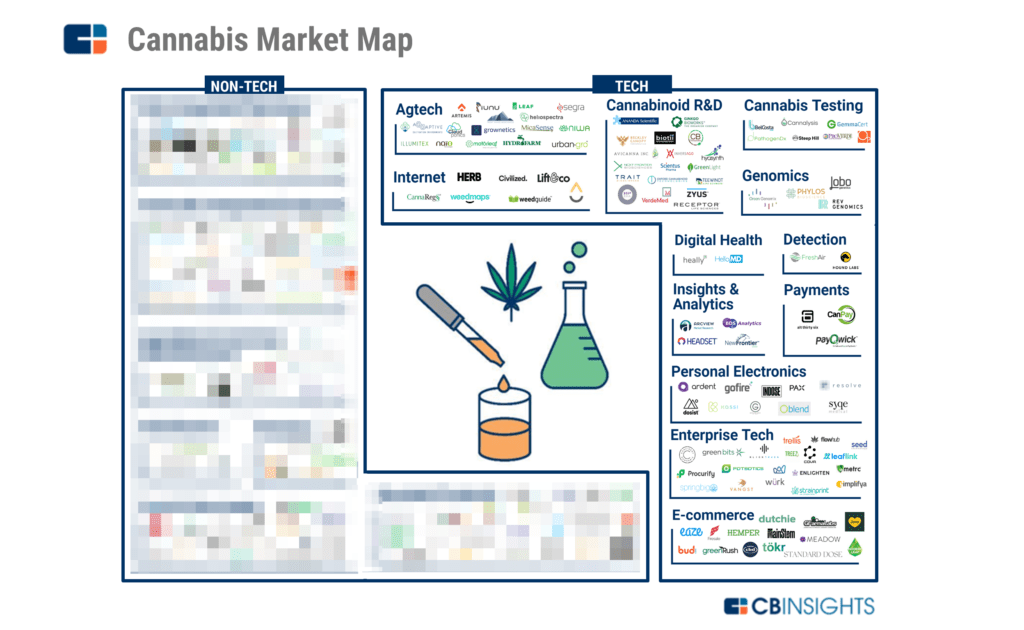 If you aren't already a client, sign up for a free trial to learn more about our platform.